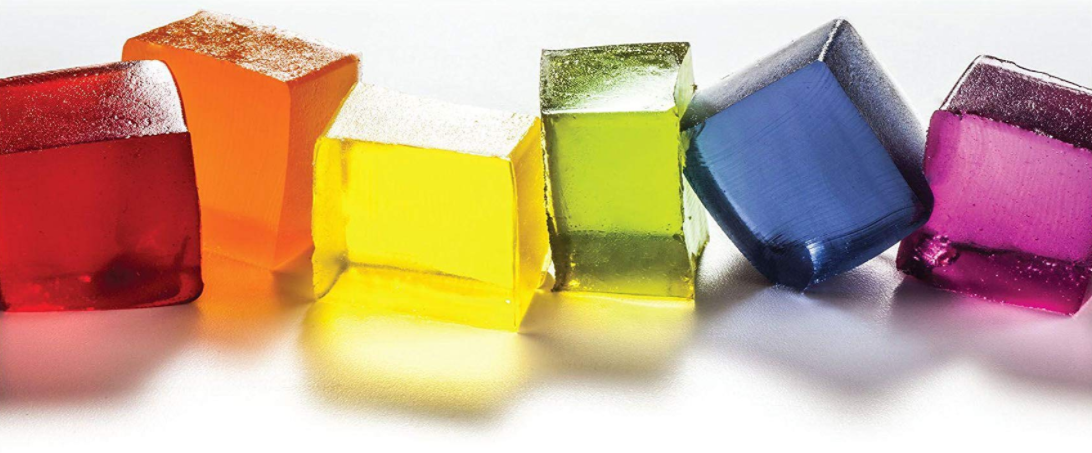 The global pandemic has changed the way we work, communicate, socialize and conduct our daily lives. Some people are in limbo while others are focused on the what-ifs. With the acceleration of digital technologies, staying abreast of the emerging trends will keep you relevant and prepare you for new opportunities.
Having worked with founders of tech startups, I've learned how those who are successful operate. They have a mission bigger than themselves, possess customer-driven ideas the and will to never give up despite challenges.
After reading many books about technology, I've learned the ones that stick with me provide use cases and lessons from the past, use plain English instead of techno-babble, demystify the core concepts and take us along the author's journey.
In October, I was a judge during the BitAngels Virtual Pitch Competition, a global pitch fest with many leading startups. The opening presenters were authors Sir John Hargrave and Evan Karnoupakis, experts in the field who discussed their new book, Blockchain Success Stories: Case Studies from the Leading Edge of Business.
Their conversation was engaging, educational and thought-provoking — inspiring me to learn more. Their book was my next purchase, and I highly recommend it to anyone whose interest in blockchain ranges from merely curious to full-throated adopter.
The global blockchain market size is projected to grow from $3.0 billion in 2020 to $39.7 billion in 2025, according to a May 2020 report from MarketsandMarkets. PWC predicts that blockchain has the potential to add $1.76 trillion to the global economy by 2030, increasing jobs by 40 million.
If you're a blockchain or crypto enthusiast, you know that most startups in this nascent market fail while only a few succeed. So, what makes a startup last?
For those of you who work within industry sectors that use blockchain applications, this book will provide you with a better understand of the global ecosystem. If you're a tech-newbie, a student or are searching for a job, blockchain has accelerated since you last checked. Why not get involved? This book is a great place to start.
While the authors review blockchain basics, the reader doesn't get mired in descriptors, industry-specific jargon or overused buzzwords which do nothing to move the conversation forward. Several years ago, Gartner dubbed the problem as blockchain fatigue.
I encountered this issue first-hand when I wrote "The Amazing Utility of Blockchain: From Mining Crypto for Charities to Tracking E-Coli" in 2018 and learned that many people were still not clear about how blockchain works.
Subsequently, I wrote another article in an effort to distill blockchain into digestible bites, "How Blockchain Can Rebuild Digital Trust," that became CommPRO's second most widely read article — out of 10,000 contributors — in 2019.
Since blockchain is here to stay, I've continued to educate myself.
How to Move from Tech Newbie to Savvy
People often think you need to be a technologist, data scientist, analyst, investor or a possessor of other "hard" skills in order succeed in a technology driven world. Business leaders report, however, that having "soft" skills like a growth mindset, creativity, adaptability, a collaborative nature and emotional intelligence are equally important in our current environment.
Like the case study method created by Harvard Business School, the authors discuss in detail the stories of people who built successful blockchain businesses. They delve into the founders' vision, strategy, fits and starts — and how they worked to overcome them.
The questions at the end of each chapter make us think about what we'd do in different scenarios and serve as teaching tools. With so many inspiring stories in the book, here are a few examples that really resonated with me:
How Helium is Reducing IoT Costs
In 2013, Amir Haleem, champion video gamer, and Shawn Fanning, creator of Napster, wanted to create a massive wireless network that was inexpensive and used less power and bandwidth.
One year later, their idea had evolved into a wireless network of millions of hotspots. Instead of using large and costly cell towers, Helium enabled people to connect their devices to Helium hotspots, creating peer-to-peer (P2P) communities of connectivity.
With Helium, consumers can connect to the Internet of Things (IOT) using a hotspot that tracks location, usage and more. The potential applications are seemingly endless, from tracking scooters and bikes, smart pet collars and cargo freights to even tracking the spread of wildfires and radiation.
Once people connect their hotspot to WiFi and place it on a windowsill, it connects to a Helium IoT wireless peer-to-peer (P2P) protocol called LongFi that connects to thousands of self-communicating devices.
The energy used is similar to the cost of a 12-watt lightbulb. In essence, people become their own telecom company which Helium dubbed, "The People's Network." It's accessible to anyone at a low-cost, resistant to censorship and secure.
Some of the companies using Helium are Salesforce for IoT innovation, Lime for micro mobility tracking, Conserv for protecting art and Smart Mimic for contact tracing.
Video source: YouTube, Helium
How Voatz, a Mobile Voting App, Can Help Disenfranchised Voters
Throughout the Presidential election cycle, the integrity of voting systems has been a huge topic of discussion. Setting aside the partisan conflicts, this year has proven to be especially challenging, with fears of catching COVID-19 while waiting in long lines, concerns about mail-in ballots and whether or not they would arrive on time, an inability to take time off from work and lack of clarity regarding the location or access to polling places. Notably, many military personnel and students studying abroad were unable to get their ballots in on time.
To address these issues, Nimit S. Sawhney, co-founder and CEO of Voatz, a private company based in Brookline, Massachusetts, created the first voting app used in US federal elections. Recalling his travels to India, Sawhney discusses what he saw as a young child, seeing families targeted and killed and people being forced to vote at gunpoint. This experience inspired him to create a new voting system that people would trust.
Pilot programs included the Rock and Roll Hall of Fame, counties in West Virginia and Massachusetts and Tufts University. Voatz was used in federal, state and municipal elections in West Virginia, Denver, Oregon and Utah.
Voatz is not without its detractors, particularly from the security community. The company has been particularly criticized for its lack of transparency with its audit process. Still, I think Voatz is a big step forward toward making voting more accessible to more people, and that's a laudable achievement.
As Sir John Hargraves says, it's an idea whose time has come. We do everything on our phones. Why not vote?
Video source: Vimeo, Voatz
Owning Your Digital Assets
The story of CryptoKitties is one of the most well-known in blockchain, and one of the authors' favorites because of what happened during a massive boom in 2017.
Mack Flavelle, the CEO of CryptoKitties, worked at Dapper Labs and Axiom Zen. Axiom Zen is an innovation studio that develops software and innovation solutions for both large companies and startups in gaming, AI, AR and blockchain.
Roham Gharegozlou, CEO of Dapper Labs and former CEO of Axion Zen, works with startup founders, corporate leaders, VCs and academic institutions.
Together, they had an idea to take a breeding/farming game and "mash it up" with the new world of cryptocurrency and blockchain whereby people would buy, sell, collect and breed virtual cats. The story began when Flavelle was staying with his father and learned that he had just sold his first CryptoKittie for $30,000. Then another message came in that informed him that Ethereum had somehow crashed.
Since CryptoKitties was extremely popular, it was helping to drive Ethereum. How did they fix the problem? They followed the same method as Satoshi Nakamoto, the pseudonymous creator or creators of Bitcoin, did and created a non-fungible token (NFT).
With fungible tokens, which can be exchanged for equal value, such as a ten-dollar bill which is equal to two five-dollar bills, or one Bitcoin has the same value as another Bitcoin.
NFTs, in contrast, are unique, rare, and not interchangeable. ERC721 is a standard for NFTs, a subset of Ethereum tokens. In the gaming world, NFTs are digital collectibles.
In May of 2018, one CryptoKittie sold for $140,000 and by October of that year, the game had one million cats that were bred with 3.2 million transactions via Ethereum smart contracts. The success with the game led to successful rounds of funding for the company.
As the world moves increasingly online, so has consumers' desire for discovering and collecting digital memorabilia that brings them one step closer to their favorite athletes, musicians and iconic characters," said Roham Gharegozlou, in a statement to Venture Beat.
Video source: YouTube, Vox
Build on Your Strengths
These and many other stories are covered in detail in the book. Whether you're a student, graduate, entrepreneur, marketer or C-Suite executive, blockchain is impacting most industry sectors.
It's important to distinguish between cryptocurrency and the underlying technology of blockchain. While the future of crypto as a true store of value remains an open question, I promise you that blockchain is here to stay, and an increasingly number of people and businesses are learning about how it can help them be more productive and efficient.
Read articles, use social media, watch videos, participate in virtual events and ask questions. There are endless ways to gain knowledge about the technology and its broad utility across a spectrum of industries.
During these challenging times, people often say we need to pivot. That can be daunting for some. Instead, I suggest that you look within and look back to find common patterns and transferrable skills. In my case, I realized that as a marketing communications veteran, technology and writing have been core threads throughout my career. It was a matter of finding ways to mesh those threads that helped me become a published writer and a technology columnist.
Now that we all have more time, stay educated on emerging trends and engaged on fast-developing new concepts.
The passion for stretching yourself and sticking to it, even (or especially) when it's not going well, is the hallmark of the growth mindset. This is the mindset that allows people to thrive during some of the most challenging times in their lives.
_____
Wendy Glavin is the founder and CEO of Wendy Glavin Agency, a strategic marketing, public relations and social media consultancy. Find out more at www.wendyglavin.com.
_____
Equities Contributor: Wendy Glavin
Source: Equities News