The Amazing Utility of Blockchain: From Mining Crypto for Charities to Tracking E-Coli
CommPRO Global, Inc. Follow |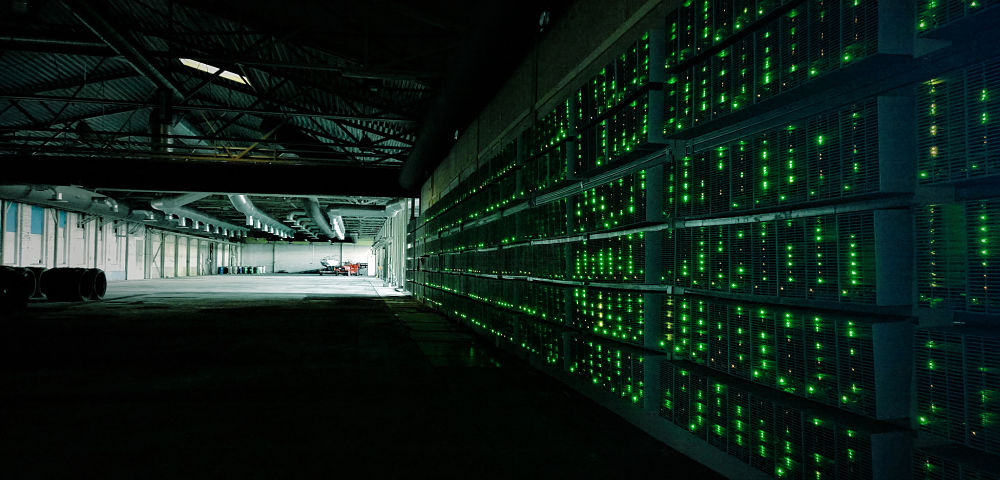 New technologies are typically met with controversy and confusion. Blockchain has raised concerns about the environmental cost with its high-energy use, lack of regulation and risk, complexities, benefits, shortage of speed, and the "Establishment's" vested interest in blockchain failing. – Forbes, 2018. Another concern is with initial coin offerings (ICOs).
After attending many events on FinTech, ICOs, blockchain and Social Media Week, I sat down with Jeffrey Lancaster, Head of Product Development, North America at Decoded to decrypt all the data discussion. "The true vision is the democratization of data and giving content back to the creators. Companies need to be more customer-centric and storytelling is the way to connect. We find most people are good at telling stories at a pub, but not as much in corporate meetings. We teach non-tech people how to sell technology solutions," said Lancaster.
It all started seven years ago when Kathryn Parsons, a U.K. Ogilvy alum, specializing in digital media and technology at her previous creative agency, The Scarlett Mark tried to hire developers. "It wasn't just me, but CEOs of tech companies weren't even sure what we were talking about when it came to coding. I was in a tech business but noticed the skills gap and I thought to myself 'could you teach someone to code in a day?'"
While working at The Scarlett Mark in the U.K. she met her future Decoded co-founders, Alasdair Blackwell, Steve Henry and Richard Peters. Decoded's Code in a Day launched in August 2011 as a workshop for 10 people but the seminars evolved globally, from Hong Kong, South Africa and New York.
In 2011, Fast Company challenged their idea and wrote an article, "Can You Learn to Code in One Day? We Sent a Non-Nerd to Find Out." The story began with, "a U.K.-based program called Decoded promises to teach n00bs (tech newbies) to code in a day."
Writer Louise Jack (and many ad industry types) signed on to find out if they could walk in with a civilian's basic web knowledge and walk out with an app. "I went along to a Decoded training day intrigued by the claim that by the end of eight hours I would be able to build a multi-platform location-based app in HTML5, CSS, and JavaScript. It's not that I thought they were lying, I just couldn't see how that would happen. It did," said Jack.
Since 2011, Decoded has taught tens of thousands of professionals in more than 70 cities around the world to code. The program enables people to build their own responsive mobile web app in a single day, using HTML, CSS and Java Script.
Jeffrey and I discussed Forbes' article, "5 Big Problems with Blockchain Everyone Should Be Aware Of."
Jeffrey said, bitcoin is an implementation of blockchain that uses complex algorithms which can consume large amounts of computing power because it uses proof of work. The underlying technology is blockchain which doesn't necessarily have to use proof of work as the consensus mechanism. The energy is consumed in public blockchains – private blockchains, implemented by companies which may not consume so much energy because they can choose to use different consensus mechanisms such as proof of stake.
Jeffrey explained the confusion with regulation. You don't have to use blockchain with cryptocurrency. It's important to distinguish between the two type of users. One, is a public blockchain network, such as a miner validating transactions which incentivizes people to get their transactions on the blockchain. Second, is the speculative markets, people buying with the hope that the value changes. But the intent of cryptocurrency was not to be speculative. It was to create value. Getting around the notion of centralized intent is premature.
There are huge benefits that are easy-to-understand. I've listed eight, but there are many more across a wide variety of industries.
It takes roughly two seconds for the information to appear. If there's a foodborne illness outbreak and it takes a week to figure out the root cause, that's a lot of time, energy and money. In the event of an E. coli or salmonella outbreak, the difference between two seconds and nearly a week is lifesaving and can save companies millions of dollars.
Jeffrey clarified that the real question is, speed as related to what? Is blockchain slow relative to Visa's inter settlement network. Yes. And, wiring money to other countries takes several days, instead of ten seconds. Blockchain is not the solution for every problem because not everything needs processing in seconds.
Employment: CVS Health To Hire 25,000 in Virtual Career Event Friday September 24
The slow performance issue is with bitcoin which takes up to ten minutes to create a block. Blockchain is a digitized, distributed, secure ledger to guarantee immutable transactions and provide trust when value is exchanged. Cryptocurrencies, like Bitcoin rely on blockchain to conduct transactions. But, blockchain goes beyond cryptocurrencies with many other solutions.
The banking industry is collaborating with blockchain for FinTech solutions to reduce settlement times, increase speed of global transactions, and make banking more seamless and customer-focused. The IBM-backed Hyperledger Fabric project is a trade finance platform aimed at international payments utilizing blockchain, with seven of its largest supporters including Deutsche Bank, HSBC, KBC, Natixis, Rabobank, Societe Generale and Unicredit. IBM's blockchain platform will run through the IBM Cloud, allowing for interconnectivity between all parties in a particular secure transaction.
The RC Consortium, Inc. is bank-based governance and foundation model to support the worldwide community of users, maintainers, and developers of R language, a data science platform. It raised $107 million from Temasek, SBI Group, Bank of America Merrill Lynch, and Intel.
An R3 project is Corda, an open source blockchain project, designed for businesses and financial institutions to build interoperable blockchain networks that transact directly, in strict privacy, with value. Consortium arrangements enable all parties get involved.
At the end of our meeting, I told Jeffrey I worked with a software entrepreneur marketing mobile apps and coding. I sat through months of coding courses and weeks of webinars on how to code and didn't think I'm wired to code. Jeffrey disagreed, "You can definitely learn to code in a day."
After, I toured their offices and saw blockchain and etherum working. I spoke with the CEO of Decoded, Elizabeth Lukas and told her how impressed I was with everything they're doing. When I looked at all their clients on a large white board, I was wowed.
Their website says, "We build products that are inspirational, hands-on and simple. This means telling human stories and giving people the time to play. We make things clear, accessible and – most importantly – memorable."
Decoded employees used human-speak, were passionate, inspiring and fun. And they're right, I felt as if I was speaking with friends in a bar. It's exciting to know we can all learn to code in a day.
DISCLOSURE: The views and opinions expressed in this article are those of the authors, and do not necessarily represent the views of equities.com. Readers should not consider statements made by the author as formal recommendations and should consult their financial advisor before making any investment decisions. To read our full disclosure, please go to: http://www.equities.com/disclaimer.
Market Movers
Sponsored Financial Content