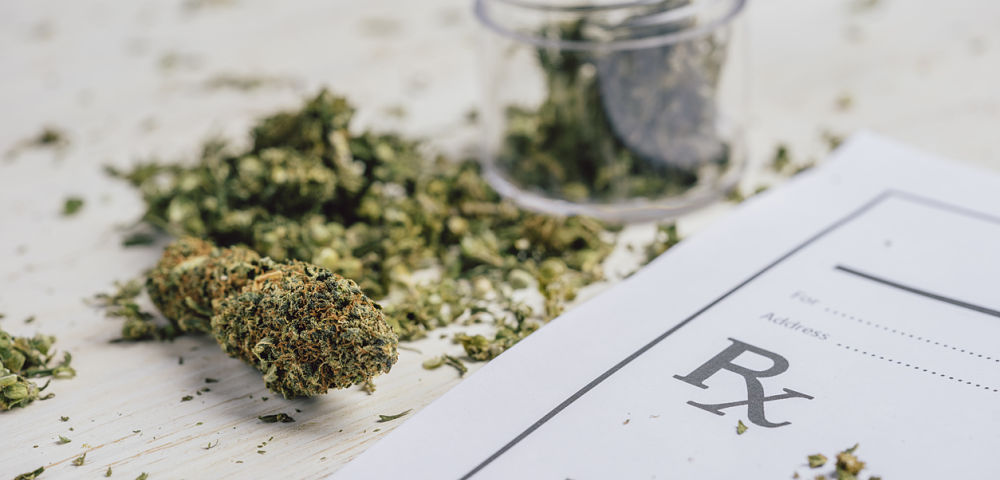 This is Part 3 of our featured cannabis coverage program. Be sure to read the rest of our features here:
---
As cannabis sheds its stigmas and begins to permeate the mainstream, many of its therapeutic properties are coming into focus. One of the most common uses for medical marijuana is pain control, especially for chronic pain, which plagues millions of Americans. In this regard, one of the newest trends is cannabidiol, or CBD. This compound is non-psychoactive and has been known to reduce stress, inflammation, anxiety and pain. Not surprisingly, it is popping up all over in various products, but one problem intersecting with CBD's rising popularity is the lack of sufficient knowledge available about cannabis oils and cannabis as a whole.
A study in the Journal of Clinical Oncology outlined that 80% of surveyed oncologists recommended or discussed cannabis in some form with their patients last year, but most of those oncologists admitted insufficient unbiased research keeps them from giving fully informed guidance.
This level of confusion is exceptionally pressing as the industry is surging at a compound annual growth rate of 16%, and analysts predict the market will exceed $24 billion by 2025. In 2016 alone, North America reached $6.6 billion in legal cannabis sales, and 71% of those sales were for medicinal cannabis. As the cannabis market soars while also transforming into a new paradigm of medical care, understanding its complicated political status is as important as ever.
Cannabis Research is a Major Gray Area
To say that cannabis research in the U.S. is confusing is to oversimplify a massive gray area affecting everyone from scientists and physicians to patients. An important place to stop in understanding this quagmire is Oxford, Mississippi.
To date, there is only one legal marijuana grower in the U.S., and that monopoly rests with the University of Mississippi. The Coy W. Waller Laboratory Complex is the only laboratory under contract with the National Institute on Drug Abuse (NIDA) to legally produce cannabis for research purposes. In fact, in Craker v. DEA, the government argued successfully that this single facility can adequately fill the surprisingly low demand for the nationwide supply of cannabis for research purposes.
Yet, the striking reason why demand is so low is since researchers must receive administrative approval from four separate entities – FDA, NIDA, HHS and the DEA – to receive legal cannabis for research testing. This convoluted gauntlet of paperwork, coupled with the existing monopoly and the overarching bureaucratic bottleneck, discourages most proposals to study medical marijuana in objective, randomized tests. In fact, since 2013, fewer than 20 randomized controlled trials have been conducted on cannabis.
Thus, as no private laboratory can conduct a study on safety and efficacy, the overall scant amount of evidence keeps the government from removing cannabis as a Schedule-I drug, making it a criminal offense for a physician to prescribe medical cannabis to any patient, despite overwhelming anecdotal evidence that already exists.
The current administration has not done anything to progress this topic, and when Department of Health and Human Services Secretary Alex Azar, who is a former lobbyist for Eli Lilly, was asked what role he sees medical cannabis playing as an alternative to opioids for relieving pain, he responded by saying there is "no such thing as medical marijuana."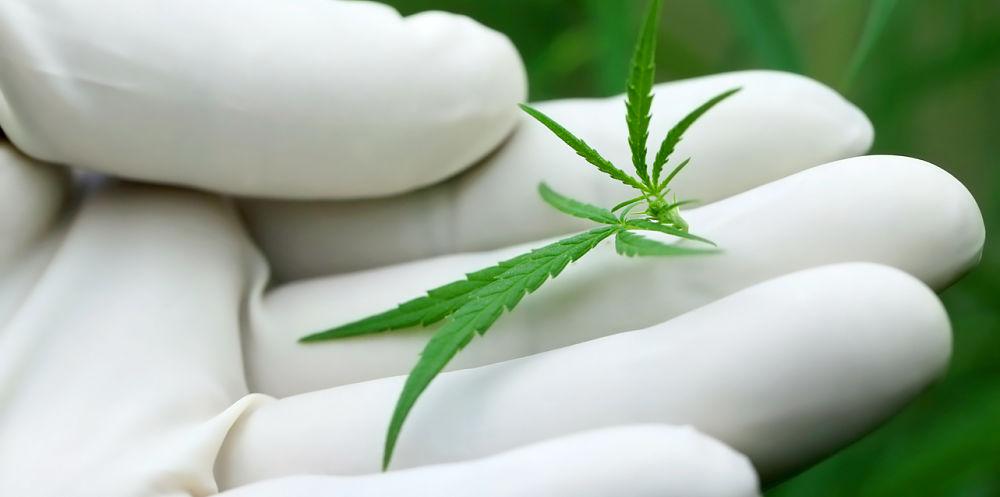 In late 2015, Equities spoke to Dr. Sue Sisley on this very issue as part of The Future of Cannabis series. In 2013, Sisley was abruptly fired by the University of Arizona in the middle of conducting cannabis research on veterans affected with PTSD. Four years later, Dr. Sisley believed she finally had a research partner in Baltimore-based Johns Hopkins University until the university balked and walked away from the project. Currently, the study has sponsorship from the Multidisciplinary Association for Psychedelic Studies and a grant from the Colorado Department of Public Health.
Speaking with Sisley back in 2015, she described cannabis research as a "disturbing odyssey" and added some first-hand insight into the paradoxical and frustrating world of cannabis research, outlining the powerful forces curbing any progress.
"The government is happy to see results from all the clinical trials looking at safety and the harmful side-effects of marijuana, and the addiction potential of marijuana, Sisley told Equities. "All of those studies are happily moved through the process and get all of the study drug they want. But it's only studies like ours, which looks at both safety and efficacy within the same trial, that are most often thwarted."
This complicated political landscape creates a no-man's land for researchers and physicians, producing a trickle-down effect on patients who cannot receive effective guidance from their physicians. However, there is a glimmer of hope beaming in the cannabis world, and it could help those suffering from severe forms of epilepsy, but, just as Sisley predicted in 2015, the solution comes from a billion-dollar pharmaceutical company.
New Cannabis Drugs Could be a Major Catalyst
"My understanding is that large pharmaceutical companies can't patent whole-plant marijuana, primarily because of all the anecdotal data that is in the public domain," Sisley said in the same interview. "A lot of people are trying to patent various strains, but that hasn't been very successful either due to questionable genetics of individual strains available. I think they realized that the only hope for them to make money is to patent a specific cannabinoid, develop it chemically, synthetically and then put it into pill or liquid form. That's how they can profit eventually."
Thus far, the most prominent example of this is GW Pharmaceuticals Inc.'s (GWPH) Epidiolex, which could be the first FDA-approved non-hallucinogenic cannabis-based drug. Epidiolex is a synthetic liquid medicine (the cannabis comes from a genetically cloned strain) developed by the U.K.-based GW Pharmaceuticals for the treatment of two rare forms of epilepsy: Lennox-Gastaut syndrome and Dravet syndrome. Both syndromes begin in childhood, sometimes causing seizures in patients as young as six months old. The drug represents a formative breakthrough as one-third of Americans suffering from epilepsy have found no cure for seizures.
On April 19, the FDA advisory committee for Peripheral and Central Nervous System Drugs unanimously recommended the approval of Epidiolex as a prescription epilepsy drug.
The decision represents a major turning point in the transition from cannabis as a recreational drug to a legitimate pharmaceutical option. "This is a very good development, and it basically underscores that there are medicinal properties to some of the cannabinoids," Dr. Igor Grant, Director of the Center for Medicinal Cannabis Research at the University of California San Diego told The New York Times. Another positive note from the hearings was that the committee found no signs of Epidiolex leading to potential negligible abuse.
But while families of those with epilepsy and other hard-to-treat diseases can celebrate this recent progress, GW Pharma hasn't released pricing information for Epidiolex. Analysts have estimated patients could pay between $30,000 to $60,000 per year and insurance coverage only amounts to another source of confusion and frustration.
Still, there are also numerous other biotech companies developing CBD-based treatments for hard-to-treat diseases and unmet needs in patient care.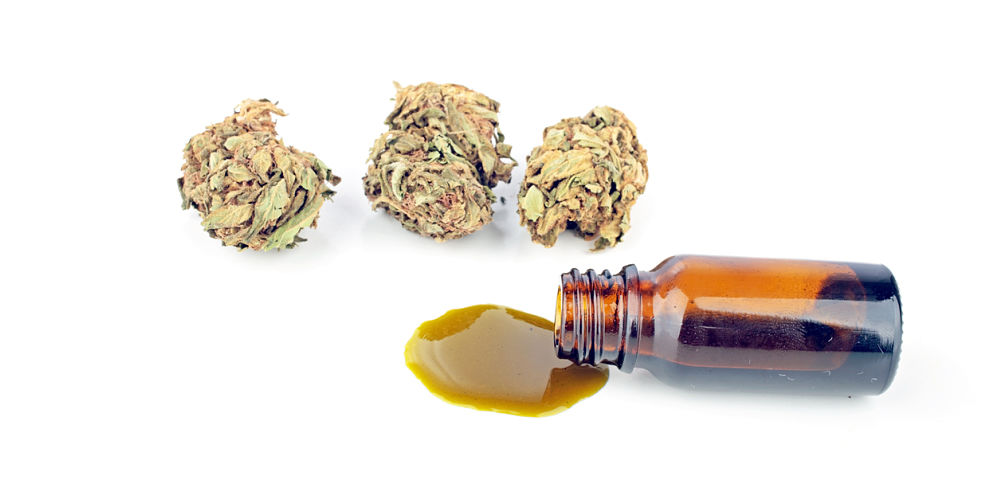 Zynerba Pharmaceuticals (ZYNE), for example, has a created a synthetic permeation-enhanced gel able to deliver cannabinoids transdermally. The company has earned orphan drug designation for patients suffering from Fragile X syndrome (FXS), a rare genetic condition that causes cognitive impairment and the most common genetic cause of autism. The product, ZYN002, has completed Phase 2 clinical trials, where the drug showed positive results in the key areas of anxiety, depression and mood. ZYN002 is nearing commencement of its Phase 3 study and the company believes if the endpoints are replicated than it might see full approval.
Moreover, Insys Therapeutics Inc. (INSY) is one of the few companies that can actually boast of a cannabinoid medicine approved by the FDA. Syndros®, a liquid dronabinol, a synthetic form of tetrahydrocannabinol, is prescribed to treat anorexia and AIDS as well as nausea and vomiting caused by chemotherapy. However, the Arizona-based biotech is in the Phase 3 clinical trial for a cannabidiol oral solution to treat infantile spasms as well as two respective Phase 2 studies of the same compound to treat Childhood Absence Epilepsy and Prader-Willi Syndrome.
Multiple Sclerosis (MS) is another patient population that might eventually see the benefits of CBD. Axim Biotechnologies, Inc. (AXIM) and their flagship CBD controlled-release chewing gum product recently completed an exploratory meeting with the Dutch Medicines Board outlining a clinical trial to compare the performance of Axim's MedChew RX™ with other medication for those suffering from spasticity and pain due to MS. The company has completed numerous studies outside the United States on increased brain function combined with mastication and CBD delivery.
Insurance is Another Forgotten Barrier for Cannabis Patients
For U.S. citizens, cannabis is not technically covered by any insurance carrier. Even the aforementioned non-psychoactive CBD products like Epidiolex are still technically Schedule-I substances and considered illegal. This means that no licensed doctor in the U.S. can legally prescribe medical cannabis in any form. All they can do is recommend the use of cannabis for an ailment, but a recommendation does not qualify under any insurance plan.
However, on a state-by-state basis, alternatives and cost-saving opportunities can help lessen some of the costs of being a medical marijuana patient. Recently, New York ordered insurers to cover any medical visit involving a medical marijuana certification.
"DFS is reminding insurers today of their obligation to provide coverage for healthcare services and that they cannot deny coverage just because a doctor may provide a medical marijuana certification as part of an otherwise covered office visit," said Superintendent Maria Vullo from the Department of Financial Services press release.
Still, the main reason for a doctor's visit cannot only be the certification itself. Similarly, many states offer sliding scale fees for obtaining a medical card. These helpful programs reduce the hassle of fees incurred simply by becoming a medical marijuana patient.
That said, there are exceptions to this rule, as in the state of New Jersey. A precedent-setting case between an injured worker and a local 84 Lumber Outlet saw the courts order the insurance company to pay for the worker's cannabis treatment.
Philip Faccenda, the lawyer representing the injured worker, said the decision might benefit insurance companies in the long run. "We believe this will offer very powerful cost savings with respect to the entire workers' compensation industry in New Jersey," he told the Philadelphia Inquirer. "More costly pharmaceuticals can be reduced, and medical marijuana would be a less expensive treatment modality."
In Canada, the state of affairs is quickly evolving. On March 1, Sun Life Assurance CO. implemented yearly maximums from $1,500-$6,000 in cannabis coverage. Sun Life insures more than 22,000 companies across Canada, equaling more than three million people. The company lists applicable conditions ranging from cancer, multiple sclerosis (MS), rheumatoid arthritis, HIV/AIDS and for patients in palliative care. The Toronto-based insurer's chief executive, Dean Connor, says the move was influenced by rising interest from Sun Life's employer clients.
Yet, there is still room for improvement as this allotment only allows for one gram per day and not equal to whatever amount a physician prescribes. In addition, this progress did not come easy as litigation from the advocacy group Canadians for Fair Access to Medical Marijuana has been ongoing for years.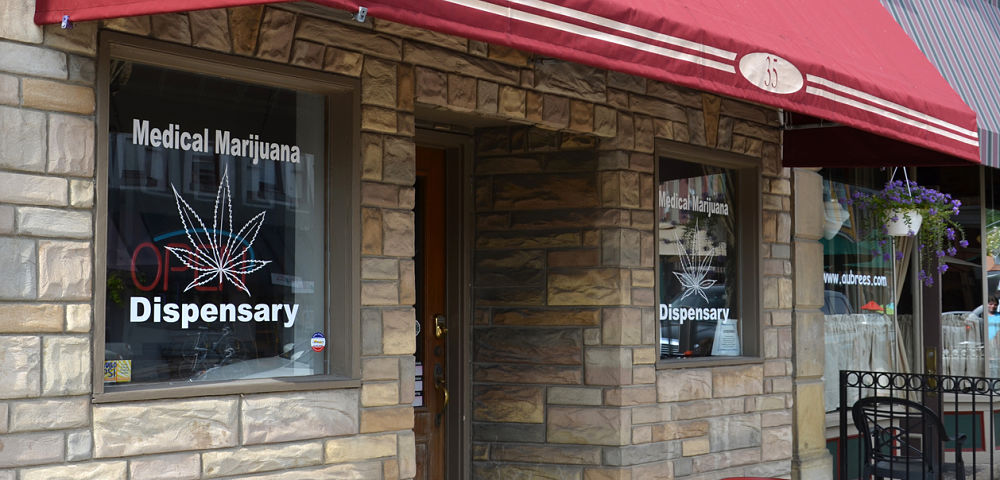 Accessibility Increases but Confusion Still Stands
Ultimately, when it comes to cannabis, nothing comes easy. For example, there are nine states plus the District of Columbia allowing for recreational usage, but within these states, accessibility and the letter of the law varies dramatically.
In Nevada, marijuana is legal for adults over the age of 21. Adults can share their cannabis with others but selling more than one ounce is still a felony. In the District of Columbia, a voter's ballot legalized cannabis in 2014, but under the careful eye of Congress – who appropriates the District's budget – the ballot initiative stalled. However, residents in D.C. are allowed to possess up to two ounces and often "gift" cannabis to each other with other purchases, but the latter is seeing increased policing.
Even in states with medical marijuana laws in place, the landscape for patients can be confounding about what diagnoses qualify and what is legal. In Florida, a patient suffering from cancer, muscle spasms and seizures can receive cannabis strains with 10% or more CBD, while terminally ill patients can receive more potent strains. Whereas, in Maryland, medical cannabis can be recommended for a long list of ailments including anorexia, glaucoma and any severe condition where other treatments have been ineffective. In most of these states, licensed dispensaries are operated by vetted organizations and private business owners. In many states, dispensaries must be geographically spaced out, and some state governments limit one dispensary per county based on regulations overseen by specially set up commissions like the Maryland Medical Cannabis Commission.
An outlier in this legal cannabis landscape is New Orleans. The Louisiana Pharmacy Board oversees the state's permitted medical cannabis pharmacies. Doctors must receive permission from the Louisiana State Board of Medical Examiners to recommend cannabis for patients. In Ohio, Bill 523, set to go live on Sept. 8, states that the pharmacy board is also responsible for registering and managing dispensaries. However, as of right now, there are no state-licensed dispensaries on the books. Connecticut, Minnesota and New York currently have requirements for pharmacists to be onsite at medical cannabis dispensaries. Connecticut alone allows cannabis to be sold in plant form to smoke, unlike the other two states.
There is hope cannabis will eventually be available in local pharmacies like CVS and Walgreens. The latter company has openly discussed cannabis and its benefits on its "Stay Well" blog. The country of Uruguay has outlined a pharmacy plan for those looking for a working model. The South American nation has legalized cannabis, but only to legal and permanent residents, as it does not want to bill itself as an Amsterdam below the Tropic of Capricorn. Furthermore, residents can grow the plant, but pharmacists dole out cannabis at regulated limits and at carefully regulated prices.
Canada has already started to work on implementing pharmacies into cannabis distribution channels. Shoppers Drug Mart has distribution deals in place with some of the largest suppliers of Canadian cannabis. Recently, this enormous pharmacy chain – over 1,250 stores across the country – linked up with Aurora Cannabis Inc. (ACB:CA)(ACBFF), who boasts the second largest square footage approved for cannabis production in Canada. In addition, Aurora recently entered into one of the largest mergers in the cannabis industry by combining with rival MedReleaf Corp. (LEAF).
"The Shoppers and Aurora brands are trusted to deliver high-quality products and excellent customer service," said Terry Booth, CEO of Aurora Cannabis.
Besides Aurora, Shoppers Drug Mart already had an existing deal in place with MedReleaf, plus separate deals with Aphria and Tilray.
Obviously, Canada has been far more transparent and efficient in the way that it handles cannabis compared to the US. Prime Minister Justin Trudeau and his partners in Ottawa are persistently working to keep his campaign promise of legalizing recreational cannabis this year. Health Canada has approved numerous growing licenses, but also begun to implement public programs where the risks and benefits of cannabis are clearly measured. This level of clarity sits in stark contrast to the uncertainty and antiquated policy leveled across multiple aspects of the cannabis industry in the U.S. As seen above, there are real reasons to be optimistic about cannabis' future and real benefits in its use, but researchers and physicians need a real opportunity to study it in full scope without infringement.
As former Republican Speaker of the House John Boehner so eloquently said, "We both believe the time has come for serious consideration of a shift in federal policy."
Cannabis Companies in the Spotlight (Sponsors)
Lexaria Bioscience Corp. (LXX:CNX): The company develops and out-licenses disruptive delivery technology that promotes healthier ingestion methods, lower overall dosing and higher effectiveness of lipophilic active molecules. Lexaria has multiple patents pending in more than 40 countries around the world, and has patents granted in the U.S. and Australia for utilization of its DehydraTECH™ delivery technology. In recent weeks, Lexaria announced new key licensing agreements with Nuka Enterprises LLC, maker of 1906 brand cannabis chocolates and other edibles, and GP Holdings LLC, a THC beverage contract manufacturer in California. Lexaria also said it achieved a significant breakthrough in its alternative nicotine delivery technology based on DehydraTECH™ with positive topline results upon completion of its first ingestible nicotine in vivo (animal) absorption study. In addition, the company has commenced a clinical study in Europe to evaluate the cardiovascular and cognitive health effects of its high absorption TurboCBD™ capsules.
For more information on Lexaria Bioscience Corp., visit https://www.lexariabioscience.com/
Global Cannabis Applications Corp. (FUAPF): GCAC is a global leader in designing, developing, marketing and acquiring innovative data technologies for the cannabis industry. The Citizen Green platform, which is based on technologies such as blockchain and artificial intelligence, is the world's first end-to-end (patient to regulator) medical cannabis data solution. The Citizen Green Community is a trusted source for medical cannabis knowledge, for patients, regulators and cannabis companies. The Citizen Green token economy will enable GCAC to reward users and organizations for sharing their medical data, experience and procedures. In April, GCAC signed a Collaboration Agreement with the Foundation of Cannabis Unified Standards (FOCUS) to establish legal cannabis programs in emerging markets and increase patient efficacy data supply, with the ultimate goal of improving health and safety. GCAC also recently signed an MOU with One System One Solution (OS2) to create a sustainable supply chain and ecosystem for the cannabis industry, combining its resources to provide software and services comprising a total solution for cultivators, distributors, medical patients, practitioners and regulators. Most recently, the company announced that it would be accompanying a Lithuanian trade mission to China to showcase the Citizen Green Platform at the Beijing International Fair for Trade in Services and the 2018 China E-Commerce Convention also in Beijing.
For more information on GCAC and to read the white paper the Citizen Green technology platform and token economy, visit http://cannappscorp.com/
---
In the interest of full disclosure, we call the reader's attention to the fact that Equities.com, Inc. is compensated by the companies profiled in the Spotlight Companies section. The purpose of these profiles is to provide awareness of these companies to investors in the micro, small-cap and growth equity community and should not in any way be considered as a recommendation to buy, sell or hold these securities. Equities.com is not a registered broker dealer, investment advisor, financial analyst, investment banker or other investment professional. We are a publisher of original and third party news and information. All profiles are based on information that is available to the public. The information contained herein should not be considered to be complete and is not guaranteed by Equities.com to be free from misstatement or errors. The views expressed are our own and not intended to be the basis for any investment decision. Readers are reminded to do their own due diligence when researching any companies mentioned on this website. Always bear in mind that investing in early-stage companies is risky and you are encouraged to only invest an amount that you can afford to lose completely without any change in your lifestyle. Equities has been compensated with cash, common shares and/or warrants for market awareness services provided.