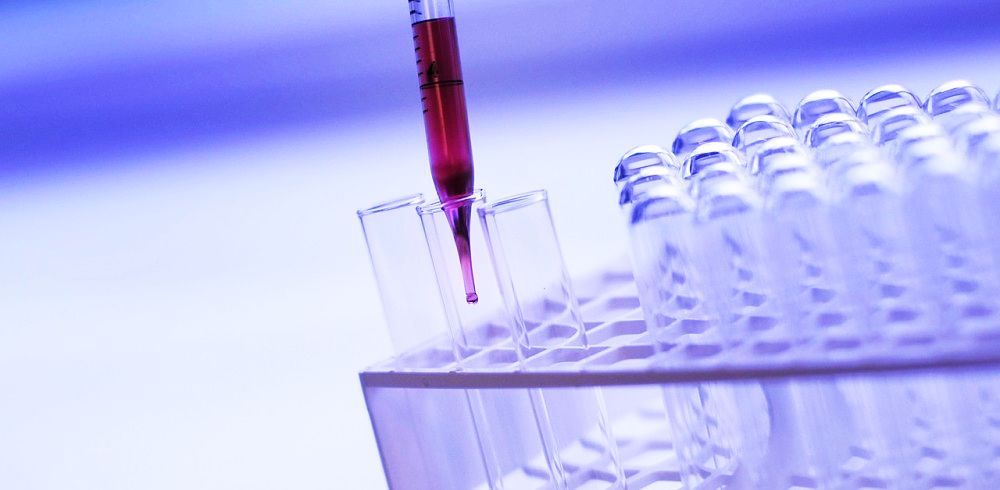 One of the most fundamental – and critical - aspects of the healthcare research industry that is often overlooked is sample preparation. Biological sample preparation is one of the foundational steps in the biosciences, but is not given much discussion or market attention. Yet, one company has recently garnered notable acclaim for their game-changing sample preparation technology, Pressure BioSciences, Inc. (OTCQB: PBIO).
Just this week it was announced that the company's proprietary Pressure Cycling Technology ("PCT")-based sample preparation instrument, the Barocycler 2320EXTREME, had been selected as a finalist for the esteemed R&D 100 Awards. Award Finalists for the "Oscars of Invention" were chosen by an independent panel of more than 50 judges representing worldwide R&D leaders in a variety of fields. Selection was based on each product's impact potential, uniqueness, and technical capabilities, among other qualities.
Pressure Bio Standing Alongside IBM, MIT and NASA
"This year's Finalists include many disruptive and cutting-edge products from academic, government, and industry organizations worldwide," added Dr. Edmund Ting, Senior Vice-President of Engineering and Dr. Alexander Lazarev, Vice-President of R&D, who both served as co-Directors of the Barocycler 2320EXT development project at PBIO. "We are honored that the Barocycler 2320EXT is being recognized with products from such well-respected organizations as IBM, General Motors, Illumina, NASA Langley Research Center, Boston Scientific, National Chiao Tung University, Dow Chemical, MIT Lincoln Laboratory, Pacific Northwest National Laboratory, and Carl Zeiss Microscopy GmbH."
This recognition will bring well-deserved attention to Pressure BioSciences, a company that is continuing to gain momentum, and also validation to an area of healthcare research that is so vital but often forgotten. Sample preparation is known to be complex, time consuming, and, sadly, rife with human error. However, PBI's Barocycler system changes all that by employing its patented PCT technology to safely and repeatedly control the bio-molecular interactions in research samples, as they prepare them to be analyzed.
PCT is an enabling platform technology based on the natural, physical process of pressure. More specifically, the Barocycler instrument is capable of cycling pressure between ambient (around 14.5 psi) and ultra-high levels (45,000 psi or greater) at controlled temperatures and specific time intervals, to rapidly and repeatedly control the interactions of bio-molecules, such as proteins, DNA, RNA, and lipids.
Essentially, this platform is gentler than current methods. The Barocycler instrument finely controls the pressure, number of pressure cycles, and length of each pressure cycle to allow the researcher to exert just the right amount of pressure to carefully open the cell in order to release the thousands of proteins and lipids within the cell, as well as any RNA and DNA that may be present.
This process compares very favorably to standard sample preparation methods used today, which often include the violent shattering and shredding of cells through mechanical means, or the use of harsh detergents and other chemicals to break cells.
"We are collecting the whole proteome on 70,000 tumor samples from all classes where complete clinical outcome is known," said Professor Phil Robinson, co-Director of ProCan, a cancer research initiative located in the Children's Medical Research Institute in Sydney Australia, and the first international collaborator of the U.S. Cancer Moonshot program, who purchased three Barocycler 2320EXTs in 2016. "The goal is to diagnose each individual patients' cancer to make more rapid and accurate predictions of the best cancer treatment to use -- or to avoid -- for that individual. This will also advance scientific discovery for new drug targets."
"Due to its unique capabilities, the Barocycler 2320EXT has become a critical part of our program," Dr. Robinson added. "It is the primary enabler of the high-throughput component of the project. Without this step, a project like ProCan simply could not be done. In fact, the Barocycler 2320EXT works so well we have just purchased two more. We are delighted that this next-generation sample preparation instrument has been chosen as a Finalist for such a prestigious award. Well done, panel of experts."
Why Pressure BioSciences is a Must-Watch Company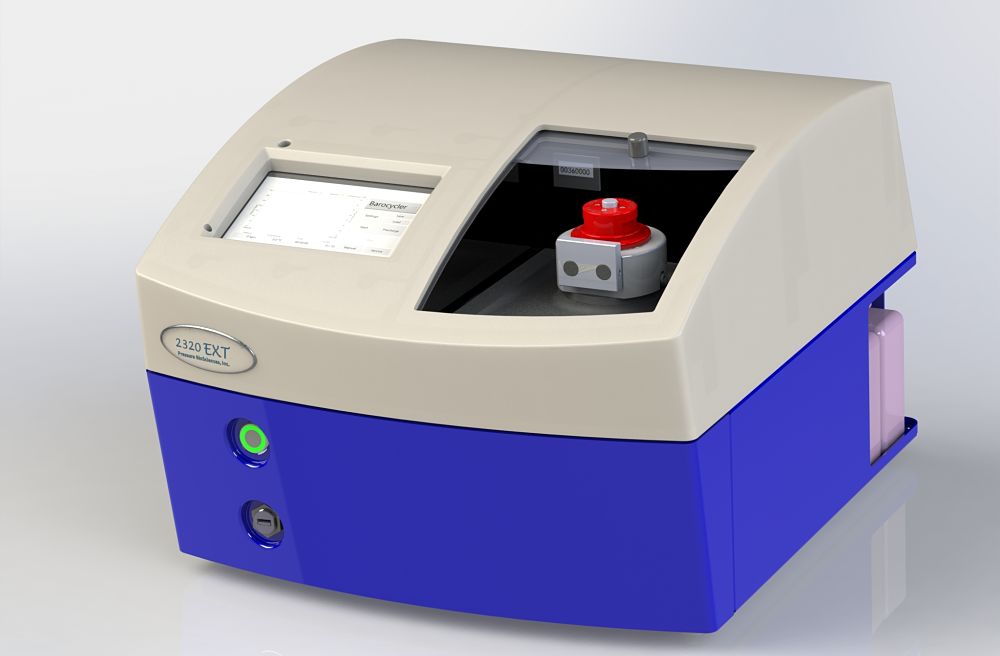 Pressure BioSciences has installed more than 270 PCT systems in approximately 160 sites worldwide. There are over 100 publications citing the advantages of the PCT platform over competitive methods, many from key opinion leaders like Dr. Robinson. In addition, the Barocycler 2320EXTREME was also named "Best New Instrument for Sample Preparation 2017" by Corporate America News in March 2017.
All told, the global life sciences sample preparation market is a $6 billion market, so Pressure BioSciences has done the smart thing and expanded their sales team and marketing engine from a staff of one to a staff of six over the past few months. This also includes a co-marketing agreement with worldwide life sciences analytical instrument leader SCIEX (a Danaher Company). Now, with a award-winning and revolutionary product that also has CE Marking in Europe, the company is reaching an inflection point that has been a long time coming. This bodes well for investors.
---
---
"I'm very pleased to report that our new, next-generation instrument is selling and it's selling well," said Richard T. Schumacher, President and CEO of Pressure BioSciences. "We have a new ISO-certified manufacturer, and they are very good at building quality instrumentation. We are in the midst of a build of 25 instruments: 10 have already been built and sold, and the remaining 15 will be available for sale between now and the end of September. Our goal is to sell more than half of these in the third quarter. It has been a long, hard road, but we believe it's all finally coming together."
To be fair, this is not all talk because the current numbers are proving this out. Pressure Bio just announced record second quarter and first half 2017 results. For the first half of 2017, revenues increased 7% to $1,091,729 versus the prior year. The revenue increase was largely due to higher revenue from instrument sales (16%); the company believes the trend will continue at an even greater pace in the second half of 2017. Besides the aforementioned Barocycler 2320EXTREME, here is a complete list of products that are key for Pressure BioSciences' revenue growth:
Barocycler® NEP3229 - The Barocycler® NEP3229 is capable of processing up to three samples simultaneously using PBIO's specially designed, single-use PULSE® Tubes and up to 48 samples simultaneously using the company's specially-designed MicroTubes.
Barozyme HT48 – The Barozyme HT48 is a high throughput, bench-top instrument designed for accelerated enzymatic digestion of proteins at high pressure. Typically, protein digestion using the enzyme trypsin (a common yet important laboratory procedure) requires overnight incubation to reach completion. However, this can be reduced to under one hour when the digestion procedure is carried out under PCT.
Barocycler® HUB440 – The Barocycler® HUB440 is the first portable, pressure-generating instrument that is capable of creating and controlling hydrostatic pressure from 500 psi to 58,000 psi. It is computer controlled and runs on software that was specially- written by PBIO in LabVIEW (software from National Instruments Corporation). PBIO owns the rights and has a license to use the specialty LabVIEW software.
Barocycler® HUB880 – The Barocycler® HUB880 is one of PBIO's newer instruments; it is expected to be routinely available for sale during the first six months of 2018. It is a compact, portable, bench-top, ultra-high-pressure generator that uses an air pressure-to- liquid pressure intensifier, allowing the user to generate fluid pressure as high as 90,000 psi with input air pressure of just 126 psi.
The Shredder SG3 – The Shredder SG3 is a low shear mechanical homogenization system for use with tough, fibrous, and other difficult-to-disrupt tissues and organisms. The Shredder SG3 System uses a variety of Shredder PULSE® Tubes to directly and rapidly grind a biological sample, which, when combined with selected buffers, can provide effective extraction of proteins, DNA, RNA, lipids, and small molecules from tissues and organisms.
As he stated in the Q2 2017 financial conference call in mid-August, Schumacher explained: "With about half of the third quarter completed, we are already over $400,000 in expected sales. And to think that we have not even reached September yet, which has historically been a very good revenue month for PBIO. We are currently headed for a $600,000 revenue quarter, which would be an all-time record for PBI."
With its credibility within the scientific and medical communities growing, and a clear corporate strategy outlined, the Pressure BioSciences team has the company positioned well to, ultimately, let its revolutionary product line speak for itself. In short, the company's PCT sample preparation platform could soon be a must-have for laboratories worldwide that are looking to stay on track with modern scientific methods.
"We believe that there are approximately 80,000 laboratories that require the extraction of DNA, RNA, proteins, lipids and small molecules from biological samples for their important cancer, heart disease, diabetes, and other research studies," Schumacher said in a recent interview. "Based on market data, our results to date, and the fact that PCT is a novel, cutting-edge technology currently uncontested in the field of small volume high pressure preparation of research samples, we believe that a large number of these laboratories could benefit from the advantages of the PCT system. We believe that we can capture a reasonable share of this existing market over the next 3-5 years, and that by doing so, we could become a highly respected and profitable life sciences instrument and consumables provider."
---
In the interest of full disclosure, we call the reader's attention to the fact that Equities.com, Inc. is compensated by the companies profiled in the Spotlight Companies section. The purpose of these profiles is to provide awareness of these companies to investors in the micro, small-cap and growth equity community and should not in any way be considered as a recommendation to buy, sell or hold these securities. Equities.com is not a registered broker dealer, investment advisor, financial analyst, investment banker or other investment professional. We are a publisher of original and third party news and information. All profiles are based on information that is available to the public. The information contained herein should not be considered to be complete and is not guaranteed by Equities.com to be free from misstatement or errors. The views expressed are our own and not intended to be the basis for any investment decision. Readers are reminded to do their own due diligence when researching any companies mentioned on this website. Always bear in mind that investing in early-stage companies is risky and you are encouraged to only invest an amount that you can afford to lose completely without any change in your lifestyle. Equities has been compensated with cash, common shares and/or warrants for market awareness services provided.

DISCLOSURE: The views and opinions expressed in this article are those of the authors, and do not represent the views of equities.com. Readers should not consider statements made by the author as formal recommendations and should consult their financial advisor before making any investment decisions. To read our full disclosure, please go to: http://www.equities.com/disclaimer