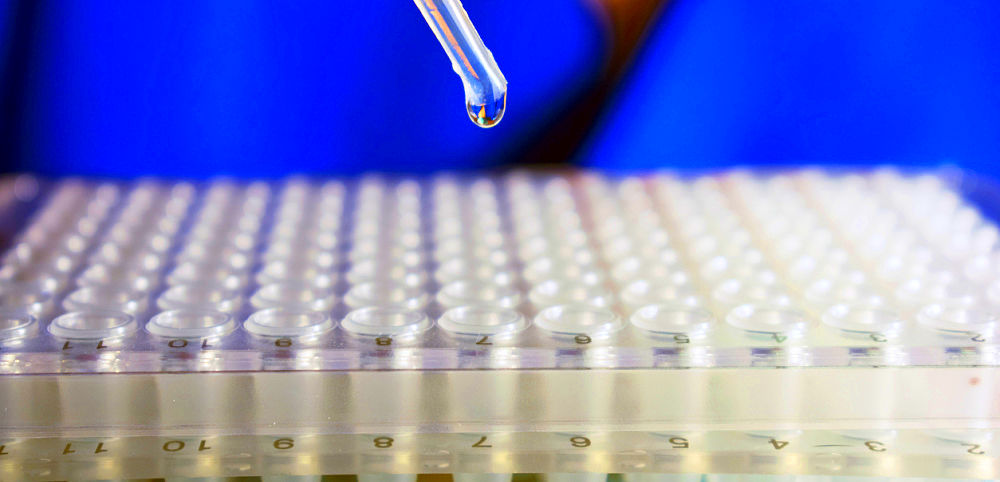 In the healthcare field, any analytical method is only as good as its sample preparation. However, current methods of handling and preparing samples are time-consuming, labor-intensive and fraught with the risk of human error. Error propagation is a crucial element in an analytical procedure and can make all the difference in a robust set of test results. Methods used by current industry-wide healthcare researchers have been around for decades and the rest of the analytical process has far outpaced sample preparation. Lab research plays a vital role in providing a basis for medical decision-makers and in determining public health policies, and high quality, reliable sample preparation is essential to the foundation of the entire process.
In addition, sample preparation has become all the more important in the backdrop of the Cancer Moonshot initiative pushed forward by former Vice President Joe Biden. The initiative, which aims to bring great minds together and generate cancer breakthroughs and foster new therapies, will increase the number of cancer studies and vastly multiply the amount of sample sharing. One company that is changing the landscape in this area of scientific research is Pressure BioSciences, Inc. (PBIO).
The company has created a unique platform based on its pressure cycling technology (PCT), which uses alternating cycles of hydrostatic pressure between ambient and ultra-high levels (up to 90,000 psi) to safely, conveniently control the actions of molecules in biological samples, specifically the rupture (lysis) of cells and tissues from human, animal, plant, and microbial sources, and the inactivation of pathogens.
This platform is gentler because of multiple cycles of pressure that carefully open the cell, which contrasts with the usual preparation process that violently shatters the cell or does not open it enough. This powerful platform could be a catalyst for new treatments and therapies, but has run into a roadblock with a deeply entrenched scientific community that's notoriously slow to change. Yet, the company has finally started to achieve the recognition and growth its technology deserves, due in large part to key opinion leaders espousing the tremendous value in Pressure Bio's PCT platform.
"We decided about four years ago that the best way to get more scientists to use our PCT platform was to go after the global key opinion leaders," CEO Richard T. Schumacher told Equities.com in April. "It has taken a number of years, cost a lot of money, and required a tremendous amount of effort, but we believe the program has been highly successful, especially in the past 12-18 months. It has been very gratifying to have worldwide experts in proteins, lipids, and DNA publish and present data in noteworthy journals and meetings that highlight the key advantages of the PCT platform in their research studies, as compared to the sample preparation methods they have used historically."
The adoption and recognition in scientific journals and from important voices in the fields of proteomics and genomics have grown its products and services revenue by 16% to $525,998 for Q1 2017 as compared to $454,350 for Q1 2016. This increase was mainly a result of the 19% increase in the sale of instrument systems, from $332,016 in Q1 2016 to $396,095 in the same quarter of 2017. Sales of consumables also increased during these same periods, from $44,234 in Q1 2016 to $63,264 in Q1 2017, an increase of 43%. As the numbers show, Pressure Bio is starting to turn its support from the scientific community into measurable returns.
Expanding on Scientific Results
In March, Corporate News America recognized Pressure Biosciences' Barocycler 2320 Extreme ("2320EXT") as the Best New Instrument for Sample Preparation 2017 as part of its 2017 North American Excellence Awards, which honors companies that work to drive innovation in their field. The Barocycler 2320 is a compact bench top instrument with touch-screen programming and customization. The award came after only eight months of the company's newest barocylcer being on the market.
The PCT-based system was so highly regarded because of its immediate impact on cancer research for the Moonshot initiative. ProCan, a cancer research initiative located in the Children's Medical Research Institute in Australia, and a Cancer Moonshot collaborator, purchased three Barocycler 2320EXTs in 2016.
---
---
"Patient tumor samples can be pretty tiny and very heterogeneous, but the use of PCT in sample preparation allows researchers to analyze tissue samples as small as those provided by needle biopsies," said Professor Phil Robinson, Co-Head of ProCan. "So, you can use incredibly small amounts of tissue, reliably digest them in a couple of hours, and get large amounts of information with the Barocycler 2320EXT."
Schumacher and his team see its PCT sample preparation system as a soon to be must-have for laboratories worldwide that could be in high demand in the near future.
"We believe that there are approximately 80,000 laboratories that require the extraction of DNA, RNA, proteins, lipids and small molecules from biological samples for research studies," Schumacher said in a recent interview. "Based on market data, our results to date, and the fact that PCT is a novel, cutting-edge technology currently uncontested in the field of small volume high pressure preparation of research samples, we believe that a large number of these laboratories could benefit from the advantages of the PCT system. We believe that we can capture a reasonable share of this existing market over the next 3-5 years, and that by doing so, we could become a highly respected and profitable life sciences instrument and consumables provider."
A Must-Have Device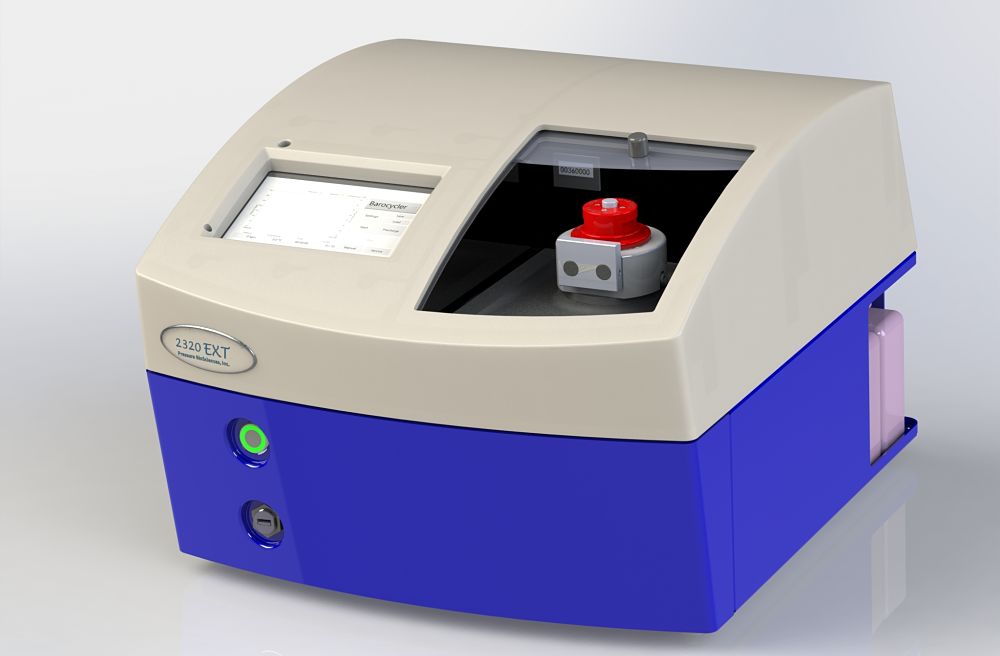 As the validation of Pressure BioSciences' technology continues to expand within the medical and scientific community, the company has bolstered its sales and marketing capacity significantly in order to capitalize on the rising demand. To do so, Pressure BioSciences contracted well-renowned lead generation firm EKG Sales Associates and hired two field sales directors as well. EKG has spent over 20 years developing a contact database with over 50,000 scientists and other individuals from the life sciences area, some of whom are key decision makers in academia, pharmaceuticals and biotech.
The company also received its CE Marking for the Barocycler 2320EXT, which enables it to be sold into 31 new European countries.
"[WallStreetRearch] is very impressed with Pressure BioSciences' ability to increase sales to record levels, reduce losses, and position itself for long term growth," wrote Alan Stone, Managing Director of WallStreet Research, in his most recent profile of the company. "Taking into account the number of other projects they successfully accomplished in 2016, and the new plans for strengthening its balance sheet, we believe the Company is well positioned for significant growth during the remainder of 2017 and beyond."
In April, the company added the experienced Joseph L. Damasio, Jr. as its Vice President of Finance and Chief Financial Officer. Damasio has over 20 years of finance and accounting experience, and was most recently Finance Director at Nelipak Packaging, a private equity backed medical packaging manufacturer with over $100M in global annual sales.
"[Pressure BioSciences] has developed and is beginning to implement a comprehensive fiscal plan that we believe is both achievable and sustainable, while supporting continued growth," said Damasio. "Among its many goals, the plan calls for an up-list to the NASDAQ stock market, the addition of personnel in key areas, a strong focus in and expansion of sales and marketing, and a march towards profitability."
With its credibility within the scientific and medical communities growing, and a clear corporate strategy outlined, the Pressure BioSciences team has the company positioned well to, ultimately, let its revolutionary product line speak for itself.
With an expanding sales force and a comprehensive business model firmly in place, Pressure BioSciences is looking ahead to a market that could see an increased uptick in funding as cancer research continues to build and as more and more laboratories worldwide learn about its breakthrough system.
---
Disclosure: In the interest of full disclosure, we call the reader's attention to the fact that Equities.com, Inc. is compensated by the companies profiled in the Spotlight Companies section. The purpose of these profiles is to provide awareness of these companies to investors in the micro, small-cap and growth equity community and should not in any way be considered as a recommendation to buy, sell or hold these securities. Equities.com is not a registered broker dealer, investment advisor, financial analyst, investment banker or other investment professional. We are a publisher of original and third party news and information. All profiles are based on information that is available to the public. The information contained herein should not be considered to be complete and is not guaranteed by Equities.com to be free from misstatement or errors. The views expressed are our own and not intended to be the basis for any investment decision. Readers are reminded to do their own due diligence when researching any companies mentioned on this website. Always bear in mind that investing in early-stage companies is risky and you are encouraged to only invest an amount that you can afford to lose completely without any change in your lifestyle. Equities has been compensated with cash, common shares and/or warrants for market awareness services provided.

DISCLOSURE: The views and opinions expressed in this article are those of the authors, and do not represent the views of equities.com. Readers should not consider statements made by the author as formal recommendations and should consult their financial advisor before making any investment decisions. To read our full disclosure, please go to: http://www.equities.com/disclaimer