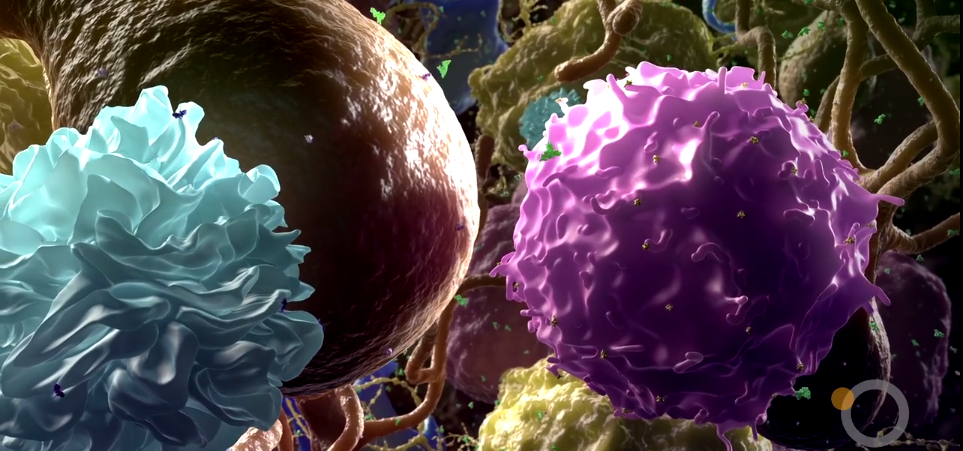 It's rare to see microcap biotechnology companies rubbing elbows with majors in the space, but that's exactly what's going on with OncoSec Medical Inc. (ONCS). Wielding several FDA designations for its investigational technology, branded ImmunoPulse, for the treatment of cancer, OncoSec is collaborating with bigger peers like Merck (MRK) and Jounce Therapeutics (JNCE), well-capitalized drugmakers with interest in OncoSec's novel drug delivery technology, to create new cancer therapies that can improve clinical results for patients in need.
In the field of cancer today, the lead word is immunotherapy (or immuno-oncology to be more exact), which refers to eliciting and harnessing the power of the body's immune system to fight disease through stimulation, signaling or some form of manipulation. OncoSec's strategy revolves around developing intratumoral immunotherapies, meaning it is working on methods that allow immune cells to infiltrate the tumor microenvironment to attack it from within its walls, rather than from the outside in.
More precisely, ImmunoPulse uses electroporation to enhance local delivery and uptake of DNA-based immune-targeting agents, such as interleukin-12, a key cytokine in regulating specific immune responses. IL-12's importance in helping to eradicate pathogens is underscored by its impact in awakening T-cells and natural killer cells, the body's most fierce protectors, along with T helper cells called CD4, which is why it is so important in fighting cancer.
While known to be an effective tumor suppressor, IL-12 therapy has had two major shortcomings. The first is toxicity complications at high dosing levels that could be as severe as death. The second shortcoming is the diminishing effect of repeated high-level doses. With its technology, OncoSec is aiming to capture the cancer-fighting power of IL-12 via ImmunoPulse, while addressing the safety and toxicity issues. This is accomplished through the electroporation system, which uses pulses of electric fields to open pores in a cell's membrane to allow the agent inside. Better delivery means less drug required, equating to less toxicity and a more potent response.
In three separate clinical trials, OncoSec is evaluating plasmid IL-12 (pIL-12) as the DNA-based agent, alone or in combination with other cancer drugs. In collaboration with the University of California, San Francisco, a phase 2 trial is evaluating, on an ongoing basis, pIL-12 plus Merck's blockbuster cancer drug, Keytruda, in patients with low TIL melanoma. A phase 1 study of pIL-12 with electroporation is ongoing for patients with triple negative breast cancer. Additionally, there are ongoing studies through a collaboration with Old Dominion University in Virginia using ImmunoPulse with anti-CTLA4, Anti-PD1 and Anti-PDL-1, three distinct therapeutic targets of immunotherapy, for melanoma in lab research of mouse models.
3D MOA Animation video from OncoSec Medical on Vimeo.
The Flagship Clinical Trial
In May, the San Diego-based biotech partnered with Merck for an open label phase 2 trial that is assessing the best overall response rate (BORR) across 24 weeks of treatment of OncoSec's pIL-12 plus electroporation therapy in combination with Merck's Keytruda (pembrolizumab) for treating stage 3/4 melanoma patients that aren't responding to the anti-PD-1 therapies, Keytruda or Bristol-Meyers Squibb's (BMY) blockbuster, Opdivo (nivolumab).
OncoSec is developing ImmunoPulse IL-12 under a Fast Track designation from the FDA for the treatment of metastatic melanoma following progression on Keytruda or Opdivo. The FDA also recently awarded OncoSec an Orphan Drug designation for pIL-12, also known as tavokinogene telsaplasmid for the active biologic agent, for the treatment of unresectable metastatic melanoma.
First approved by the FDA in 2014 for the treatment of advanced melanoma, Keytruda is now approved for eight additional or expanded indications, with melanoma still generating the majority of the med's total sales. In 2016, Keytruda sales were $1.4 billion. Through two quarters in 2016, sales were already $1.47 billion. Being able to improve on results that generate this incredible amount of sales is obviously quite important to Merck – and subsequently OncoSec.
Incidentally, Opdivo, which is approved for an array of cancer lines, generated $2.32 billion in the first half of 2017 for BMS. Without getting too speculative, it would be interesting to see Bristol-Meyer's stance if the pIL-12/Keytruda combo provides a statistically significant improvement in patients going forward.
The latest trial is building upon a successfully completed phase 2 study evaluating the combination of ImmunoPulse® IL-12 and Keytruda in melanoma patients that were predicted to be non-responders to anti-PD-1 treatments. Top-line data showed an overall response rate (ORR) of 43% and a BORR of 48% at 24 weeks. There was also an ORR of 33% in patients with prior checkpoint therapy, pointing the way to the current trial.
TAPping the GENESIS of Optimizing Drug Development
OncoSec's technology, which has further been shown in lab studies to increase immunogenicity, has also captured the attention of other biotechs that see an opportunity to advance new therapies from an early stage. To wit, the company established a Technology Access Program, or TAP for short, which allows partners to access OncoSec's proprietary gene delivery technologies, the GENESIS research generator and proprietary applicators, for preclinical discovery of antibodies. GENESIS is the world's only in vivo electroporation device enabled with TRACE™ (Tissue-Based, Real-time Adaptive Control Electroporation) technology, which automatically optimizes the pulse during the electroporation process.
The privately held biotherapeutic company, Inhibrx, was the first to take advantage of OncoSec's launching of TAP, coming on board in March. Inhibrx CEO Mark Lappe noted at that time, "[The] ability of OncoSec's TRACE™ technology to optimize in vivo gene expression for animal immunization provides advantages over traditional antibody discovery approaches, especially for difficult-to-express and complex transmembrane proteins."
Another undisclosed company also became part of TAP during the fiscal third quarter ended April 30, 2017. Some momentum seems to be building, as Cambridge, MA-based Jounce signed a TAP agreement in June, seeking a way to "rapidly assess potential candidates in preclinical models." Jounce specializes in the discovery and development of novel cancer immunotherapies and predictive biomarkers.
Coming of Age
OncoSec is maturing into a well-rounded biotech with an emphasis on the treatment solutions for cancer patients that don't respond to the anti-PD-1/PD-L1 treatments. That's a sweet spot in the field of oncology that can command tremendous value if achieved, as measured by the glowing success of therapies like Keytruda and Opdivo. Interestingly, though OncoSec has racked up a number of significant milestones—including uplisting onto Nasdaq in May 2015, partnered with one of the world's biggest drug developers and delivered solid clinical results demonstrating the safety profile and indications of efficacy for ImmunoPulse IL-12—it's achievements have flown relatively under the radar of Wall Street. However, if OncoSec maintains its course and can deliver the goods in the current combination trial, it's probable that the company won't continue to go underappreciated for much longer.
For more information, visit http://oncosec.com/
DISCLOSURE: The views and opinions expressed in this article are those of the authors, and do not represent the views of equities.com. Readers should not consider statements made by the author as formal recommendations and should consult their financial advisor before making any investment decisions. To read our full disclosure, please go to: http://www.equities.com/disclaimer