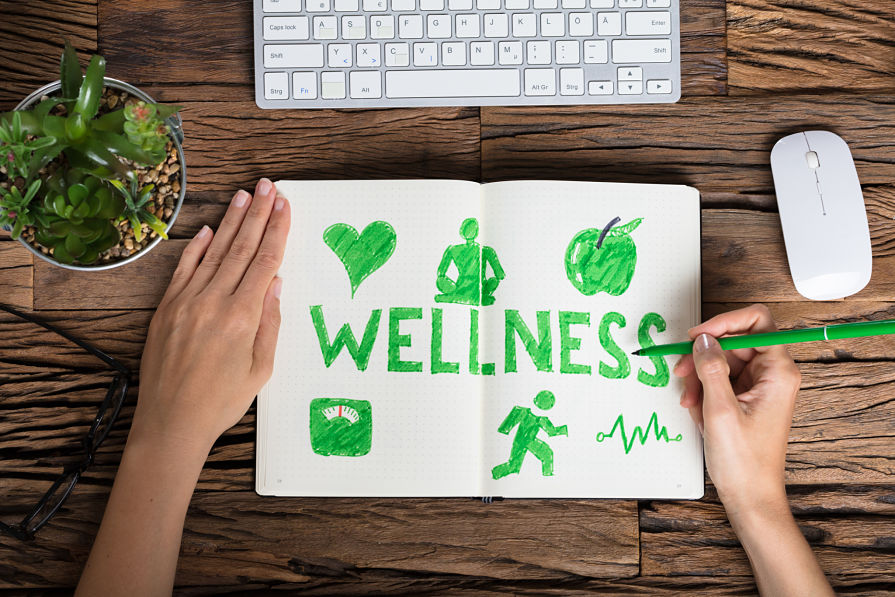 Photo image courtesy of iStockphoto.com/user:AndreyPopov
Neptune Wellness Solutions Inc. is a company that presents a possible lower risk ceiling in the cannabis space as it has service agreements already in place.
Founded in 1998, the company is a large-scale extractor whose legacy business is in nutraceuticals specifically krill oil. The company made $5.2 million in nutraceutical revenues in Q1 2019, and since pivoting to cannabis, Neptune Wellness has closed deals Canopy Growth, Tilray and the Green Organic Dutchman. Those deals break down as such:
Canopy Growth – multi-year deal, extraction, refinement, and formulation
Tilray – 3-year deal with minimum volumes of 125,000 kilograms
TGOD – 3-year deal with 230,000 kilogram minimum volume for extraction, purification, formulation and packaging.
All of these capacities are well within the company's GMP-certified facility that can handle 6,000 metric tons. Neptune's is licensed to process cannabis in Canada (located in Quebec) and the company has a hemp processing facility in North Carolina (Sugarleaf Labs). The company uses cold ethanol extraction versus carbon dioxide, which they believe provides the best extraction by not missing out on terpenes and phytocannaninoids. The process is also more cost-efficient.
Besides these three high-profile cannabis clients, Neptune recently signed deals with International Flavors & Fragrances (IFF) and a partnership with American Media. The former is a deal to develop CBD products and IFF has experience in the formulation field – they also book $5 billion in sales annually. American Media is the owner of popular media outlets like Men's Journal, OK! and US Weekly and combined, those outlets reach 53 million people monthly. Essentially, this is an advertising deal as American Media will work to promote Neptune's brands in exchange for stock – $3 million warrants at CA$8.00 per share. This is really a big boost for Neptune's in-house CBD line, Forest Remedies™.
"Today's announcement will help us achieve our mission to redefine health and wellness by utilizing hemp-derived ingredients beyond just consumption. We see hemp-derived applications for beauty, personal care and home care. This further enhances our ability to build a diverse customer base which includes hemp, nutraceutical and consumer package goods companies," said Michael Cammarata, CEO of Neptune.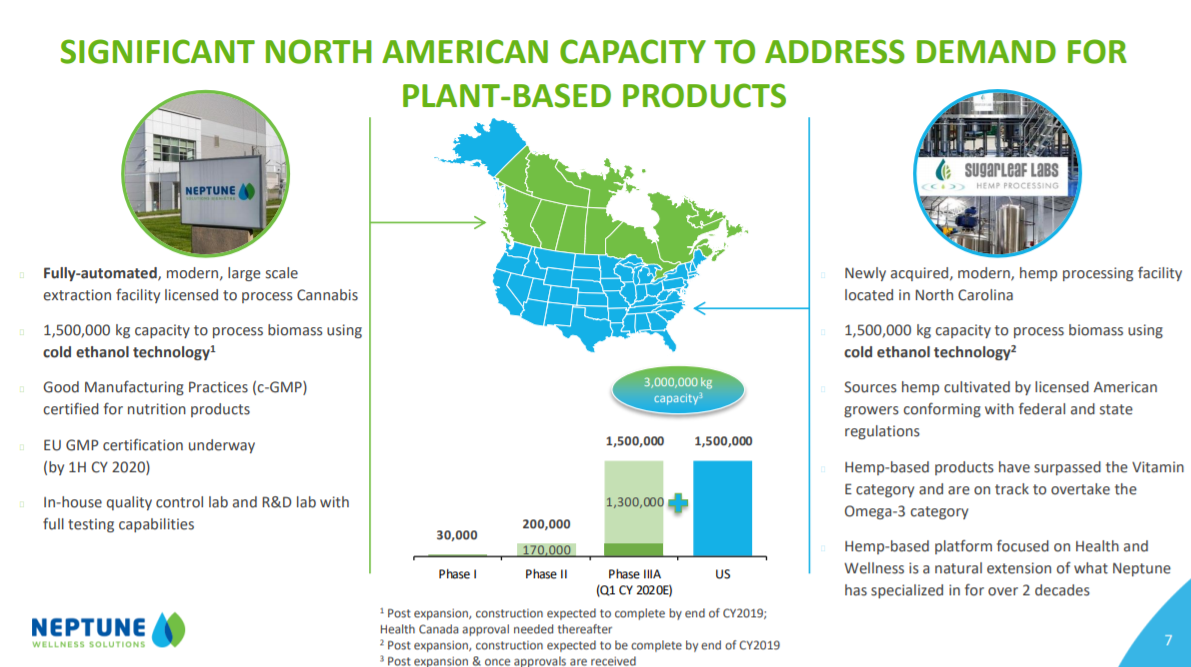 Image above courtesy of Neptune's investor presentation
Cammarata is certainly right about the consumption of CBD health and wellness products. Brightfield Group and others predicts CBD could be worth upwards of $20 billion by 2022 – the nutraceuticals industry could be worth $100 billion by 2022. Here is an excerpt from Brightfield's summary:
"With the ability to operate completely above-board as a mainstream product, hemp CBD's nutraceutical potential will be significantly greater. CBD is also largely not factoring into nutraceutical market projections because its presence in natural food stores and alternative medicine channels has expanded so recently, and has been the proverbial "elephant in the room" possibly deterring analysts from factoring it into their calculations – but in the coming years, hemp CBD is expected to play a significant role in nutraceutical market sizes, potentially influencing this market's toplines greatly as well."
Of course, Neptune intends to be right in the thick of this as the company has stated its two extraction facilities could generate $450 million in revenue at less than full-capacity. Realistically, the company has only booked a little more than $24 million in revenues this year, but there are catalysts (like the above) working in their favor. One specific driver might be the infusion market in Canada, which has yet to really take off.
The company's leadership also has experience in the health and wellness space. The company's CEO is the founder of the natural line of beauty products Schmidt's Wellness, which you can find at Whole Foods and Target amongst other big-name retailers.
The counterargument to Neptune Wellness is that the company is growing at two facilities during a vaping crisis, and they really have not proved their CBD production capacity can full scale yet. All of these are important points and the company's next earnings report will be crucial to see what is ahead for Neptune and if they can keep up with two industries potentially worth $120 billion over the next two years. It is worth it to tune in.
___
Equities Contributor: Stephen L. Kanaval
Source: Equities News