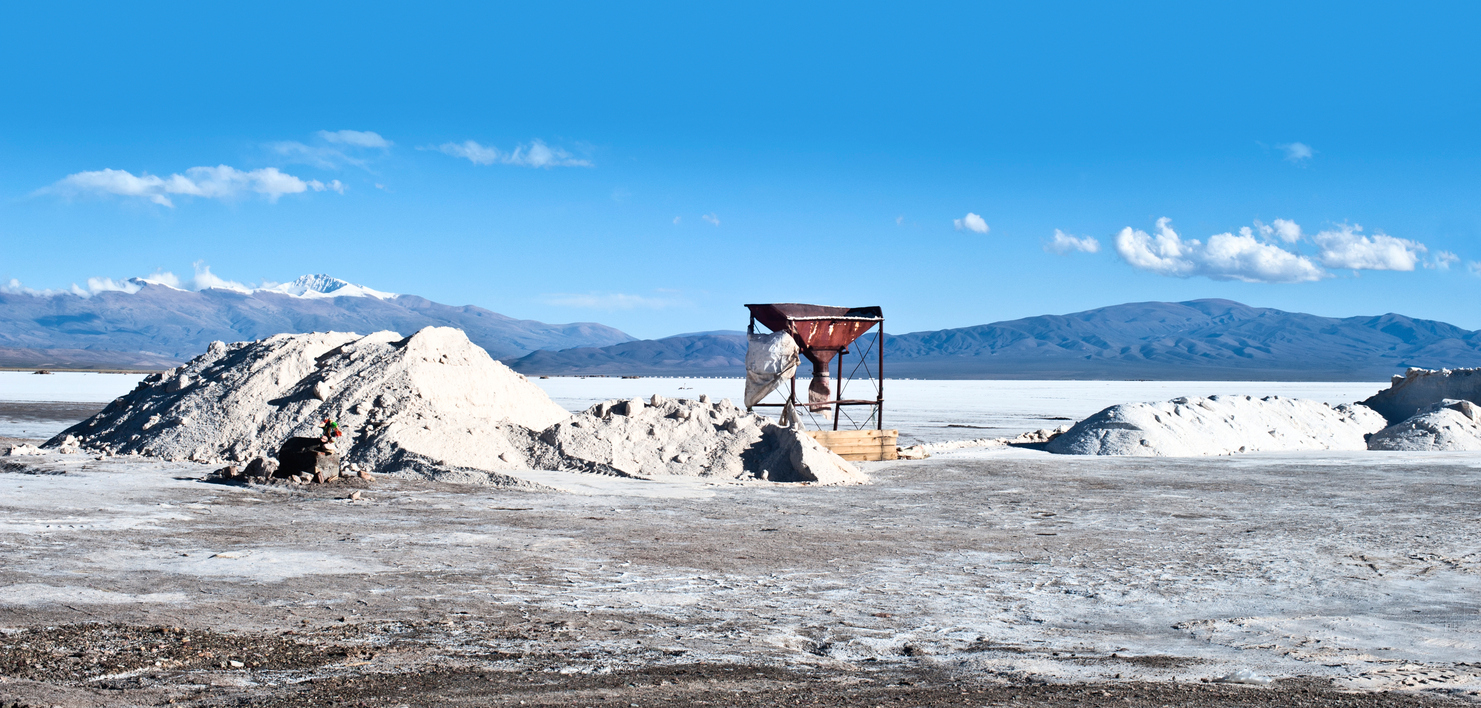 Investor exuberance in the lithium market continues to push prices and stocks into record territory. From a broad fundamental standpoint, the secular forces such as the advent of electric vehicles and the robust surge in demand for lithium-ion batteries certainly justify the lofty price levels of the resource, which has tripled over the past two years to over $9,000 per ton, and is expected to reach $13,000 by 2020, according to Benchmark Minerals Intelligence. Furthermore, the entire lithium-ion battery market is projected to be worth at least $239 billion between now and 2040, according to a recent report from Bloomberg New Energy Finance.
Those are big numbers, to state the obvious, and it is clear why investors have been scrambling over themselves to gain more exposure to play the lithium boom as the super cycle looks to still be in its early stages. But interestingly, there has yet to be a simple way for investors to find broad exposure into this space. Unlike gold or other more established commodities, lithium doesn't have a multitude of ETFs that provide them various baskets of stocks to play the trend. Rather, investors are forced to comb through the lithium stocks universe themselves for opportunities. And this is where a discerning eye is critical. Investors need to be able to separate the me-too companies that just riding the wave, versus the actual gamechangers that will emerge in the space.
Liberty One Lithium (LBY:CA)(OTC:LRTTF) is one pure-play junior resource company striving for the latter category, and if the progress of the past few months at its Pocitos West project in the Lithium Triangle is any indication, the company could be well positioned to become a major player in the future of the global lithium industry. But to understand Liberty One is to understand the core foundation the company operates on, which is its three pillars of location, team and capital management. This, the company believes, is what will separate Liberty One from the chaff.
"As we all know, when a market is hot, capital tends to flow into that market or industry," CEO Brad Nichol told Equities.com in a recent interview. "In this case, everybody knows lithium is pretty hot, but what it also means is that capital is going to find places to park itself, even if they maybe aren't the best places. In that mad rush to get into a hot market, sometimes capital is less efficient than it should be. That applies not just to the capital coming into companies, but also in the way that those companies use capital… Not only are we efficient with capital from a management standpoint but we're also very good at raising capital at continually higher prices when we need it."
What Sets the Winners Apart in a Hot Market
As Warren Buffett likes to say, while a rising tide lifts all boats, when the tide goes out you get to see who's been swimming naked. That certainly isn't the case for Liberty One, which has $3 million in cash reserves—enough to fund its drill program without having to raise additional capital.
"Look at every other junior lithium-focused company and other companies in this space," Nichol said. "Look at them all. I would challenge anybody to not come to the same conclusion that I did, which led me to ultimately invest in and join Liberty One. I keep going back to those three things that have driven me as I have run junior companies in the past—location, people and team, and how capital is managed and raised. Those are the three key things, and I don't think there is another company out there that does it as well as Liberty One does."
The Promise of Pocitos West and the Lithium Triangle
As for location, Liberty One's Pocitos West project isn't just located in the fertile South American region of the Lithium Triangle—it's in Salta Argentina, one of the top three pro-mining provinces of the country and rated by the Fraser Institute as the top jurisdiction for investment attractiveness in all of Latin America. With one of the largest prospective lithium land packages (15,857 hectares) to date in the area, Liberty One certainly seems to be in an enviable position.
Even more, the company confirmed as much in August, announcing that the most recent geophysical survey results exceeded its expectations, and that the data suggests the Pocitos West project may contain lithium brine on the entire property. The survey also indicated that the depth of the conductive horizon is as much as 150 meters thick in a number of target locations.
In the same announcement, the company said it had immediately undertaken the required actions to obtain all the necessary permits to commence drilling as soon as possible.
"Really for us, the big next step is the drilling program," Nichol said. "The geophysical survey tells us that we have some really massive, contiguous and ultimately very thick brine sections across the entire property. Drilling will allow us to, in a sense, dip our cup into the ground and pull out some samples. It will allow us to determine permeability, which will tell us how easily the brine will flow. It also allows us to determine the porosity, which will tell us how much potential brine – and ultimately, lithium – we're sitting on. The higher porosity, the more brine you have, and therefore the more lithium you have. It will tell us something about the lithology. It will indicate to us what those layers look like and how easy it is going to be to extract. We'll also learn a lot about the chemistry of the brine, including how much magnesium, phosphate, and most importantly, how much lithium is there. So, we're really looking forward to that. It's a big step for us and we can't wait to get on with it."
A World-Class Team of Lithium Experts
The third core principle for Liberty One is, of course, the team, and with the appointment of Nichol as CEO in July, the company has certainly solidified this area. With over 25 years of experience as an international entrepreneur, he has advised and served corporations on strategy and finance, including Fortune 50 clients. He also led the development of several exploration & production companies in the oil and gas sector, and also worked at Schlumberger, the world's largest oil and gas services firm.
Nichol joins a team of well-experienced industry professionals with deep knowledge in the space. Also, as covered previously, insider activity in July showed that executives and directors of the company added to their stakes, with Nichol purchasing 800,000 common shares and Director Patrick Whibley purchasing 250,000 in options, 100,000 in warrants and another 100,000 in common stock.
"We've got a full team of lithium experts," Nichol said. "They're not just mining or technical experts, these people have spent their lives looking for lithium, working in Argentina in the lithium space, maybe in a regulatory capacity or with a service company or a laboratory. So, together this team is unbeatable. There is nobody else that can do it quicker or better than what we're doing in Argentina today."
For more information about Liberty One Lithium Corp. visit www.libertyonelithium.com.
---
In the interest of full disclosure, we call the reader's attention to the fact that Equities.com, Inc. is compensated by the companies profiled in the Spotlight Companies section. The purpose of these profiles is to provide awareness of these companies to investors in the micro, small-cap and growth equity community and should not in any way be considered as a recommendation to buy, sell or hold these securities. Equities.com is not a registered broker dealer, investment advisor, financial analyst, investment banker or other investment professional. We are a publisher of original and third party news and information. All profiles are based on information that is available to the public. The information contained herein should not be considered to be complete and is not guaranteed by Equities.com to be free from misstatement or errors. The views expressed are our own and not intended to be the basis for any investment decision. Readers are reminded to do their own due diligence when researching any companies mentioned on this website. Always bear in mind that investing in early-stage companies is risky and you are encouraged to only invest an amount that you can afford to lose completely without any change in your lifestyle. Equities has been compensated with cash, common shares and/or warrants for market awareness services provided.

DISCLOSURE: The views and opinions expressed in this article are those of the authors, and do not represent the views of equities.com. Readers should not consider statements made by the author as formal recommendations and should consult their financial advisor before making any investment decisions. To read our full disclosure, please go to: http://www.equities.com/disclaimer