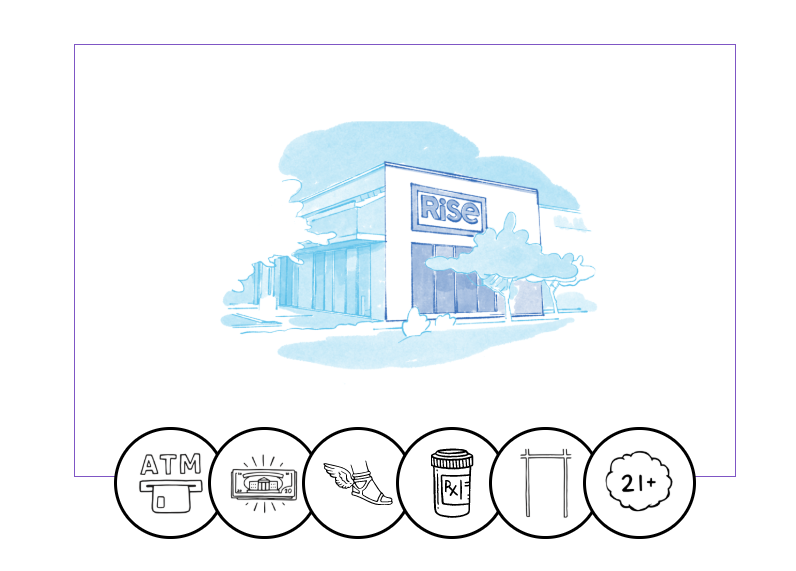 Source: Green Thumb Industries
Yesterday, I highlighted the top performers in Q3, and one company that did not get enough love is Green Thumb Industries. The Multi-State Operator is keeping pace with Trulieve and has shown a disciplined approach to license expansion and new store openings.
Currently, GTI operates 13 cannabis cultivation facilities and has 33 dispensaries open in 12 states. The company has 6 main brands and 96 total retail licenses. Total so far in 2019 (including the three months ending in June), the company booked revenues of $44.7 million with a gross profit of $23.2 million. Green Thumb also has solid cash on the books with $135 million as of the end of Q3.
"Our consumer products and retail businesses continue to scale as expected. Critical to our ongoing success is a strong balance sheet that provides us with ample liquidity and financial flexibility to support our growth plans," GTI Founder and CEO Ben Kovler said in a statement. "Our stores are delivering same store sales that exceed our expectations. We are well positioned to end 2019 on a strong note and expect to generate over $200 million in total revenue for the year as planned."
Of course, the company is not yet profitable. All of these expansion efforts cost money and GTI has lost upwards of $22M to date so far in 2019.
The main reason to like GTI is their retail expansion plan and its growth over the years. For example, in Florida, the company acquired 30 retail locations in 2018 and added an additional 5 in 2019. This puts them only a few stores behind Trulieve with 38. In Nevada, the company has also carved out retail space with 2 retail licenses back in 2015 and adding 8 retail licenses in 2019. In Pennsylvania, the company won 2 retail licenses in 2017 and then added 12 more in 2018. Green Thumb sets itself apart in this burgeoning cannabis states because its retail stores are able to meet the increased demand – like you will see in Illinois and Michigan – because of the company's cultivation and distribution channels that are set up across the country.
"Our core business remained strong with same-store sales continuing to exceed 50% for the quarter of a comp base of 13 stores opened for at least 12 months. Sequential quarter-over-quarter sales exceeded 20% on a base of 17 stores," Kovler said in the company conference call.
Another smart move Green Thumb's management made was to use Innovative Industrial Properties' Sale/Leaseback program in Pennsylvania to add $39.6 million in proceeds for operational expansion efforts.
While Trulieve is dominating the Florida cannabis space, it is possible that Green Thumb could overtake them over time as the company has a more diverse footprint of retail locations. Of course, some of these stores are in states where the market is still developing and maturing, so this will take some time. Already, analysts see GTI doing more than $450M in sales because of the opening of key states like Illinois and Michigan, and the continued maturity of states like Nevada and California.
_____
Equities Contributor: Stephen L. Kanaval
Source: Equities News