The Top 15 Cannabis Earners in Q3
Stephen L Kanaval Follow |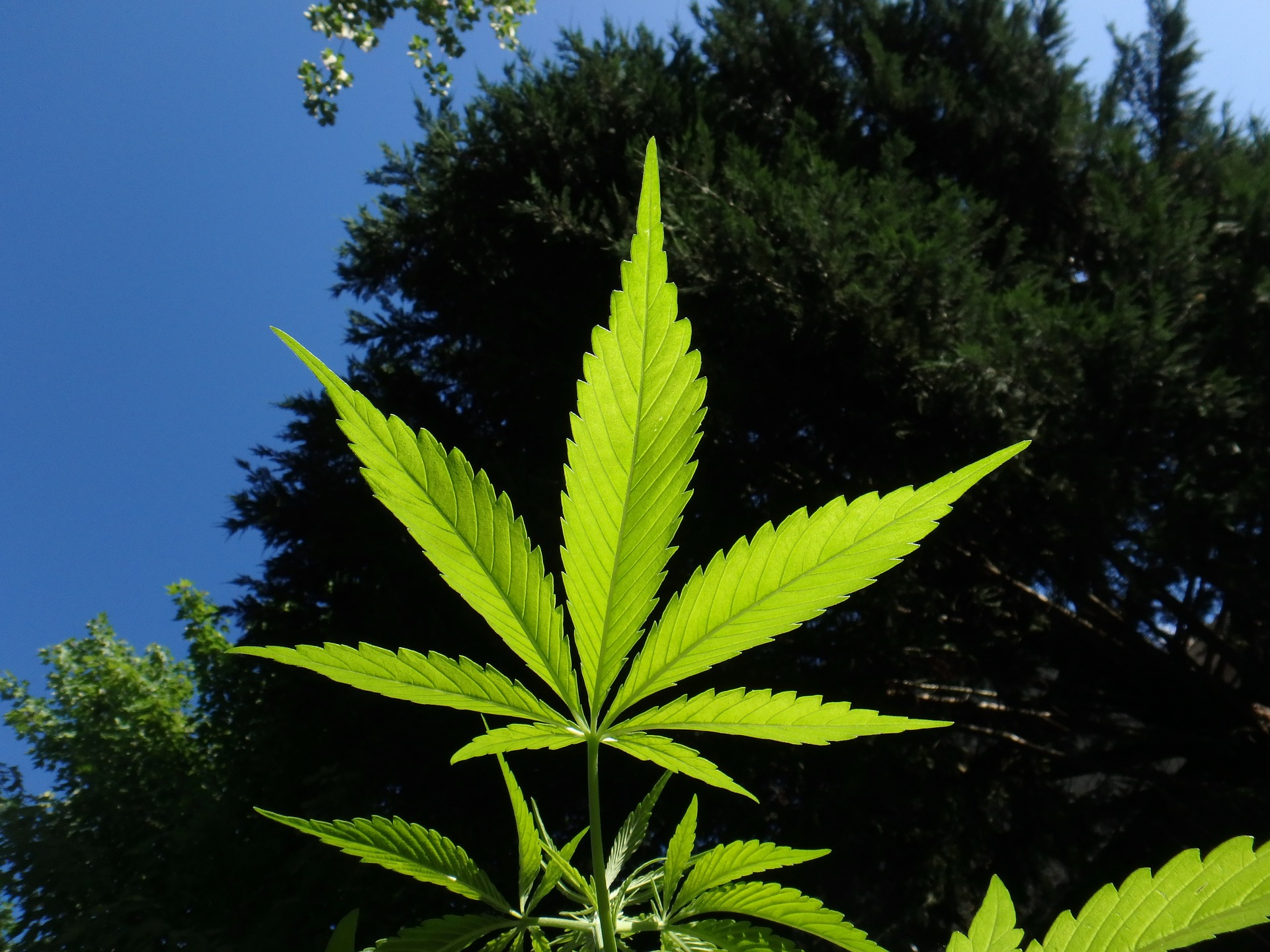 Pixabay, Rex Medlen
The majority of Q3 earnings season is over, and Trulieve is the clear winner. As I have covered many times, the company run by CEO Kim Rivers has perfectly executed on their business model in Florida. However, Green Thumb Industries should not be overlooked. The Multi-State Operator is keeping pace with Trulieve, and has almost increased 300% year-over-year.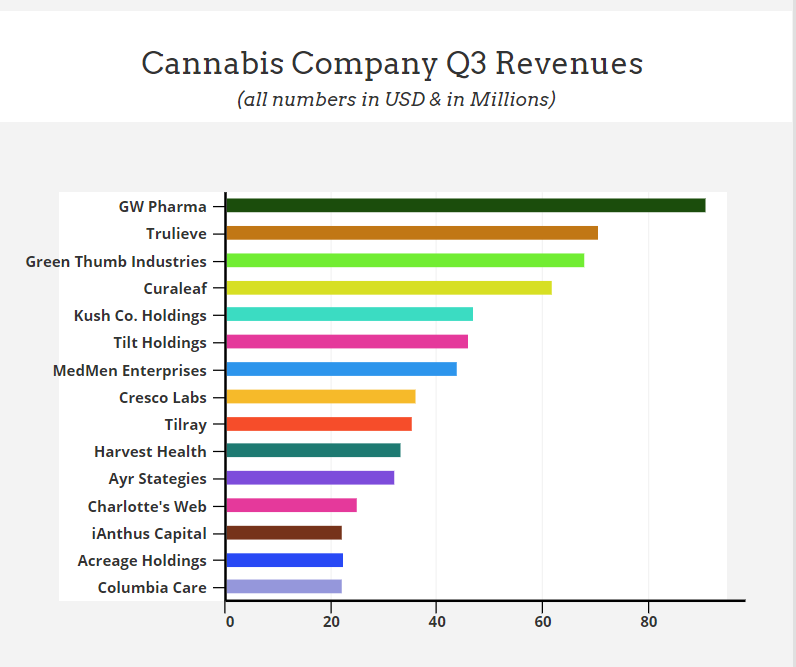 Data from published sources. Chart by Equities.com
The second chart outlines quarter-over-quarter growth and Ayr Strategies is the standout here. While most companies were in the 15% to 35% range, the Massachusetts-focused cannabis company is all about achieving positive EBITDA and earnings, and that is showing up Q/Q. A low-light from looking at the chart below is Charlotte's Web Holdings, which saw 0% growth from Q2.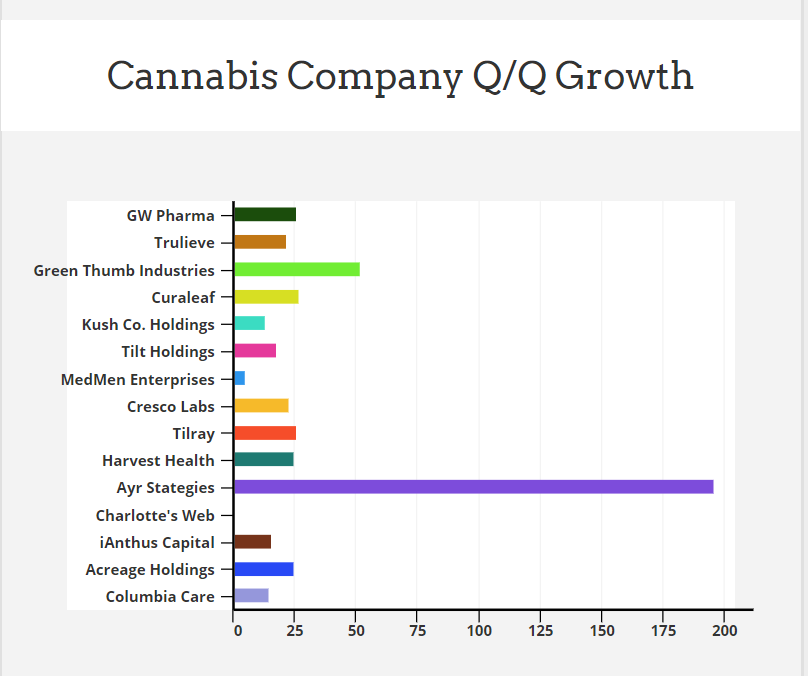 Data from published sources. Chart by Equities.com

_____

Equities Contributor: Stephen L. Kanaval
Source: Equities News
DISCLOSURE: The views and opinions expressed in this article are those of the authors, and do not necessarily represent the views of equities.com. Readers should not consider statements made by the author as formal recommendations and should consult their financial advisor before making any investment decisions. To read our full disclosure, please go to: http://www.equities.com/disclaimer.
Market Movers
Sponsored Financial Content