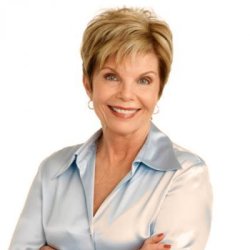 As the market looks to the final quarter of 2015, there is a fair amount of optimism that a traditional year-end rally will help salvage what has been a relatively tough patch for traders and investors. Will stocks stay above the recent key levels and maintain the upward move to establish new highs? Or will we experience yet another tumble to retest the lows of this correction? In our latest interview with Toni Turner of TrendStar Trading Group, we discuss where the market may go from here, and what major drivers will affect that direction.
EQ: The S&P 500 is now back above 2000. There's some optimism that we're going to get a year-end rally from here. Do you buy into that? What levels are you watching to see whether or not that actually happens?
Turner: I would love to see a rally from here, but I remain cautious at this point. The S&P 500 has quite a bit of resistance at its current levels of around the 2010-2012 level. Remember, the Sept. 17 high was at 2020, and we're nearing that level right now. But because the move up from the Sept. 29 low has been pretty much parabolic, I'm looking for a pullback here potentially back to 1940. I will be satisfied as long as the S&P 500 can remain above 1940 on its next pullback.
With that said, I would love to see it pullback to a number higher than that, for example 1960 and then rally up to its old highs. But it remains to be seen if that can take place with earnings season coming and with the headwinds from Europe and emerging markets.
EQ: Is the 1867 low of this correction still in play?
Turner: It definitely is still in play, and of course we had the last low on Sept. 29 at 1871. I've got a potential support line drawn right at those lows. Support levels usually are not an exact number, although we give them one for definition. Like a tennis net, even though the net indicates a boundary, it does have a bit of give one way or the other. However, if the S&P 500 reverses down to 1871, we'll have had some warning ahead of that.
I say that because it shouldn't take more than two tries to get over the 2020 resistance line. We're at the second try right now. So if the index climbs up to that line twice and fails to close above it, and then we move down to 1940, then that's a bearish signal to me and indicates we may have more downside to come
EQ: Oil has been one area that's really come on strong recently. That seems to be one area that you're watching. Do you think this oil rally is short-lived or does it have some legs?
Turner: I think we've got two strong opposing viewpoints on oil here. On the higher prices side, we have the fact that the Middle Eastern situation is not calming down. In fact, that situation is roiling with Russia moving into Syria, and anytime we have angst in the Middle East, the price of oil moves higher.
On the bearish side, we have the fact that oil supply is still very high. The November contract is trading almost at $50, which is a potential resistance line. If it can continue its upward momentum, then perhaps it goes up to $55. However, I can also see it pulling back here to support at $45 before it moves higher.
EQ: Earnings season is upon us again, and there's a lot of talk about a potential earnings recession because of the pessimistic outlook for Q3 results. How much does this concern you when looking for tradable opportunities?
Turner: First of all, in. Toni's Market Club we do play earnings and have a system whereby we may move into a company two or three weeks ahead of its scheduled earnings. If the fundamentals from past earnings history suggest that investors will anticipate higher earnings this quarter, then we do the old buy the rumor, sell the news trade. We typically don't hold in through earnings, however, so we lessen risk. As far as this earnings season goes, S&P Capital IQ has indicated that EPS projection is going to decline 5.1%.
Still, actual EPS decline is usually never as bad as they expect it to be. We also believe that a lot of the earnings decline will be driven by the Energy sector and we also believe that the bad news may have already been priced into the August selloff that we all endured. So as far as whether earnings can decline 3-5%, it certainly can happen, but no one will know until after the fact.
Still, generally speaking, I am cautious right now and have more cash on hand than normal. I will be jumping in perhaps and then jumping out before earnings announcements. Certainly a lot of our actions have to do with the S&P 500 and whether it can move up and remain above 2000, or does it smacked down during earnings season.
EQ: There certainly seems to be a lot of moving parts affecting where we go from here. With that said, are there any sectors or industry groups that you're watching right now?
Turner: There certainly are a lot of moving parts here. First of all, I am watching Energy and The Energy Select Sector SPDR Fund (XLE). After the big downdraft that we've suffered over the last year and change, it's hard to keep your mittens off the keyboards when you see all these oil stocks rising. With that said, I think we may get a pullback here. The XLE has moved up dramatically for the last six days. I could see the XLE trading at about $69, but can see it pull back here potentially to $64, and then if oil can move higher again after that pullback, I will be consider it then.
Along the same lines, we've seen that wind energy and the First Trust ISE Global Wind Energy ETF (FAN) has rocketed off of its lows at just above $10 since the end of September. I would wait for a pullback in that possibly to $10.80. It's currently at $11.37.
Of course, when oil prices move higher, generally speaking so do solar stocks and other alternative energy stocks. The Guggenheim Solar ETF (TAN) has made a double bottom here and it's trading at $31.58. If that can stay above $29, I will be interested in that on a pullback.
Also, if China can keep its act together, then metals stocks and the SPDR S&P Metals & Mining ETF (XME) looks like it could be putting in a potential bottom here. So I'll be interested in that if it can stay above $18. It's currently at $19.76. If it moves below $18, then I won't be interested in it again until I see it perk up.
All in all, I believe traders and investors will want to remain cautious for the remainder of October. November, December and January are typically the best months of the year, and we should be able to target some great opportunities by then.
DISCLOSURE: The views and opinions expressed in this article are those of the authors, and do not represent the views of equities.com. Readers should not consider statements made by the author as formal recommendations and should consult their financial advisor before making any investment decisions. To read our full disclosure, please go to: http://www.equities.com/disclaimer