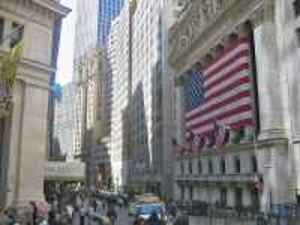 Full IPO calendar & reports HERE
Ranked by IPO size:

(1) Based in Scottsdale, AZ,GoDaddy (GDDY) scheduled a $396 million IPO on the NYSE with a market capitalization of $2.7 billion at a price range midpoint of $18 for Wednesday, April 1, 2015.
GDDY is a global market leader in domain name registration.
Securing a domain is a necessary first step to creating a digital identity and GDDY's domain products often serve as the starting point in customer relationships.
As of December 31, 2014, more than 92% of customers had purchased a domain from GDDY and GDDY had approximately 59 million domains under management, which represented approximately 21% of the world's registered domains according to VeriSign's Domain Name Industry Brief.
(2) Based in Rosh Ha'Ayin, Israel,Kornit Digital Ltd. (KRNT) scheduled a $99 million IPO on Nasdaq with a market capitalization of $402 million at a price range midpoint of $14 for Thursday, April 2, 2015.
KRNT focuses on the rapidly growing high throughput direct-to-garment, or DTG, segment of the printed textile industry.
Solutions include proprietary digital printing systems, ink and other consumables, associated software and value added services that allow for large scale printing of short runs of complex images and designs directly on finished garments
DISCLOSURE: The views and opinions expressed in this article are those of the authors, and do not represent the views of equities.com. Readers should not consider statements made by the author as formal recommendations and should consult their financial advisor before making any investment decisions. To read our full disclosure, please go to: http://www.equities.com/disclaimer