Treasury Department Launches New Office To Oversee COVID-19 Relief and Recovery Programs
Kimberly Redmond Follow |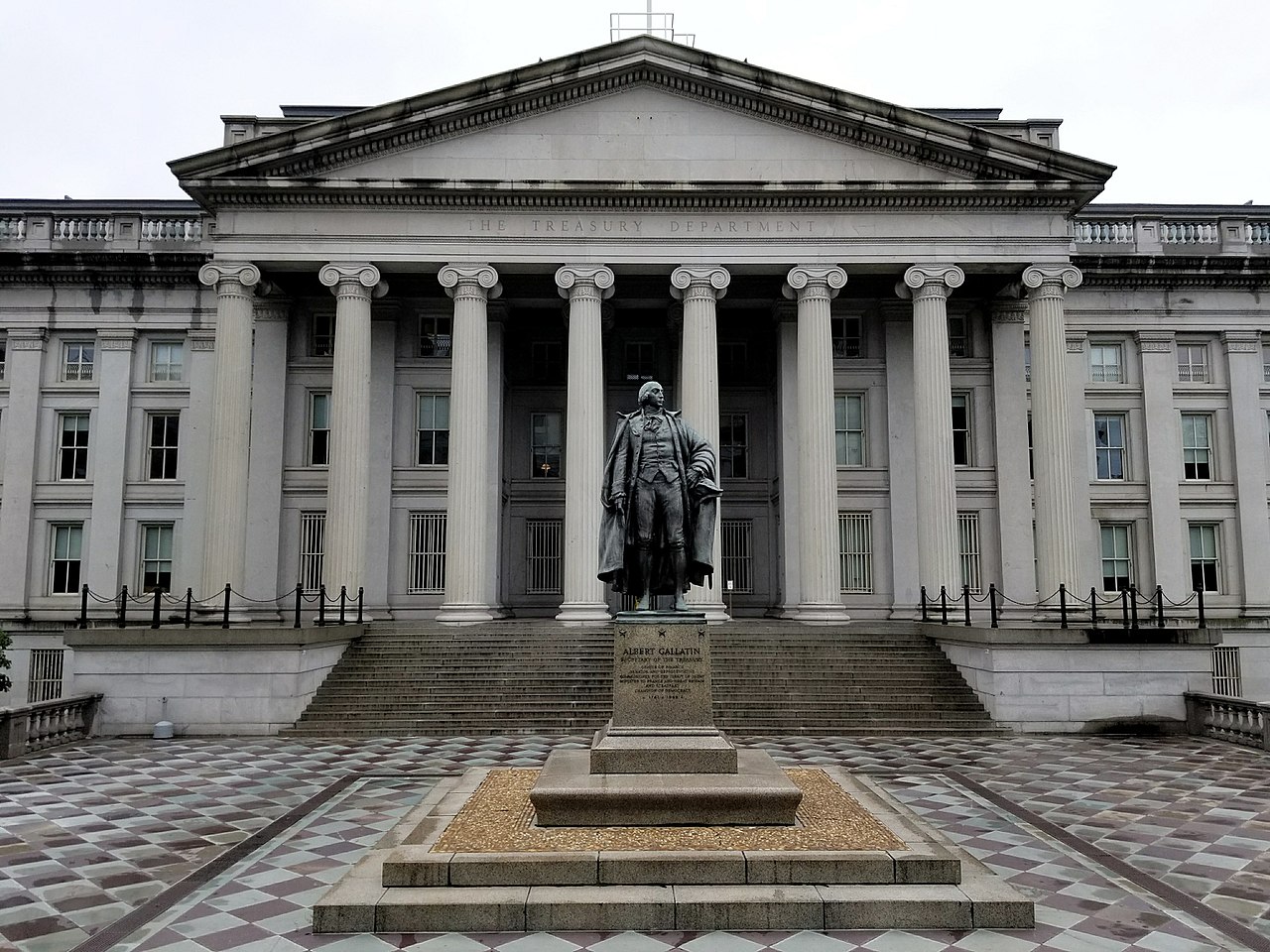 Image: US Treasury Building. Source: Sealy J, CC BY-SA 4.0, via Wikimedia Commons
The US Treasury Department announced Wednesday it is launching a new office to oversee federal COVID-19 relief and recovery programs, including the nearly $420 billion in aid approved through the American Rescue Plan.
The Office of Recovery Programs, officials said, will consolidate programs covered under President Joe Biden's $1.9 trillion stimulus package and those enacted under last year's CARES Act in an effort to improve efficiency and effectiveness.
It will oversee programs including:
Previously, programs were administered through "disparate offices across the Treasury Department," but officials said creating an umbrella office "will make it easier for communities, businesses and households to access relief."
According to CNBC, the Office of Recovery was created by the Biden administration following concerns about the oversight of the massive relief package and efficiency of payments, as well as whether or not adequate outreach was being made to underserved communities about available aid.
Deputy Treasury Secretary Wally Adeyemo said the Office of Recovery Programs "will help get relief distributed quickly and into the hands of those who need it most."
"Already we are getting individual payments out the door faster and in greater volume than ever before. We hope to continue this improved delivery, while also supporting outreach between Treasury and important stakeholders across the country," he said.
According to the US Treasury, the Internal Revenue Service will still manage direct payments and the expanded child tax credit.
Jacob Leibenluft, a counselor to Treasury Secretary Janet Yellen and former economic advisor in the Obama administration, will lead the new office and work with Gene Sperling, who is overseeing the White House's rollout of the $1.9 trillion aid package.
Leibenluft said the office would "work around the clock to engage with stakeholders, understand the needs in communities across the country and swiftly implement relief for those who need it most."
_____
Source: Equities News
Market Movers
Sponsored Financial Content