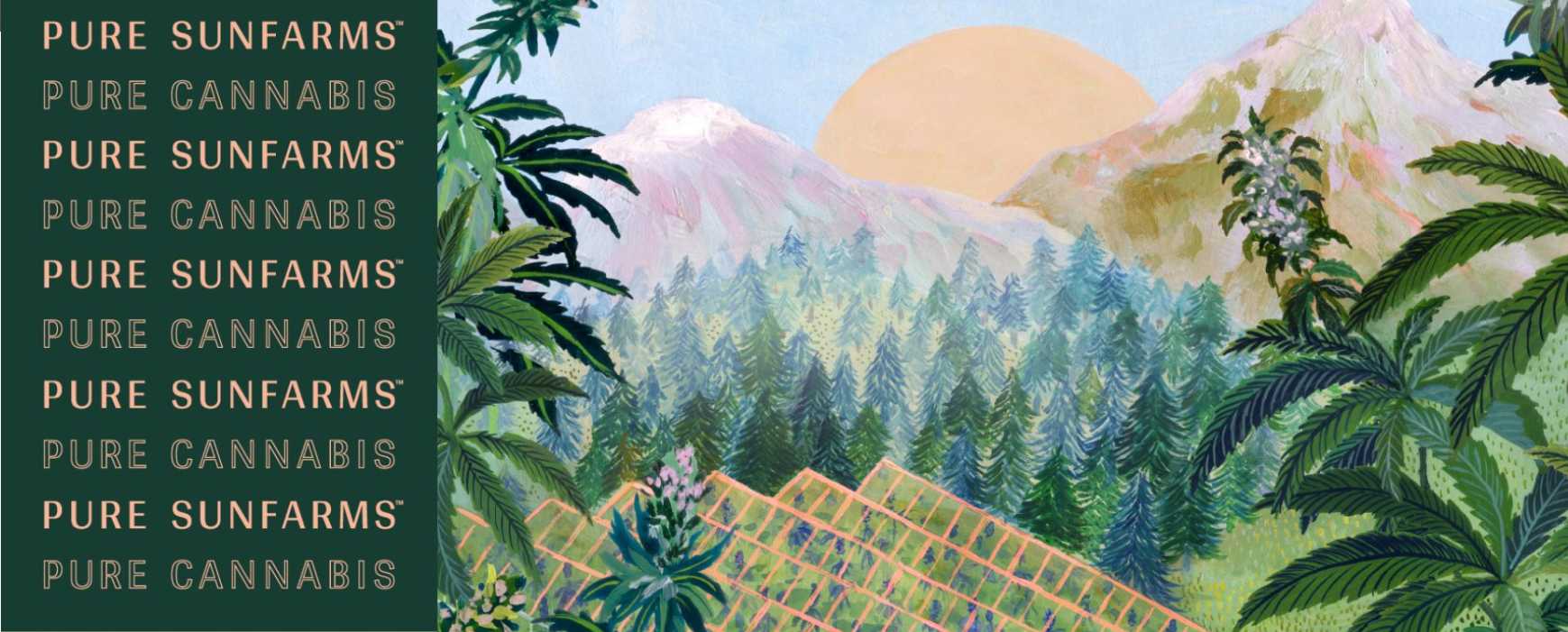 Source: Pure Sunfarms
I covered Village Farms International in October and went over how the company was once a commercial vegetable grower that converted into a cannabis grower thanks to a joint venture, Pure Sunfarms, with Emerald Health Therapeutics. Shortly after writing this article, the 50-50 JV started sour and Village Farms has now taken over a majority stake in Pure Sunfarms.
The JV went south after Emerald failed to make an equity payment to Village Farms on November 1st. So, under a shareholders' agreement, Village Farms increased its ownership position in Pure Sunfarms with the advance of an equity payment of $5.9 million.
The problems started when Emerald Health failed to pay Pure Sunfarms stipulated by the supply agreement. The supply agreement dictates Emerald must purchase 40% of Pure Sunfarm's cannabis production at a fixed price. If Emerald does not fulfill the purchase agreement, Pure Sunfarms sells the cannabis on the open market to other parties, and Emerald Health must pay the difference between the fixed price and the sale price to other parties.
So, here is what happened, according to Village Farms press release: "During the quarter ended Sept. 30, 2019, Emerald did not fulfill its purchase obligations and Pure Sunfarms sold the product on the open market to arm's length parties at prices lower than the fixed price in the supply agreement. As a result, under the terms of the supply agreement, Pure Sunfarms billed Emerald for the difference which amounted to approximately C$7.2 million. Last month, Emerald announced they do not agree that they have any liability with respect to these amounts."
This default, which Emerald Health disputes, was a perfect opportunity to pounce for Village Farms. Investors have been keen to invest in Pure Sunfarms through Village Farms versus Emerald Health, and the JV has made Village Farms relevant in a booming industry. So, to take a majority stake in a successful operation is a no-brainer.
Emerald Health, for their defense, said that Village Farms did not have the right to increase its ownership nor did they default.
"We were shocked to receive this notice," said Riaz Bandali, president and CEO of Emerald, in a news release. "We can't speculate on Village Farms' motivation for making this irresponsible and inaccurate claim, but we want to reassure investors that there has been no change in ownership of PSF (Pure Sunfarms). We are disappointed at the aggressive approach of Village Farms in this matter; however, we continue to believe that cooler heads will prevail. Until then we will assertively defend our rights on behalf of our shareholders in the face of these unwarranted actions by Village Farms."
Emerald Health is claiming that they have a right to decline cannabis product deliveries, and they despite the amount Pure Sunfarms billed them (CA$7.2 million) saying the amount is incorrect.
Well, according to the latest Villlage Farms press release, their equity increase has been accepted. The company states Emerald Health misunderstood the legal terms of the agreement, and their default on the supply payment enabled them to increase their equity position in Pure Sunfarms.
Emerald Health's stock has been taking a beating from this dispute over Pure Sunfarms. The company's US stock and its TSXV offerings have both lost about half their value. On the other hand, Village Farms' stock has rebounded from some woes in November, and with increased equity in Pure Sunfarms, they have even more upside than a month ago.