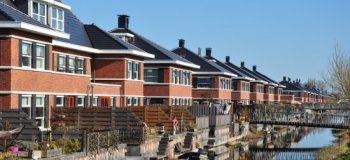 Many professional real estate developers are looking to gain access to a reliable source of capital, and, because of the nature of the real estate industry, they typically need it in a short amount of time. With traditional methods requiring a lot of paperwork, time, and hassle, new alternative lending opportunities are becoming more and more mainstream as developers continue to realize the many benefits this source of funding provide.
Online real estate investing platforms such as Patch of Land offer real estate developers to access a network of thousands of accredited investors already approved, vetted and ready to get involved in peer-to-peer lending to fund real estate projects all across the nation! They are able to help professional developers fund projects they believe in, while helping to grow their business and, on the investor side, they give real estate investors an opportunity to diversify their portfolios with short-term investment opportunities that boast lucrative returns. It's a win-win for all parties!
While many professional real estate developers have the skills and experience to complete their projects, they may not have access to the capital. A developer who completes two to five projects a year could potentially do twice as much if they had the financial means to do so. Traditional banks have strict requirements and regulations, particularly after the housing collapse, which may prohibit the developer from borrowing more funds until one of the current projects have finished. Similarly, the time it can take to get approved and funded could cause a missed opportunity! This is where the marriage between online real estate investing and alternative lending really shines.
Time is Money …
The real estate industry requires timeliness, and with a lot of traditional lending methods, time is not always on our side. Plus, if you're using a hard money lender, there's always the risk that the lender you're working with today may not be here tomorrow! What will happen to those future development projects you have lined up? Developers need a reliable source of funding so they can quickly make decisions about available opportunities and projects.
Hard money lenders also tend to be very fragmented and hyper-local to a specific market that they have locked down. This means that if a project is outside their market, they may not approve it, or conversely, if it is, they are given too much power and control. Unfortunately, this can lead to predatory lending tactics or back room deals that only certain developers with the right connections can benefit from.
A Simple Solution
Online real estate investment platforms such as Patch of Land exist to bridge the gap between the offerings of banks and hard money lenders. They're able to provide real estate developers with prefunded real estate loans that can be approved and funded within days. Furthermore, they perform their own due diligence to vet the parties involved to ensure projects are funded as quickly and effortlessly as possible, while protecting the interests of investors.
It's not just developers that are winning. With the dawn of alternative financing and peer-to-peer lending platforms, real estate investors are also reaping the benefits. Investors are able to diversify their portfolio with short-term investments that can generate average yields of 12-13%. With minimum investments as low as $5,000, investors can dip into many different projects all at the same time, where traditionally they may have only been able to invest in one large project. This also allows them access to projects all across the nation, something that wasn't widely available before the introduction of internet-based alternative lending opportunities. Another reason investors prefer to use alternative lending platforms is because they are able to start earning interest as soon as their funds clear escrow!
Alternative lending does so much for borrowers and investors, but it also does a lot of social good - something we all need more of! Many of the projects funded by Patch of Landand other platforms are community-focused rehab projects that target areas, neighborhoods or buildings that have been abandoned or need restoration and attention. In addition to benefiting financially, investors can watch how their surrounding neighborhood becomes revitalized thanks to their lending efforts.
Whether you're a potential investor or borrower, consider exploring the use of alternative lending through real estate crowdfunding. It really is a win-win for all parties involved, while being able to contribute to social good within communities all across the nation! It's a wide-reaching ripple effect and is started with just one drop! How will you get involved?
Jason Fritton, CEO and Co-Founder, Patch of Land
Jason leads operations, ensuring that the Company's due diligence practices and client services are best in class. Jason has been involved with crowdfunding legislation since the beginning and worked with Congressmen to lobby for the crowdfunding exemptions that were written into the 2012 JOBS Act.
DISCLOSURE: The views and opinions expressed in this article are those of the authors, and do not represent the views of equities.com. Readers should not consider statements made by the author as formal recommendations and should consult their financial advisor before making any investment decisions. To read our full disclosure, please go to: http://www.equities.com/disclaimer