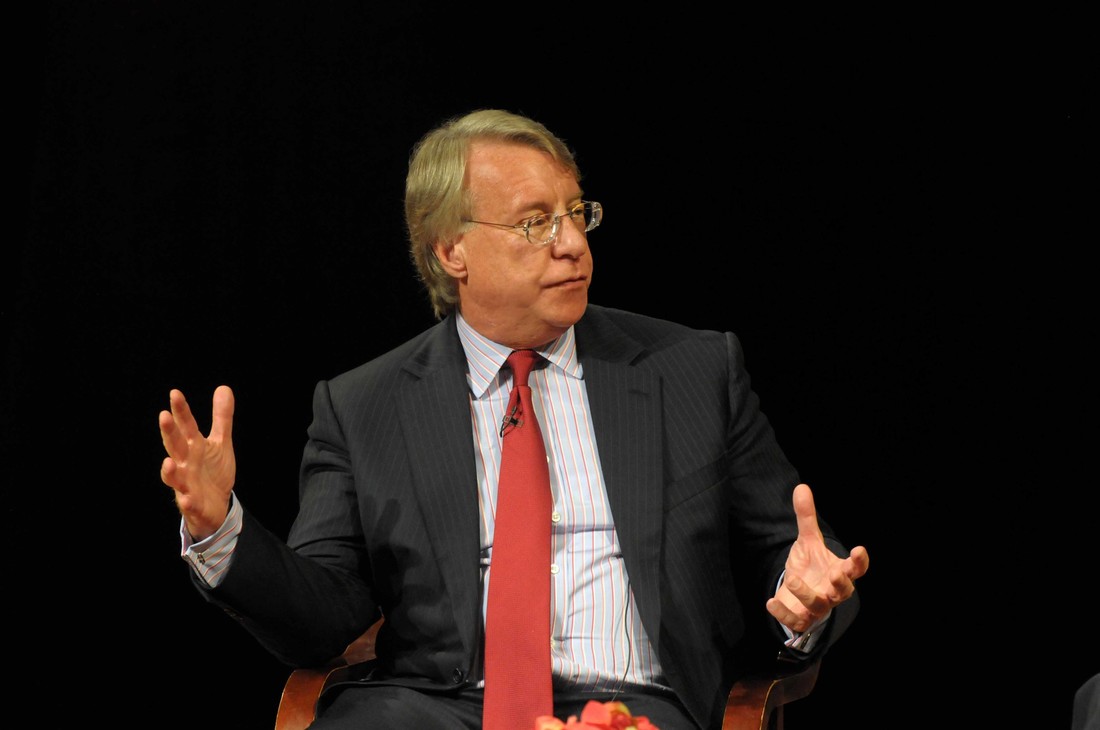 Image: Jim Chanos. Source: Asia Society, CC BY-NC-ND 2.0, via Flickr
Short sellers may not be the most popular market participants, but they serve a critical role in the stock market. No CEO or founder appreciates a short seller, and the world's wealthiest man once expressed his disgust for short selling in a tweet. In January 2021, Elon Musk wrote that shorting is a scam:
u can't sell houses u don't own
u can't sell cars u don't own
but
u *can* sell stock u don't own!?
this is bs – shorting is a scam
legal only for vestigial reasons

— Elon Musk (@elonmusk) January 28, 2021
Musk made no secret of his opinion of those shorting Tesla ( TSLA ) shares. In January 2021, the high in TSLA was $900.40 per share after rising from a low of $70.10 in March 2020. TSLA reached an all-time high of $1,243.49 in November 2021 and was over the $1,010 level at the end of last week. Short sellers did not do well on the EV maker, and Musk had the last laugh.
Meanwhile, many short sellers do their homework and sell stocks they find to be at unsustainable prices given the current and projected future revenue and earnings levels. Management or accounting issues can also lead to a wave of short selling. In many ways, short sellers pounce on opportunities created by what former Fed Chairman Alan Greenspan once called "irrational exuberance," or excessive speculation.
The media gives short sellers a platform where some of the leading short sellers make their case about what they believe is an overvalued stock.
Jim Chanos is a successful short seller. The collapse of Enron made him rich.
Jim Chanos is the founder of Kynikos Associates, an investment adviser that focuses on short selling.
Kynikos is Greek for dog-like. In ancient times, cynics were called dogs.
Mr. Chanos made a fortune when he predicted the fall of Enron before it filed for bankruptcy in 2001, pocketing over $500 million profit on his short position.
Mr. Chanos took advantage of exuberance in DraftKings (DKNG) over the past few months:
In December 2021, Mr. Chanos revealed a substantial short position in DraftKings ( DKNG ).
He said: "DKNG has a valuation right now of 30 times runway revenue. You can believe in sports betting…but this business model is flawed."
Mr. Chanos suggested that DKNG could quadruple its revenues without increasing costs and still lose $200 million each quarter, saying, "That is completely and totally insane."
DKNG shares dropped from a high of $74.38 in March 2021 to a low of $14.97 on March 15. On March 18, Jim Chanos was still bearish, saying, "things are getting worse there, not better."
DKNG was at the $18.20 level on Friday, March 25.
His new target is Coinbase (COIN):
His most recent favorite short position is in Coinbase ( COIN

), the cryptocurrency exchange.
On March 18, Jim Chanos said, "Coinbase is what we would call a bubble stock."
He pointed out that "Coinbase will probably not be profitable this year," and increasing competition in the crypto industry means the company would have to cut its fees.
COIN shares declined from $429.54 on its listing day on April 14, 2021, to a low of $150.12 on March 15, 2022.
COIN closed at the $186.71 level on March 25.
Short sellers take risk. Tesla was no fun for the short-seller:
Jim Chanos has had incredible success shorting shares of companies.
He has a keen eye for over-valued publicly traded companies and speculative froth.
Like all successful market operators, Jim Chanos takes his share of lumps.
In December 2020, he threw in the towel on a painful short position in TSLA shares, telling Elon Musk, "Job well done."
In December 2020, TSLA shares rose to a high of $718.72 per share.
Mr. Chanos's longevity is a function of his discipline. He stopped shorting TSLA in late 2020. The stock rose to a high of $1,243.49 in November 2021.
Short sellers like Jim Chanos and others perform a service as they ignore speculative froth and identify overpriced stocks. Like all investors and traders, however, they are not perfect. Discipline and strict attention to risk and reward separate the winners like Mr. Chanos from the losers. Shorting stocks can be hazardous, but the rewards can be substantial for those that locate mispriced assets.
Thanks for reading, and stay tuned for the next edition of the Tradier Rundown!
Click here to learn more about Tradier.
Click here to learn more about Tradier Crypto, expected to launch toward the end of Q2 2022.
_____
Equities News Contributor: Tradier Inc./a>