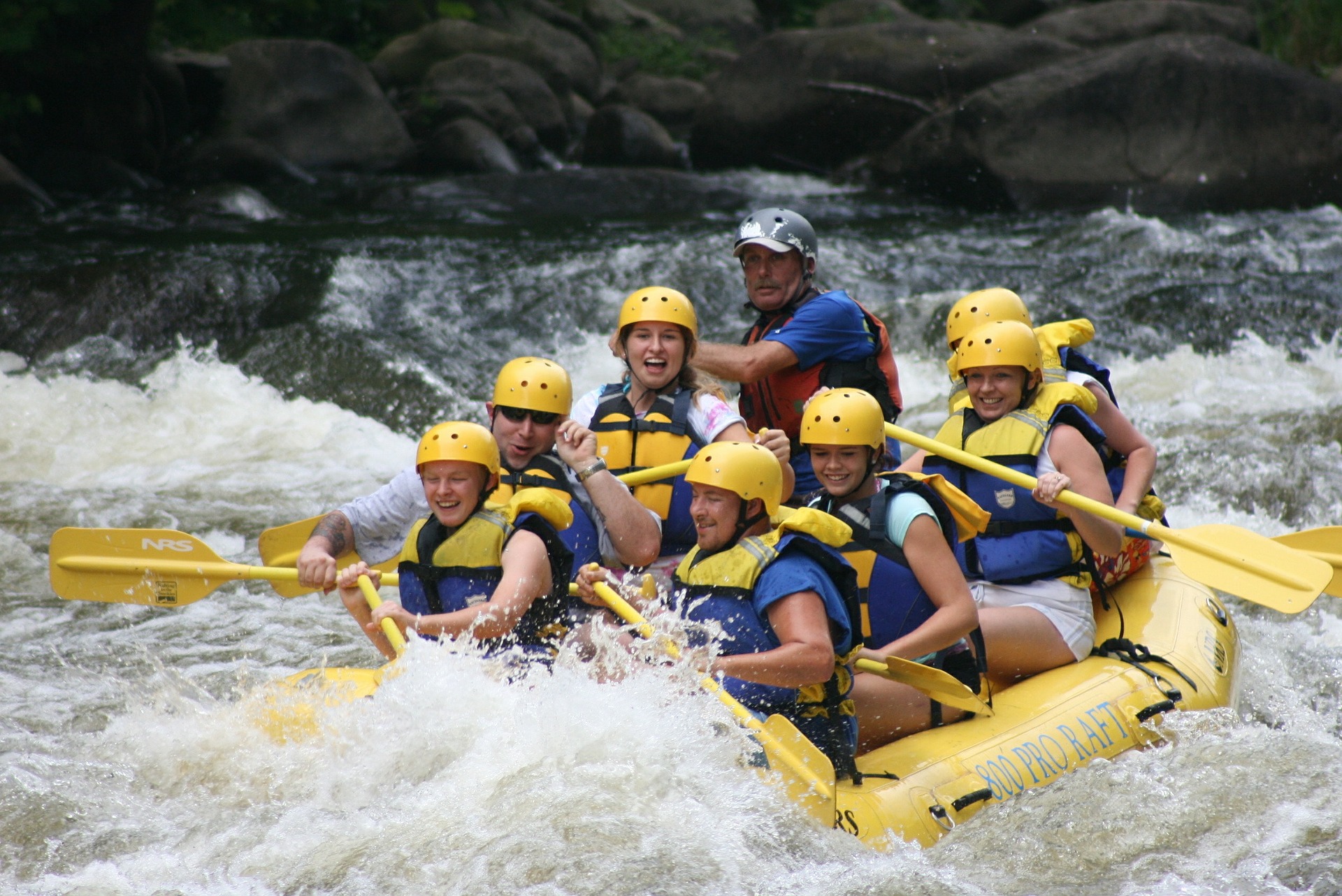 Pixabay, Keith Allan Moore
Written by: Raymond James
Explore experiential gift options to create meaningful memories for your loved ones.
If you've ever been asked for a gift idea and thought, "I don't need more things in my life, I need more life in my life," you're not alone. Luckily, gift-giving has evolved with the times, allowing for creative experiences to excite just about anyone on your list.
Americans spent a staggering $301 billion in 2018 on electronics, books, jewelry and other baubles thanks in part to the convenience of online shopping. Even after adjusting for inflation, that's 39% more than what was spent on the same items in 2008, according to the Bureau of Economic Analysis, despite the fact that the population increased only 8% during that period.
Acting like crafty secret Santas, companies such as Tinggly and Cloud 9 Living have created gifts that curb the materialism: experience vouchers that are open-ended and let you choose your own adventure. Tinggly's gift boxes allow recipients five years to make reservations for hundreds of outings around the world, while Cloud 9 Living offers a robust catalog of experiences in the U.S. They are part of the burgeoning experience economy, which has seen spending grow 1.5 times faster than overall personal consumption spending in recent years, according to a 2017 McKinsey & Co. report.
Major players in the industry have taken note. Airbnb now offers experiential gifts that range from perfecting your paella technique in Spain to shopping with a fashion pro in Italy.
Tired of giving gift cards or cash to those oh-so-picky folks on your shopping list? Here are some factors to consider as you search for experiential gifts for your loved ones.
Choose something they'll find meaningful
The best gifts reflect something you know about the recipient. Experiences "tend to become more meaningful parts of one's identity," a Cornell study found. Think back to the best vacation you've been on – doesn't it bring up fantastic memories? Whether it's wine tasting in Tuscany for the connoisseur or snorkeling the Great Barrier Reef for the nature buff, appeal to the interests of your loved ones for gifts that create lasting memories.
Make memories together
Pick something you can do together and create a shared memory. "The reason experiential gifts are more socially connecting is that they tend to be more emotionally evocative … like the fear and awe of a safari adventure," Cindy Chan said of her findings, published in the Journal of Consumer Research.
Select gifts beyond compare
Remember the necktie you received four years ago from Aunt Sally? If the answer is no, it's time to start thinking of gift ideas that are exciting and not-so-easy to compare. An experience is less likely to come up short – and more likely to stand out in a good way. It's easy to leave an old necktie tucked away in a drawer, but it's much harder to forget seeing the Northern Lights in Iceland.
Plan ahead
A study from The Journal of Psychological Science has shown that waiting for an experience can increase happiness because it encourages us to imagine the possibilities – and scheduling months in advance allows leeway for tight schedules and allocation of vacation time.
Unwrap an experience
This tip is especially relevant for children. For example, if you get a child a membership to the aquarium, wrap it with an item from the gift shop so it's in line with what a child expects. This gift is a win-win: you support a local community institution and give a valuable, physical gift.
From concerts to cooking classes, experiences strengthen our ties with the people we love and can help create a more meaningful holiday season. Chances are the next time gift-giving season comes around, you'll still be enjoying the memories.
Sources: theatlantic.com; utoronto.ca; McKinsey & Co. "Cashing in on the U.S. Experience Economy" report; airbnb.com/s/experiences; Journal of Consumer Research; Journal of Psychological Science
_____
Equities Contributor: IRIS.xyz
Source: Equities News