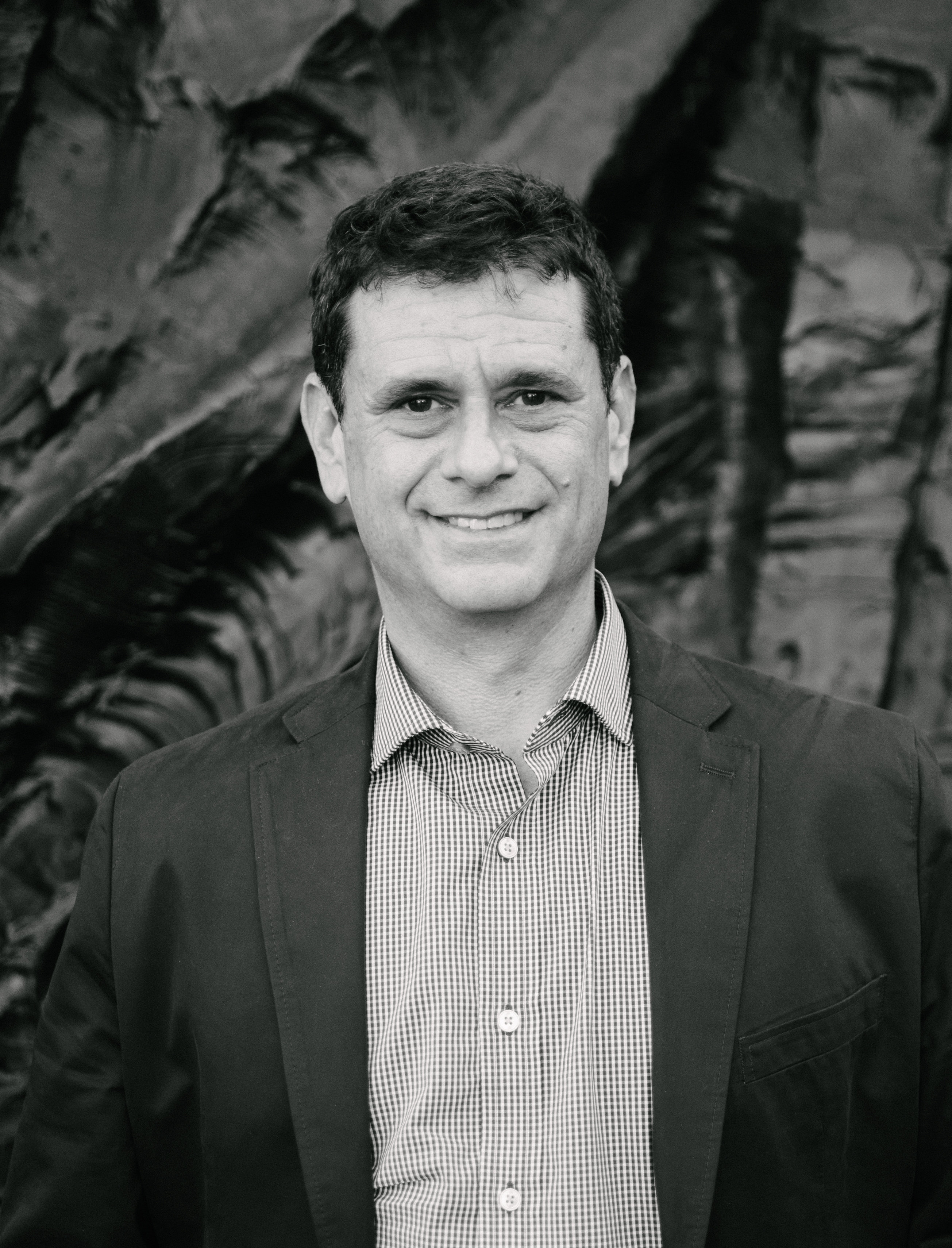 For the cannabis market, one of the fastest-growing and most promising markets is the infused products category. These companies are creating innovative ways through technology and ingenuity for consumers to access cannabis. As this market continues to mature and the consumer base expands in parallel with the legalization movement, this group—perhaps more than any other in the cannabis sector—has the most promise to produce the household names of tomorrow.

But how do you build an empire from scratch? As part of The Future of Cannabis program, Equities.com spoke with Steve Berg, Chief Financial Officer of O.penVAPE, a maker of sleek vaporizer pens, infused with premium cannabis oil. Berg has over 20 years of experience on Wall Street, formerly a Managing Director at Wells Fargo Bank's capital markets group, and has also worked at UBS and Banque Paribas in New York. In this interview, he discusses what it takes to build a dominant brand in a growing industry, addressing consumer safety issues as a fast-growing company, and whether the cannabis industry is ready to go mainstream.
EQ: Can you tell us a little bit about the history of O.penVAPE and what the company was hoping to accomplish when it was first established?
Berg: O.penVAPE is a company that is focused on cannabis oil products, which is the fastest-growing segment in the cannabis industry. The company was co-founded by two groups in Colorado that each had dispensaries and grow operations, and had the early insight that the cannabis oil was going to be key to the industry's future. In addition to developing a great product in the O.penVAPE, which is a portable vaporizer used in conjunction with cartridges filled with cannabis oil, they had strong notions about marketing and branding.
This was back to 2012 when you didn't see a lot of really professional treatment of marketing and branding in the space. Those two things they really got right. A great product and great marketing and branding has really been responsible for much of the success that we've seen in our company.
EQ: The culture around cannabis, particularly those in the legalized states, has become very different from what's been traditionally portrayed in the mainstream. The amount of technological innovation and lifestyles trends is much more modern than most people realize. How far has this industry come in just the last several years?
Berg: The industry has come a long way. In fact, if you were to visit our Denver offices at O.penVAPE, you'd find an office environment that would look a lot like Google, or what you traditionally see in a successful startup. The technology and professionalism are really hallmarks of our business, and for those that really haven't investigated the cannabis space, they might be surprised to see just how professional the industry is and how much technology is playing a role in both production processes and product offerings to consumers.
EQ: Can you kind of give us some examples of what you're talking about?
Berg: In terms of the production process itself, it's really the marriage of new technologies with an ancient plant that was used for medicinal and other purposes. In order to create cannabis oil in the way that we do, it involves some pretty expensive lab equipment and some highly trained scientific-level personnel that go into creating oil that is of the highest quality and purity, and really achieve the desirability for consumers. So that's what you're seeing at the production level.
In the office environment, look, it's a cannabis company, but we employ all the conventional technologies that you would expect of a modern business.
EQ: The cannabis industry is very much a growth market with no dominant players. What does it take to become the household name as this industry continues to mature?
Berg: It takes great products and great brands. That really is the essence of it. If you get that right, cannabis is going mainstream. If you bring to market great brands and great products you will achieve becoming a household name.
EQ: One of the key concerns around wider use of cannabis is consumer safety, proper consumption levels, transparency, etc. What steps is the industry, and O.penVape especially, taking to address those concerns?
Berg: Well, providing consumers with meaningful and accurate information on the products that they're buying is one key. Another key is the level of best practices being employed in the actual production process. At O.penVAPE, we're really very passionate about both aspects, about using the highest quality production processes and high-quality personnel in the creation of our products. Also, very importantly, paying a lot of attention to packaging and labeling so that consumers know exactly what they're getting and can use those products in the safest possible manner.
EQ: The most significant catalyst for this industry is the expansion of legalization state-to-state. Do you feel momentum is picking up with each new state legalizing cannabis?
Berg: Well, legalization momentum is certainly strong and set to continue and that's not just limited to the United States. Legalization trends are following what we've established in the United States and we can look to countries such as Canada, some European countries, some countries in South America, some countries in the Caribbean that either have already legalized cannabis in some form, or have initiatives in place. So the momentum is clearly strong. It's set to continue and we will see that continue to unfold in the months and years ahead.
EQ: So, as a company looking to be at the forefront of this expansion, every state obviously has their own specific rules, specific markets, specific culture. How do you handle that? You can't necessarily take one model apply it identically to another state because there's a lot of differences to factor in. How do you consider that when deciding where to expand?
Berg: O.penVAPE currently operates in 10 legal cannabis state markets. No other company that I'm aware of operates in as many. So a key to our expansion strategy is to be able to understand the unique regulatory regime and requirement in every jurisdiction that we operate in. So, a big focus of ours operationally is to become experts in every state market, what the requirements are at the local level, and to adhere our production processes to the extent needed, and certainly our packaging labeling. That's one of the most important levels of unique requirements of every state that we focus in on to make sure that we're always compliant with every state that we operate in, and again, helps define our success and ability to expand.
EQ: On the flipside, arguably the toughest challenge is legalization on the federal level. How has that impacted the industry's growth and the ability to meet market demand?
Berg: Well, onerous tax treatment of cannabis companies and significant constraints on the banking system are really at the top of the list of challenges that are posed by the current federal stance on cannabis. I would also add that this stance is shifting and many wonder when the day of federal legalization will come. It's a very interesting question, but it's also important to understand that federal legalization is not really a light-switch event. It doesn't happen instantaneously, rather it's a series of steps that occur that eventually open up to true federal legalization, and we have already seen some of those steps occur. One example of that is the Cole Memorandum, basically establishing that the Justice Department would not intervene in states that have strong regulatory systems where companies are compliant with those systems.
EQ: You yourself have an extensive background in the finance industry with over two decades of experience in investment banking, capital markets and venture finance. So you're very familiar with investment banking in various sectors. How does the cannabis sector differ from other early growth markets that you've either observed or have operated in of through your experience?
Berg: Interestingly, there are more similarities than there are differences, but there certainly are differences. One of the differences I would cite is the passion among many entrepreneurs about the importance of the plant to society and the belief that, really, there should be safe access by citizens and by medical patients to the plant. So we certainly see entrepreneurs in the space driven by profit, but equally, we also see a lot of motivation coming from just bringing about social change and allowing cannabis to find its rightful place in society.
EQ: Obviously, the people who are familiar with cannabis and that use cannabis are very excited for legalization and the ability to access different products. But how do you expand that to people who don't currently use cannabis? One of the ways an industry grows obviously is to increase their market to new customers. How do you reach potential customers that don't currently use cannabis?
Berg: Well, one way is to provide them with a format for ingesting cannabis that they find to be accessible. Of course, historically, cannabis was typically ingested by way of smoking, and there are more and more people that are interested in accessing the benefits of cannabis without having to adopt a smoking habit. That's another key trend that O.penVAPE has really tapped into and has defined a lot of our success. Our signature product, the O.penVAPE is a portable vaporizer, using conjunction with cannabis oil and many, many more people are willing to try cannabis in that format than ever would be willing to smoke a joint or fire up a bong, so to speak.
EQ: A major concern from those that oppose legalization is the fear that kids will gain access to it. What are some steps that you've taken to ensure that only the people who are allowed to get it do get it?
Berg: Right. Well, in every jurisdiction where we operate, we are completely compliant with the laws that are required in those jurisdictions and part of that is only dispensing the product through licensed dispensaries or retail stores that have to carefully check IDs of those buying the product. In addition to limiting ourselves only to those licensed distributors, as mentioned earlier, we also go out of our way to provide informative labeling on our package so people know exactly what they're getting, number one. And number two, that our packaging adheres to all the child-resistance and tamper-proof requirements that some states require and other states won't require, but we always look to make sure that our products are offered in those formats to ensure maximum safety.
EQ: Great. Steve, I really appreciate your time and the insights that you are able to share with us. Any closing comments or final takeaways you want to share with our readers?
Berg: I think it's important to understand that cannabis really is going mainstream. If you look at the polls, it shows that a majority of Americans support the legalization of cannabis and it's really not something to be afraid of. It's really something to understand and that this is both a business and a movement, and both of those elements are really driving what we do here at O.penVAPE.
You can read more from our special program The Future of Cannabis here. To find out why Equities.com and Viridian Capital Advisors launched this program, be sure to read What is The Future of Cannabis? This program was made possible by the support of our sponsors. Click here for a full list of our sponsors.

DISCLOSURE: The views and opinions expressed in this article are those of the authors, and do not represent the views of equities.com. Readers should not consider statements made by the author as formal recommendations and should consult their financial advisor before making any investment decisions. To read our full disclosure, please go to: http://www.equities.com/disclaimer