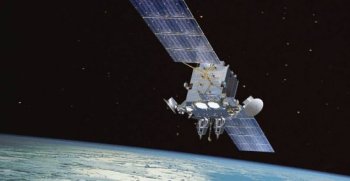 NTG Clarity Networks Inc. ($TSXV:NCI) is a global provider of telecom and IT infrastructure. The company is based in Canada and has operations in the United States, the Middle East and North Africa. NTG Clarity has seen explosive growth in recent years, tripling its top-line since 2012. The solid top line growth is largely due to NTG acquiring contracts with new customers, broadening contracts with existing customers, and their geographic expansion. I believe NTG presents a compelling investment due to:
Investing in geographical expansion that will drive double digit top line growth rate

Mitigating concentration risk – currently the company's biggest concern

Trading at less than 5x annualized 2015 P/E
Increasingly More Equitable Product Mix
NTG Clarity's network, telecom, and IT business is built around two main offerings: software products, and professional services.
Software Products
NTG's core product is NTS, an on-premise Operations Support System (OSS)/Business Support System (BSS) solution. Targeting large utility companies, telecom service providers, and the oil/resource industry, NTS provides a cost-effective solution for companies looking to improve their network and service infrastructure. Given that nearly half of the BSS/OSS market is controlled by big players like IBM and Oracle, NTG is smart to focus its NTS product on markets where the large players do not have a significant advantage (the Middle East and North Africa).
NTG has also recognized that software products have consistently yielded stronger margins than their other revenue streams (60% compared to the 35% gross margins that professional services yield). As a result, the company has focused on having a more equitable revenue mix. In Q1 2015, software products made up 47% of total revenues, compared to 21% in fiscal 2014. This shift has been a driver behind NTG's improving operating income and will continue to be a tailwind to margins as the company expects the split to be 50/50 moving forward.
Figure 1: NTG Core Product NTS Offers Complete Backend IT Infrastructure
Professional Services
In addition to NTS, NTG Clarity offers professional consulting services. These services assist customers with the integration of NTS and provide quality insights that eliminate the customer's need for in-house engineers.
While the obvious costs associated with professional services yield relatively low margins, they remain an important revenue stream for the company, due to their recurring nature. NTS may be the key driver behind NTG's top line, however, professional services provide a necessary and reliable source of recurring revenue.
Q1 2015 Sets the Pace for Record Annual Sales
Figure 2: Upward Revenue Trajectory & Annualized EPS of $0.08
NTG Clarity continued its impressive sales growth, posting Q1 2015 revenues of $5M (up 71% from the same period in 2014). Keep in mind, Q1 is typically the company's weakest quarter due to timing of new contracts, so posting a run rate of $20M on their weakest quarter indicates that 2015 will probably exceed management's revenue guidance of $20M. The company's focus on improving margins along with strong top-line performance is also expected to have a positive effect on earnings with a target 20% EBIDTA margin. Annualized, Q1 EPS (above right) is projected at $0.08 which would yield over 150% of YoY growth.
International Expansion & the Cost of Diversification
Figure 3: Cash Flows Recovering After Expansion Efforts
---
---
NTG's geographic expansion into Qatar and Kuwait is the reason for negative FCF in 2014. As the company integrates its investment, CAPEX will continue declining and the company will have more free cash to fund short-term sales efforts and potential future growth strategies. Investing in these high ROI activities will create meaningful shareholder value in the medium term due to the added top line growth and greater client diversity.
This strategic move into new territories will support the company's long term goals of diversifying the client base, which is currently a concern for investors. While NTG does depend on a few large customers (in 2014, 74% of revenue was from one source), the company is broadening its client mix (in Q1 2015, it was reported that a lesser amount, 61% of revenue came from one source). Another sign of improvement is the 15% of total revenue that new markets generated in 2014. This is a huge step in the right direction for the company, seeing how as recently as 2013, they relied on Saudi Arabia to drive 89% of their top-line. This additional stream of revenue developed primarily as a result of new customers in Oman, but also due to the new offices in Qatar and Kuwait. While these new offices have yet to be fully integrated as part of NTG's global operations, ongoing sales efforts are beginning to produce top-line effects as seen with the new contract wins (examples here and here).
Cheap Valuation Offers Investors Downside Protection & High Risk/Reward Ratio
Figure 4: NTG Trades at More Than 50% Discount to Peers
NTG Clarity is currently trading at 0.81x revenue and 4.38x EBITDA, well below industry comparables of 1.94x and 16.36x. Investors may be skeptical of a company that has a concentrated customer base with the majority of its operations in the Middle East and North Africa; however management is in the process of diversifying these revenue sources (explained above).
Despite the turmoil that occurred in Egypt recently, Q1 2015 revenues remained strong in the country by growing 24% over Q1 2014. Therefore, NTG's operations have proven to avoid the political unrest and instability typically associated with the regions where they conduct business.
Figure 5: NTG's Double Digit Top Line Growth Rate Expected to Continue
NTG expects 2015 revenue of $20M, a figure that is conservative given the reported Q1 top line results. Q1 2015 revenues came in at $5M (or an annual run rate of $20M). As explained above though, Q1 has historically been the weakest quarter for NTG due to the timing of new contracts. As a result, expect annual revenues in the $22M range (above), a growth of 40% YoY. With EBITDA margins expected to be around 20%, 2015 should be yet another profitable year for NTG.
Figure 6: With an EV of $42M, NTG Fair Value/Share is $1.13, Upside of 200%
As shown in Figure 5, NTG's 2015 EBITDA is projected to be ~$4.2M. An average EV/EBITDA of 10x would result in an enterprise value of $42M or approximately $1.13/share. The company's stock currently trades in the high $0.30, thereby presenting investors with upside of 200%.
The company itself has indirectly implied that its shares could be misunderstood by the market by:
1. Share Buyback Program
In November 2014, NTG announced a 1M share buybackauthorization, a rare move in the small cap space. In Q1 2015, the company repurchased 140,500 shares, leaving 859,500 shares still available. As long as the company trades at these depressed levels, I expect the buyback to continue, which will be accretive to the bottom line.
2. Funding By Using Debt Rather Than Equity
NTG has preferred to fund itself through debt rather than issue equity, given shares are trading below what the perceived fair value is. Small cap companies generally avoid debt given the financial rigidity involved and their inability to manage debt repayments. NTG's profitable and cash flow generating business, however, can manage these payments. Also, the interest rate NTG pays on its debt is bank prime (3%) + 1.85%, which is relatively low confirming the company's stable business.
NTG is one of the most compelling value plays in the small cap space. The company's growth- likely 30-40%- is expected to continue due to expansion efforts while their lean operating model will be further magnified by favorable revenue mix and accretive share buyback plans. Diversification risk remains a dark cloud over the company; however, management has addressed the issue and is in the process of mitigating it. Considering the low trading multiples NTG trades at, investors are given great downside protection while being exposed to 200% upside.
DISCLOSURE: The views and opinions expressed in this article are those of the authors, and do not represent the views of equities.com. Readers should not consider statements made by the author as formal recommendations and should consult their financial advisor before making any investment decisions. To read our full disclosure, please go to: http://www.equities.com/disclaimer