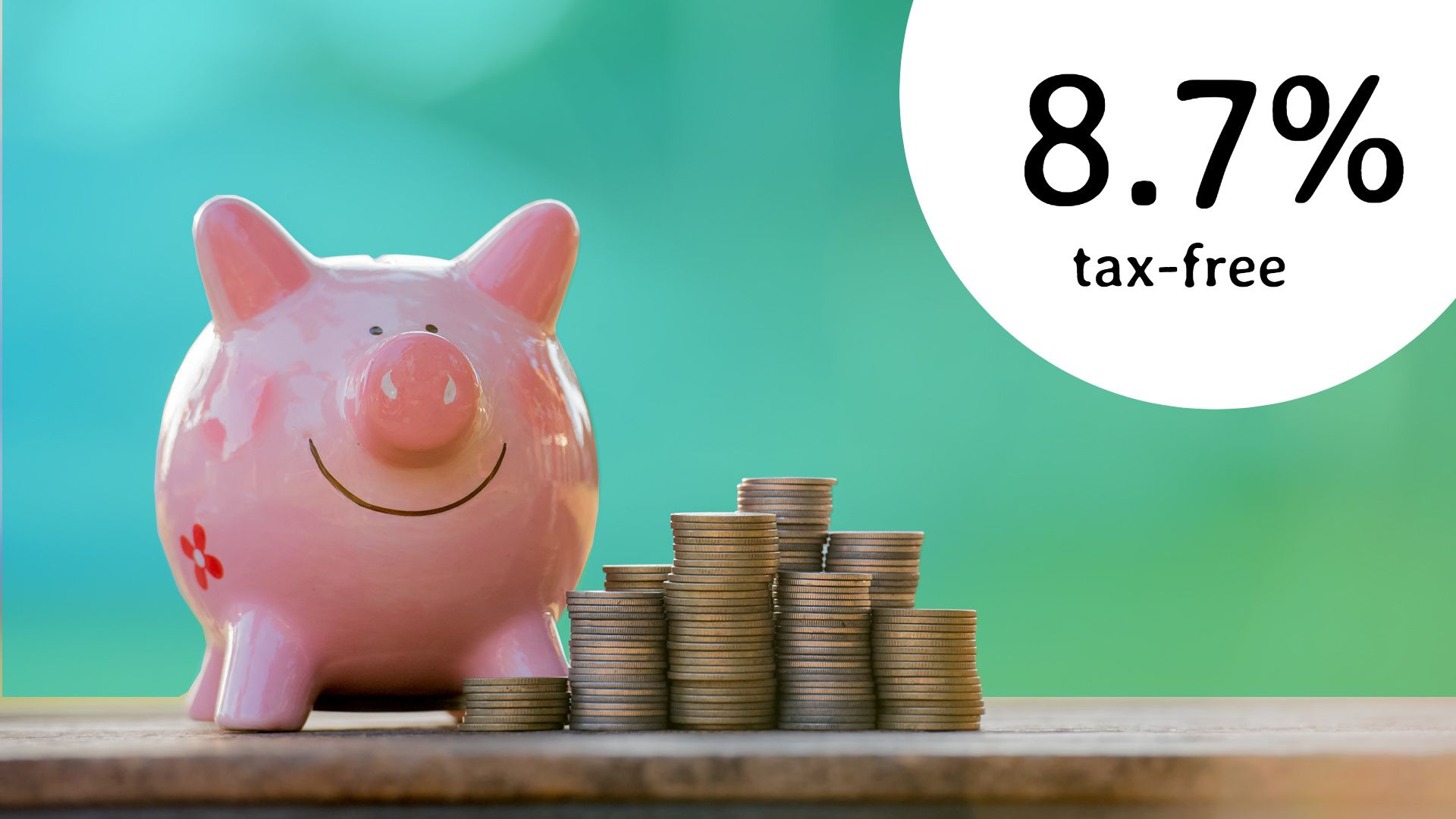 The Bank of England's Monetary Policy Committee (MPC) recently raised the UK base rate from 0.25% to 0.75% percentage points, which analysts say is good news for savers.The Committee voted unanimously, and announced the increase on Thursday 2nd August, prompting many investors to evaluate what it means for their investments.
For savers, the rate increase is generally good news as it is likely to push best-buy rates up on both savings accounts and individual savings accounts – popularly known at ISAs. This means savers could earn more, especially if they choose to ditch and switch to a higher interest rate ISA, such as stock and shares, fixed-rate or an innovative finance ISA (IFISA).
What is an ISA?
An ISA is a tax-free savings or investment account, which is similar to an ordinary savings account.The main difference is that the interest earned on other savings accounts is tax-payable, whereas the all the interest earned on an ISA is free from tax.In the current tax-year, UK savers can invest up to £20,000 in a tax ISA account.
Each financial year the UK government sets an ISA allowance, which is the maximum each individual saver can save within the tax-free wrapper from April to April.The total ISA allowance can be made up of a single lump sum investment of £20,000, or it could be split into several different types of ISAs.
Different types of ISAs
There are nearly ten different types of ISAs offered by banks, insurers, asset managers, building societies and National Savings and Investments (NS&I) in the UK, with the most popular being cash ISA, stocks and shares ISA and innovative finance ISA.
For some time, cash ISAs have struggled to remain attractive to savers; given plummeting interest rates and rising inflation, cash ISA deposits fell by 33% in 2016/17 compared to the previous tax year.Even with the recent interest rate increase, it is highly likely that more savers will be looking to switch to higher yielding ISAs like stocks and shares and IFISAs which can earn interest of 8.7% or over.As a result, ISA comparison sites are mushrooming, arguably indicating a favourable climate for investing in an ISA.
Higher interest ISAs
Stocks and Shares ISA, allows you to invest in shares or bonds from varies providers including companies and government, pooled into one investment, within a tax-free wrapper.Stocks and shares ISAs are typically managed on an online platform by brokers or fund management groups and can be easily accessed via price comparison sites like money supermarket or specialised ISA comparison sites like QuickISA.In some instances, investors in stocks and shares ISAs may be able to hold some of their allowance as cash within the stock and shares ISA.However, savers are generally free to open separate accounts if they prefer.
Placing investments within the ISA wrapper offers, three key advantages:
Zero tax on profits – you retain all capital gains
Zero tax on interest earned on bonds
Zero tax on dividend income
Nevertheless, there is always a risk associated with investing, and stocks and shares ISAs are no different, as your investment can go up or as well as down.
Innovative Finance ISAs, first introduced by the UK Government in April 2016, have been slow to gain traction; partly because there is a general lack of public awareness of them, and possibly that they are higher risk.Another reason may be do with the fact that initially none of the major peer-to-peer lenders offered them, as they needed to be regulated by the UK Financial Conduct Authority (FCA).Today, there are over 30 FCA regulated platforms that match investors with customers and businesses.Yet the general awareness still remains relatively low.
Recent data from the alternative finance industry news website AltFi, some IFISAs can earn up 16% tax-free interest on business, property or asset-backed investments – which is a substantially higher rate of return.The key objective of the IFISA is to allow individuals to use some or all of their annual ISA allowance to invest in funds through peer-to-peep lending, whilst receiving tax-free interest and capital gains.
Key difference between a Cash ISA and IFISA
It is important to note that the Cash ISA and the IFISA accounts are inherently different, particularly the risks associated with peer to peer lending.
The main difference between the two account is the rate of interest offered to investors by ISA providers.Typically, the rates offered by IFISA providers are twice or three times the rates offered by Cash ISA providers.IFISA providers are able to do this mainly because the peer-to-peer lending cuts out the "middle man" bank, which then allows borrowers to pay less interests but allows investors to much more.
The types of loans available via the Innovative Finance ISA carry certain risks, due to the higher rates of interest which are achievable the peer-to-peer loans.
What Should Savers Do Next?

The Bank of England interest rate rises to 0.75% means that this is a good time for savers and investors to switch to a tax-free ISA that offers a better return on investment. The MPC's 9-0 vote seem to indicate confidence in the markets and suggest a more positive outlook.The quarterly Inflation Report, which accompanied the announcement last week, showed that despite the interest rate increase, the market forecast was for rates to go up gradually over the next three years, with no further increase expected until mid-2019.
DISCLOSURE: The views and opinions expressed in this article are those of the authors, and do not represent the views of equities.com. Readers should not consider statements made by the author as formal recommendations and should consult their financial advisor before making any investment decisions. To read our full disclosure, please go to: http://www.equities.com/disclaimer