​Mexico Has a Potential $2 Billion Cannabis Market Coming
Stephen L Kanaval Follow |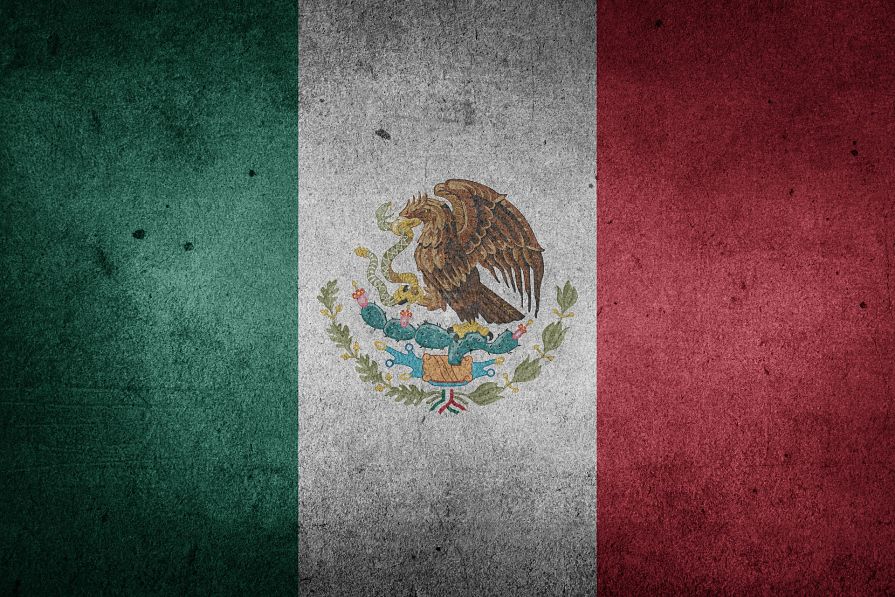 Ten years ago, the Rand Corporation estimated Mexican cartels sold $1.5 billion in cannabis to the U.S., but legalization in many states has caused these numbers to evaporate. While taking money away from drug lords is certainly a win, the farmers in the Mexican mountains who used to illegally grow this cannabis cannot feed their families now.

In the regions of Durango, Sinaloa and Guerrero, impoverished farmers are now hanging on every word about a bill in the Mexican Senate enabling the cultivation and sale of cannabis. It is no secret that most of the drugs grown or moved across Mexico are sold in the U.S. In a dominantly Catholic country, cannabis still carries the stigmas of the past. A 2018 government survey showed that more than two-thirds of Mexicans are opposed to recreational cannabis use. However, the poll also showed that more than 86% of Mexicans are in favor of the availability of medicinal cannabis (which has been legal since 2017). The driver for change across Mexico is coming from the top.
President Andrés Manuel López Obrador (often referred to as "AMLO") sees the passage of legalizing cannabis as a priority. As a matter of fact, he suggested just legalizing everything, when he announced his belief that a prohibition-style model nurtured drug violence and addiction. He did not present any policy to back this up.
"It seems to me that AMLO said this without really having much knowledge of the situation and how to regulate these things," Carlos Zamudio, an independent investigator on drug markets and consumption, told Ozy. "They really have no idea."
On the grassroots-side and practical-side, Guillermo Nieto of the ANICANN, the Spanish acronym for the National Association for the Cannabis Industry, is working to change the public's perception and also craft a cannabis industry in Mexico that invites big business.
"The first thing that we have to understand is that stoners isn't where the big business is," he told Ozy in a cover story. "Right now the big problem with the campesinos (farmers) is that they do it underground and when you do it underground, you don't have the right technology. Without the right seeds, nothing is going to work. You need the right fertilizers and supervision…If farmers swapped their traditional THC marijuana plants (which they can now barely sell on the black market anyway) for industrial plants, they could be taken out of the crosshairs of the cartels…Industrial cannabis for those growers up in the mountains is a sure deal and a way of getting out of poverty," Nieto says. "We have so many people in that business and in poverty that if we're able to scale up their lives just by a small percentage we will be able to turn around the gross domestic product of the country."
While the shape and scope of the market is uncertain, legal cannabis looks like it is inevitable. A bill presented by the Secretary of the Interior must be passed through the four parliamentary chambers and put into one law before October, according to a mandate by the country's Supreme Court.
"If the parliament doesn't legalize by October, the Supreme Court could legislate in its place," José Trinidad, director of public affairs of Canncura Pharma, a research-focused Mexican medical cannabis firm, told MJBIZDaily. "There's currently some tension between the Supreme Court and the executive power," he added. "Because the parliament and the executive power are generally aligned, legislation is likely to be in place by October to avoid the Supreme Court doing it."
AMLO's party has enough majority to pass the bill and this will open up a population of 130 million people to cannabis compared to Canada's 37 million people. Of course, Mexico does not have the infrastructure and oversight to block out cartel interference, but even a portion of the country being open for business would be a huge market opportunity.
Former President of Mexico Vicente Fox has disagreed with AMLO on plenty, but cannabis is an area where they both believe the country could mimic a market similar to California. Some estimates predict that Mexico's legal cannabis market has a potential worth of $2 billion. Fox is on the board of High Times and Khiron Life Sciences, so he has skin in the game, but he said this in a Forbes interview:
"Mexico is a famously open country when it comes to commerce," he ended. "We already have more international trade agreements than any other country in the world… Cannabis should be no different…This [cannabis] is an irreversible trend. The cannabis market will be global in due time. Cannabis will soon be a powerful, employment-generating, wealth-generating, sector. So, this sector, just like industrials, cars, or tech, will become increasingly attractive."
___
Equities Contributor: Stephen L. Kanaval
Source: Equities News
Stock price data is provided by IEX Cloud on a 15-minute delayed basis. Chart price data is provided by TradingView on a 15-minute delayed basis.
DISCLOSURE: The views and opinions expressed in this article are those of the authors, and do not necessarily represent the views of equities.com. Readers should not consider statements made by the author as formal recommendations and should consult their financial advisor before making any investment decisions. To read our full disclosure, please go to: http://www.equities.com/disclaimer.
Trending Articles
Utility Investing Is a Steady, Buy-and-Hold Play. Just Not in This Market
Why Nuclear Energy Is Now Part of The Road to Renewables
Our Inflation Nightmare Will Flatline in Six Months
Market Movers
Sponsored Financial Content