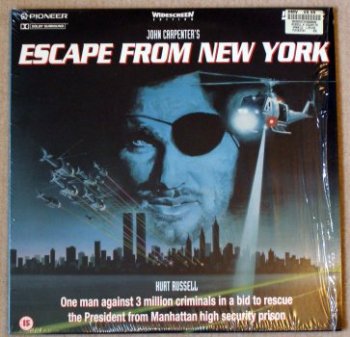 Some users like Windows 10. Some don't. Over the last several years, Windows 10 has been the focus of so many articles and news stories that user interest reached a fever pitch. Typical. And as always, after release, those same writers seem to only be directing their attention toward the system's bugs. Typical. Eventually, however, things will balance. Until then, it's a crapshoot whether you like Windows 10 or not.
Escape Chute Does Not Always Work
Remembering all the problems of new releases of the past causes users to pause before giving something new a try. This is why Microsoft gives customers a magical escape chute. If Windows 10 doesn't work well for you, just switch back...quickly and easily.
That's great, in theory. Unfortunately, this escape chute doesn't seem to work for everyone.
Unfortunately, Microsoft Corporation (MSFT) can't pull rabbits out of their hat and make a reversible software or operating system work for every user. Reading news stories, it seems many users are having trouble switching back. So like it or not, they are stuck where they are.
Users who love Windows 10 will be fine. Unfortunately, there are many users who do not like it. They are told they can simply revert back to Windows 7 or 8 at will. The problem is...many cannot.
At this point, many users are stumped. Many people I talk with are simply not courageous enough to take the leap to Windows 10. Not yet anyway. Especially when they are not sure they can quickly switch back.
Don't Trust, Backup
So what's the answer? The solution is simple. Don't simply trust…instead, backup.
That's the only answer for every user of this new OS...period. You should always be backing up your data, anyway. You can get backup drives and plug them into your computer on a daily basis. That way, if you ever have a catastrophe, which does happen from time to time...you are protected.
Of course, you may not have any data you care to protect on your hard drive. If you are one of these more casual users, you have nothing to lose. If things go wrong, all you have to do is reinstall the Windows that came with your computer and you are back in business.
If you do store important information on your hard drive, just imagine losing all your data, pictures, letters, tax returns, passwords and so on. There is no reason to be vulnerable. You don't have to risk losing anything.
There are backup drives available from Seagate, Toshiba, ClickFree and more. All you do is plug it in every day and it does the work. In fact, you can leave them hooked up and they continually back-up.
There is also cloud storage for automatic and continual online backup from many companies. Some well-known companies are Carbonite, Mozy, Barracuda and iDrive.
Backup Your Backup
Personally, I often get carried away...I use several. That way I have a backup for my backup. After all, you never know.
If the Microsoft escape shoot works, you can simply press a button and revert. However, if you can't do that, you must have a secondary shoot. Ask any skydiver, a secondary emergency shoot is always piece of mind.
Bottom line: if you can't revert, you can always give a fresh reinstall of the old version of Windows you now use and copy your data back to your computer. It takes longer, but at least you haven't lost anything.
One last bit of advice - don't do this just before an important deadline. Expect a catastrophe, and that you will have to reinstall Windows updates, your data, and all the tweaks to make it yours again.
You're welcome.
Should You Switch to Windows 10?
The next big question is, should you upgrade to Windows 10? As always, that's a personal decision you have to make. Either way, upgrading during the first wave is often frustrating. Microsoft learns what needs to be updated from their users, and things get better over the first several months. However, things can often be dicey during this time, as well.
Another important thing to remember is Windows 10 is very different from Windows 7, which most people still use. Think of it as an improved Windows 8, which was not successful, but did change the experience with a touch screen and other features.
I predict some will love this new design and others will hate it. Unfortunately, Microsoft forces all users down the same shoot. What would be great is if Microsoft would give users the choice, rather than forcing them down a path many do not want to take.
While this will likely give Microsoft the short-term kick in the butt investors have been searching for, it will be interesting to see if they lose market share from customers who don't like this dramatic new path.
This is a decision that you, and only you, will have to make going forward. If you want to take this new trip...go for it. However, if you like things the way they always were, you may be out of luck after a few years, when Windows 7 eventually says goodbye like we said goodbye to Windows XP.
At that point, your choice will either be to stick with the new Microsoft Windows 10 or switch to a competitor like the Apple, Inc. (AAPL) MacBook. Of course, by then there may be other alternatives. We can only hope.
Equities.com columnist Jeff Kagan is a Wireless Analyst, Telecom Analyst, Industry Analyst and consultant. He shares thoughts on the changing industry, which he's been following for 25 years. He follows what's hot, what's not, why and what's coming next. Email him at jeff@jeffKAGAN.com.
DISCLOSURE: The views and opinions expressed in this article are those of the authors, and do not represent the views of equities.com. Readers should not consider statements made by the author as formal recommendations and should consult their financial advisor before making any investment decisions. To read our full disclosure, please go to: http://www.equities.com/disclaimer