"Jordan Kimmel's The MAGNET Method of Investing: Find, Trade, and Profit from Exceptional Stocks is an amazing detailed and intuitive book. I especially enjoyed Jordan's insights into diversification, the inefficient market and identifying stocks that are in their 'sweet spot.' Jordan's writing style is also very straight forward and refreshing. He succeeds in taking complicated subjects and explaining them in a straight forward and insightful way. This is simply an incredible book that is a must read for both beginning and serious investors."
--Louis G. Navellier, Chairman and founder of Navellier & Associates, Inc., and author of The Little Book That Makes You Rich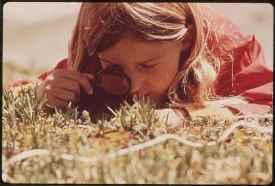 time to look forward to 2015. After a near six-year Bull Market that too many individual investors sat out, the confusion seems to persist. There have been seemingly endless reasons to "wait for things to get better". My concern is that now that the economy is clearly growing, new employment numbers are improving, corporate profits are at records, and the stock market is at all-time highs–the public may be willing to take on too much risk at the wrong time again! It is not that I am bearish on the market. I just want to see investors maintain the right risk/reward balance at this late stage in what has been a great market.
Too many investors continue to focus on the economy or "the market" rather than trying to isolate the truly best companies. So many investors focus on the wrong things, whether it is the economic "number of the day" or a policy speech by a government official. The reality is nobody can predict the future, nor do you have to while generating profits in the stock market. The legendary investor Peter Lynch is known for saying, "If you spent an hour per year thinking about the economy, you probably wasted 59 minutes." Instead, Lynch tried to find his "ten baggers," companies gaining market share and spinning off free cash flow and ultimately appreciating in price 10 times in value.
It is a well-known fact that each bull market is led by new names. Often times, even if any investor could time the market perfectly, unless they can identify the new market leaders, or just invest in index funds, they may end up becoming frustrated with their returns. Rarely do fallen leaders of the last bull market regain their strength when the next upswing takes place. While many trends seem to repeat themselves in the stock market, and experienced market savvy traders can play them, but there is nothing more profitable than identifying the best individual stocks at the right time.
---
---
In each environment there are always a few companies that dominate their niche business and are great stocks to own at that time. The difficult thing for many investors is that often times, the best companies to own are not household names yet. Because of the sheer size of most of the mutual funds, it is only after a huge run up in price, or several years of continued expansion and stock splits, that companies become 'large and liquid enough' to end up becoming eligible as institutional holdings. The individual can be nimble and find and invest in companies before the institutions can buy them. Over their lifetime an individual needs only to identify a few growth companies that end up blossoming to accumulate real wealth.
I am not one to encourage the public by saying how easy it is to make money in the stock market. Investing in smaller companies is especially difficult. There are so many great sounding "stories," it is all too easy to get caught up in ideas that never materialize. Even when there is a sound idea, and apparently a good management team to execute the plan, so many things can and often do go wrong. That is not to say I am negative either, or that I would ever discourage investors from investing in the stock market- or focusing their investments in just a few companies. My main message is that, as in all aspects of life, there can only be a few true superlatives. Isolating the best stocks to own and focusing on them is the way you can make real money in the stock market. If you go the route of broad diversification you are assured to generate only average returns. Remember though, if you are willing to focus your capital on only a few small cap companies, you better have a methodology to identify the right ones!
In my book, The Magnet Method, I walk you through my process of identifying the best individual stocks to own at any given time. The book introduces The Magnet®Stock Selection Process, a combination of the most robust aspects of value, growth, and momentum investing. In essence, The Magnet Method is the result of over 25 years of research on what "makes a great investment" and includes a mathematical back-test of our proven unemotional and unbiased system. Using several proprietary ratios to analyze a company's balance sheets and income statements, the process is not fooled by the bottom line earnings figures that continue to be manipulated by so many companies.
If an investor is willing to do a little extra research, the smaller the company, the more inefficient the market is, and the greater the upside opportunity. Years ago I was very vocal about the problems of earnings manipulation and the "pay for play research" that was coming out of Wall Street. The larger the company- the more opportunity to "play games", and the less percentage of shares held by insiders. If all things were equal, I would always prefer to invest in companies with fewer shares outstanding and a higher percentage owned by the management team and insiders.
Trying to figure out if the market or a company is "cheap" enough is one approach, but I need to go further. I want to find companies in the early stages of accelerating their cash flow. While I embrace the tenets of value investing, simply buying stocks with low valuation metrics is not enough for me. I also need to see a company's stock to be "acting well" or exhibiting "relative strength versus the overall market.
I encourage individual investors to think differently. I remind the readers they need to do the work required if they are willing to move away from the mediocre returns generated by following Wall Street's call to "simply diversify and think long term". If you really seek exceptional returns, you need a method gauge risk and to find the few true market leaders, the "Magnet Stocks", and they are usually new names in each market.
Here's to a Happy, Healthy and Profitable 2015!
By Jordan Kimmel, Chief Investment Officer at Investview, Inc. (INVU).
DISCLOSURE: The views and opinions expressed in this article are those of the authors, and do not represent the views of equities.com. Readers should not consider statements made by the author as formal recommendations and should consult their financial advisor before making any investment decisions. To read our full disclosure, please go to: http://www.equities.com/disclaimer