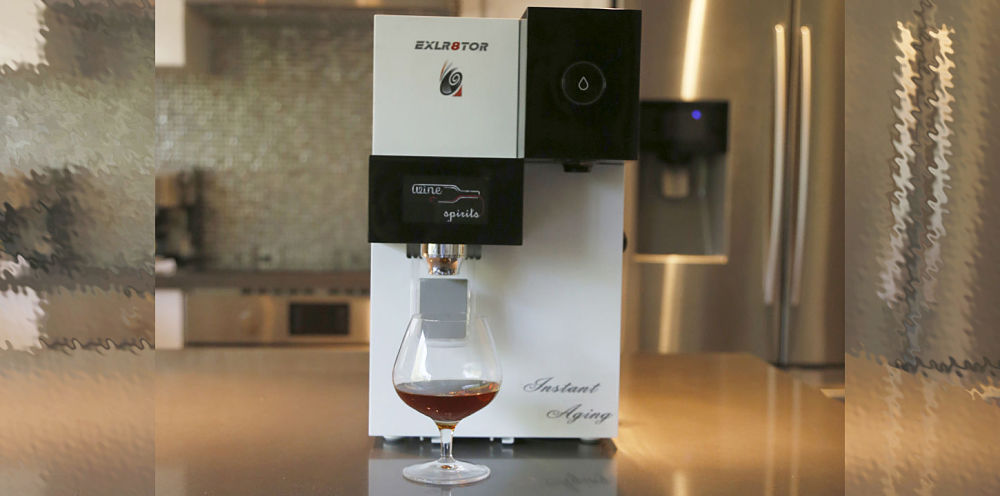 Shares of do-it-yourself soda pop company SodaStream (SODA) had the ire of Wall Street from mid-2013 to early in 2016, but a sharp rebound in demand for the company's countertop products led to a reversal that saw shares score gains in the area of 400% from the February 2016 low at $11.66 to current values around $57. The popularity of homemade and single-serve coffee is evidenced by an investor group led by JAB Holding in 2015 taking Keurig Green Mountain, whose largest investor was Coca Cola (KO), private for $92 a share, or $13.9 billion, in cash.
Those things certainly provide motivation for upstart Cavitation Technologies Inc. (CVAT)—which currently has a market cap of around $8 million—to complete the process of transitioning their countertop cavitation device from prototype to retail. As the name implies, the Chatsworth, CA-based company specializes in hydrodynamic cavitation, a phenomenon involving the formation of vapor cavities in a flowing liquid through rapid changes in local pressure.
CVAT founders have discovered multiple uses for the process, including upgrading petroleum and in edible oil production, for which they generate sales now. In fact, Desmet Ballestra Group, the company's long-time strategic partner and licensee of its vegetable oil refining technology, two weeks ago placed an order for CVAT's Nano Reactor™ system to be installed in a soybean oil refinery in Thailand. The order will generate about $325,000 in revenue for CVAT.
Perhaps the most intriguing application, though, is that of wine and spirit aging and enhancement. In a matter of moments, the company claims its proprietary technology can replicate and improve upon what currently takes "five or six" distillation processes, extensive filtration processes and years of barrel aging to accomplish.
In their first foray into the consumer market, the company recently made good on a promise to Don Baillargeon, bringing in a working prototype of their innovative new countertop cavitation machine for demonstration on Baillargeon's show MoneyTV. How it works is obviously quite technical, but CVAT's Global Technology Manager and founder, Roman Gordon, showed it only takes about two minutes for the magic to happen.
---
---
On the show, Gordon cracked open a new bottle of what Baillargeon described as a "middle-shelf" cognac, pouring about half of it into what looks like a high-end coffee machine and setting the remainder aside as a comparator. As the machine ran, Gordon gave a high-level rundown on the process, explaining that the cavitation reactor inside changes the drink, albeit white or red wine, whiskey, brandy, tequila or what have you, at the molecular level, encapsulating the water clusters around the alcohol clusters, while simultaneously removing the unhealthy impurities that are in alcoholic libations, like methanol and butanol.

The result is a cleaner, aged, much smoother beverage that is more pleasant to drink. The company also conservatively makes a claim unheard of in the industry, that the molecular and structural changes result in a beverage that can lessen or remove the hangover effects of alcohol consumption. To verify what would represent a major breakthrough in alcoholic beverages, the company is working with leading universities to better define the process and effects at a scientific level.
Upon sampling the cavitated cognac and the original, Baillargeon said the difference was "night and day between the two," noting even "a definite difference in the nose" and nodding his head with raised eyebrows with respect to the "bite" accompanying a sip of the non-cavitated cognac.
COO/CFO Neil Voloshin, replied, "Exactly" when Baillargeon asked if the future plans, included making it into a retailer like Bed, Bath and Beyond (BBBY) or someplace like that, indicating the company is clearly set on commercialization of the DIY machine. According to Allied Market Research global sales of home kitchen appliances is forecasted to reach $253 billion US dollars by 2020.
With these things in mind, a novel product like the one Cavitation has deep in development now—should it complete commercialization, market and price appropriatelycould be an absolute home run for the company and create an incredible market buzz – without the hangover.
---
In the interest of full disclosure, we call the reader's attention to the fact that Equities.com, Inc. is compensated by the companies profiled in the Spotlight Companies section. The purpose of these profiles is to provide awareness of these companies to investors in the micro, small-cap and growth equity community and should not in any way be considered as a recommendation to buy, sell or hold these securities. Equities.com is not a registered broker dealer, investment advisor, financial analyst, investment banker or other investment professional. We are a publisher of original and third party news and information. All profiles are based on information that is available to the public. The information contained herein should not be considered to be complete and is not guaranteed by Equities.com to be free from misstatement or errors. The views expressed are our own and not intended to be the basis for any investment decision. Readers are reminded to do their own due diligence when researching any companies mentioned on this website. Always bear in mind that investing in early-stage companies is risky and you are encouraged to only invest an amount that you can afford to lose completely without any change in your lifestyle. Equities has been compensated with cash, common shares and/or warrants for market awareness services provided.

DISCLOSURE: The views and opinions expressed in this article are those of the authors, and do not represent the views of equities.com. Readers should not consider statements made by the author as formal recommendations and should consult their financial advisor before making any investment decisions. To read our full disclosure, please go to: http://www.equities.com/disclaimer