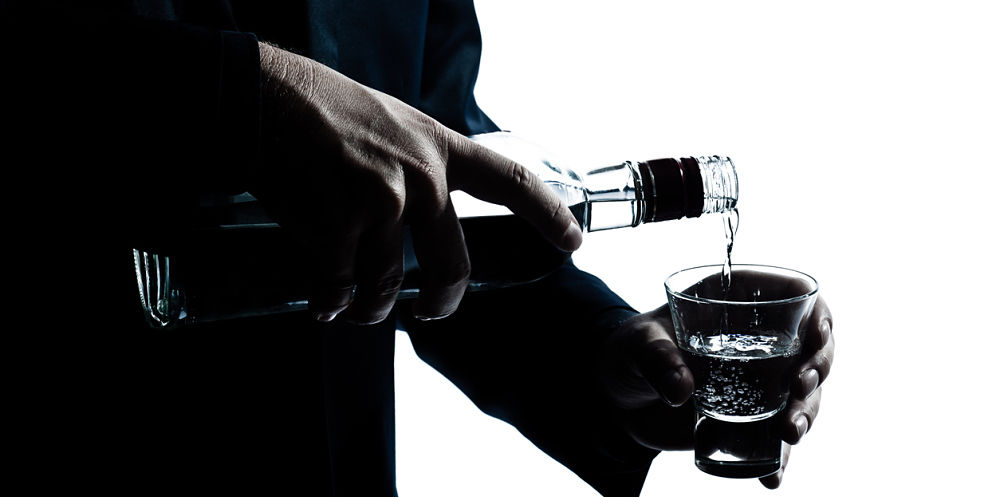 Can you imagine enjoying your favorite vodka or whiskey without the headache, achy body or "cloudy brain" that often results the next morning, especially after "one too many?" If it were invented, it would be an instant success and million-dollar idea, right?
Maybe even a billion-dollar idea considering that George Clooney and his two buddies last week sold their Casamigos tequila brands to Diageo (DEO) for up to $1 billion after only four years of building the brand. Clooney embarked on the journey not for the money, but simply to develop a great-tasting tequila that he and his friends and family could drink all day long without a hangover the next day.
The market has spoken about the quality of Casamigos' taste, while the claims about the hangover effect remains purely speculative.
The fluid experts at Cavitation Technologies, Inc. (OTCQB:CVAT), www.cvatinfo.com aren't leaving things as hyperbole, they're taking their own products to the lab to prove that great tasting alcohol can be clinically proven to reduce hangovers. CVAT is working with several universities on this front, examining the chemical composition of spirits to better understand the physical impact.
The advanced purification technology company traditionally has been industry-facing, with its proprietary technology used for things such as edible oil refining, amongst other applications. Now, CVAT is amid R&D to address a lucrative market opportunity in the alcohol space. In turn, the company is consumer-facing for the first time.
Proven, Award Winning Technology
The initiative is not CVAT's inaugural run at alcohol and spirits. In fact, they've shown that they can dramatically expedite the slow process of oak barrel aging. Understand that besides traditional barrel aging being time consuming, only low-energy reactions are possible. These are the changes at the molecular level that give alcoholic beverages their distinct attributes. They are also the reactions that CVAT's innovative technology can accelerate.
Moreover, a final product is mostly subjective to winemakers' tasters (or master distillers of any product for that matter) to determine if the flavor, sensation, aroma, etc. are up to snuff. When they are, most commercial wines are infused with preservatives and other additives to prevent oxidation and protect the flavor and color of the wine.
CVAT has a way to standardize and optimize the aging process, making drinks taste better while drastically reducing production time. CVAT's COO/CFO Neil Voloshin says that in a matter of about one minute, his company's technology can "age" a beverage by five to ten years.
"We've found a way to make your favorite spirits smoother, taste better, and best of all, remove the hangover effects of alcohol," Voloshin said. "Our proprietary process and technology enhances the best parts of alcohol without having to undergo the lengthy distilling process. Basically, you end up with a vastly superior product in much, much less time."
---
---
And the proof is in the sniffer. The company's Cameo Vodka brand was the highest-rated American vodka by Tastings.com with a score of 95 points, denoting it as "exceptional". Cameo's other flavor-infused variants have also won numerous high-ranking awards as well. In 2011, the Double Gold Medal winner in the World Spirits Competition in San Francisco was on by gin produced by CVAT's breakthrough process.

The Consumer Channel
According to Money TV's Don Baillargeon, even an inexpensive cognac can be transformed into a quality level that left him "blown away." Baillargeon said that the taste of the inexpensive CVAT-treated cognac would be something that he would expect to pay "$50 or $75 per sniffer in a fine dining restaurant."
While there are plenty of hypotheses on what causes hangovers, including dehydration and the immune system itself, no one knows for certain. According to Neil Voloshin, his company's proprietary process leads to a substantial reduction in toxins and chemicals in alcohol, constituents that are believed to contribute to hangovers.
Given the boom in craft and home brewed wine and whiskeys, CVAT could find tremendous commercial success by eliminating the cumbersome and painstakingly slow barrel aging process.
This high-margin revenue channel will further bolster the books of the already profitable company. By running a lean ship, CVAT keeps its burn rate low, leading to a net profit in fiscal 2016 (ended June 30, 2016) and remaining on course to book another net profit when the current fiscal year was concluded on Friday, June 30, 2017. With quarterly results on the near horizon and progress being made as a leader in hangover-free spirits, investors have ample reasons to stay closely attuned to what's next for CVAT.
---
In the interest of full disclosure, we call the reader's attention to the fact that Equities.com, Inc. is compensated by the companies profiled in the Spotlight Companies section. The purpose of these profiles is to provide awareness of these companies to investors in the micro, small-cap and growth equity community and should not in any way be considered as a recommendation to buy, sell or hold these securities. Equities.com is not a registered broker dealer, investment advisor, financial analyst, investment banker or other investment professional. We are a publisher of original and third party news and information. All profiles are based on information that is available to the public. The information contained herein should not be considered to be complete and is not guaranteed by Equities.com to be free from misstatement or errors. The views expressed are our own and not intended to be the basis for any investment decision. Readers are reminded to do their own due diligence when researching any companies mentioned on this website. Always bear in mind that investing in early-stage companies is risky and you are encouraged to only invest an amount that you can afford to lose completely without any change in your lifestyle. Equities has been compensated with cash, common shares and/or warrants for market awareness services provided.

DISCLOSURE: The views and opinions expressed in this article are those of the authors, and do not represent the views of equities.com. Readers should not consider statements made by the author as formal recommendations and should consult their financial advisor before making any investment decisions. To read our full disclosure, please go to: http://www.equities.com/disclaimer