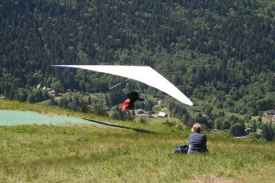 With the first quarter of 2015 officially in the books, the market seems to be unsure of which direction it's heading to next. In our latest interview with Toni Turner of TrendStar Trading Group, we discuss what traders should look for as the market tries to make heads or tails of the rest of the year's outlook. In cases like this, aggressively trying to get ahead of the market may not be the smartest move.
EQ: Tuesday marked the end of the first quarter, and a lot of attention has been paid to the fact that the Dow closed a negative quarter, and the S&P 500 was at risk to close its first negative quarter over two years. Are there any serious implications from your perspective?
Turner: The reason that has been put forth for the difficult quarter is that first-quarter growth rates dealt with unseasonably harsh weather conditions. The excuse has been that consumers and businesses have delayed purchases because it was too cold to go out into the weather. While that may be true to a degree, we have to take into consideration that all the economic markers in February were also lower than expected, and the only ones that can be reasonably blamed on bad weather are housing starts.
The data shows that for the past few years, economic growth has accelerated in the summer and fall months. I believe that if we have a negative quarter, it will naturally invite some selling and some bears to come in. If our economy is as healthy as some would lead us to believe, then I would say that going into the first part of the third quarter, we should see bargain hunters and buy-the-dippers come in, which will lead to the market moving higher again during that time.
EQ: That might be why the market may be a bit more sensitive over the next few days. Traders will be dealing with a lot of major economic numbers coming out this week. Do you have any suggestions on how they should navigate through the week?
Turner: I have advised my traders in Toni's Market Club to be neutral and nimble. What I advise for some folks that are new to the market is that the best idea might be to stand aside. There's always a chance that the market will decide that good news is bad news—that good economic numbers will encourage the Fed to increase rates sooner than later.
We also have the overriding belief system that earnings are going to come in to the negative at about a little more than 4%. We also have a lot going on with the Iran talks. Then stir in the fact that the markets love to rise before a holiday.
This week may offer traders a very bumpy ride, and market participants may want to fasten their seat belts.
EQ: While we have a shortened trading week this week, the market comes back to the kickoff of earnings season next week. Are there any overarching trends or concerns that you're keying in on for this reporting period?
Turner: As we go into earnings, the really big earnings start on the week of April 13 with many of the Financials are reporting, likeWells Fargo (WFC) on Tuesday; Bank of America (BAC) , US Bancorp ($USB) and American Express (AXP) on Wednesday; Citigroup (C) , Goldman Sachs (GS) and Morgan Stanley (MS) on Thursday.
. To me, the Financials are the backbone of the US economy. They have lagged the S&P 500 so far this year, so I would advise that traders should to pay attention to their earnings.
Also for that week, I'm going to keep an eye on transportation stocks like JB Hunt Transport Services (JBHT) and Delta Air Lines (DAL) because I'm interested in their earnings, but even more so in their guidance. The Transportation industry group is a very important component in economic growth. The iShares Transportation ETF (IYT) is lagging right now, which is somewhat worrisome.
EQ: Any other sectors or industry groups that you're watching?
Turner: I plan to be an observer this week. I am watching the SPDR S&P Oil & Gas Exploration & Production ETF (XOP) , and the operative word is "watch". I am watching the Energy Select Sector SPDR ETF (XLE) to see if it can stay above $76. If it can make a higher low here, I would be interested in some very, very careful entries with no-kidding-around stops in this particular sector.
I'm also keeping an eye on one of my favorites in the SPDR series, the SPDR S&P Regional Banking ETF (KRE) . US Bancorp is one example of a regional bank reporting soon, and I'm interested to see how that plays out. As well, if interest rates rally, I'll be watching the KRE and the SPDR S&P Insurance ETF (KIE) .
DISCLOSURE: The views and opinions expressed in this article are those of the authors, and do not represent the views of equities.com. Readers should not consider statements made by the author as formal recommendations and should consult their financial advisor before making any investment decisions. To read our full disclosure, please go to: http://www.equities.com/disclaimer