How the Millennials' Investment Portfolio Is Changing the Face of the Estate Planning Industry
Anand Srinivasan Follow |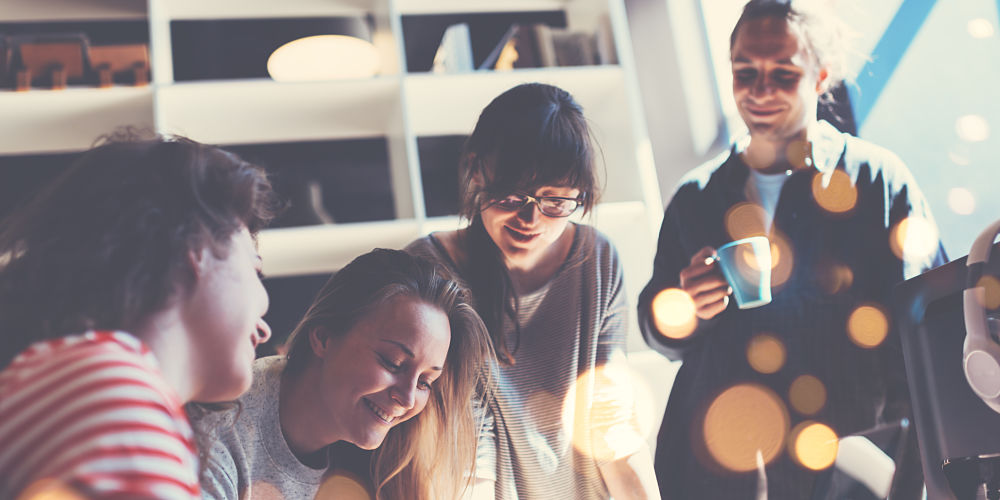 The estate planning market was originally conceived to handle the distribution of assets (mainly real estate) among the descendants of deceased rich people.
There were two objectives to this exercise. Firstly, estate planning helped structure the distribution of wealth among the deceased's spouse, children and other friends and relatives. The second objective was tax planning. The United States Federal estate tax is applicable even on the decedent's children. Proper estate planning helps wealth owners protect their assets from avoidable taxation.
In recent times however, there is a substantial shift in the way the estate planning market works. There are two factors driving this change. The first is the advent of DIY online estate planning kits provided by organizations like LegalZoom - this has contributed to a growth in the size and distribution of markets. Middle class Americans who may have scoffed at the idea of having to invest in estate planning a decade or two back are now getting on the bandwagon.
More importantly, the asset class in question has itself evolved quite dramatically in the past few decades. This has coincided with the advent of the internet and online brokerages. The sheer ease with which an investor can research and trade stocks over the internet has meant that more and more Americans are turning to equities as an investment class.
Subscribe to get our Daily Fix delivered to you inbox 5 days a week
At the same time, real estate as an investment strategy is finding fewer takers every passing year. A recent survey found that only 48% of millennials see real estate as a good investment, a dramatic drop of nearly 20 percentage points in two years. This is further compounded by news like this of a janitor amassing more than $8 million in wealth through smart investing. In essence, young investors today see wealth in stocks, not traditional asset classes like real estate.
This has a bearing on how the estate planning market works. The value of stocks fluctuate a lot more than real estate does. Also, unlike real estate which is only available in a finite quantity, stocks are a volatile asset in the sense that hot stock picks for today are replaced by newer companies and industries in future.
For instance, automobile stocks were considered a stable asset in the 2000s. However, their survival is now under a cloud given the proliferation of electric vehicles and newer companies like Tesla (TSLA). If an investor had a million dollars worth of stocks in Ford Motor Company (F) back in the late 90s, they may only be worth a quarter of that today, not accounting for inflation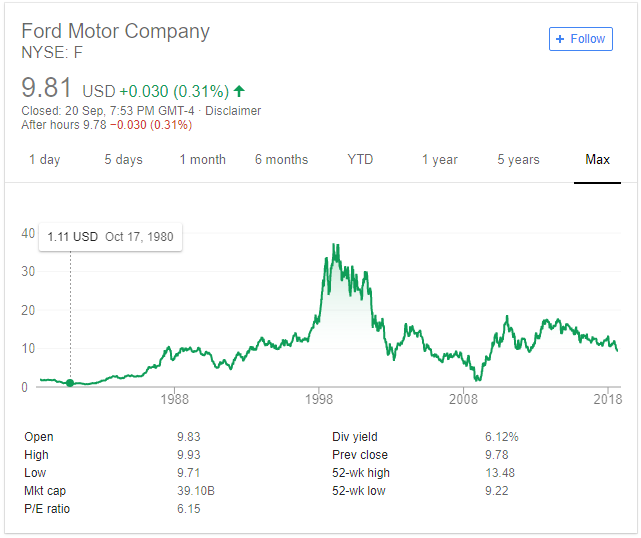 If these million dollars of asset was bequeathed to a minor infant in the 90s, the inheritor may only receive a quarter of that when they turn 18 and become the legal owner of the asset.
This volatility and change in asset class could bring about an increased interest in trust funds. A trust fund, for the uninitiated, is a legal entity that provides a trustee with the responsibility to oversee the funds and perform duties as laid out in the trust documents. By handing over the responsibilities of a trust to a professional wealth management firm, minor inheritors may be promised a better return on the bequeathed assets.
The changing face of the estate planning market also means an evolution of what an estate planner means to an investor. Clients seek a consultant who can not only advise on the the legal perspective of estate planning, but is also adept to the changing profile of the client, their asset classes, and most importantly the management of these assets after they are gone.
DISCLOSURE: N/A

---
The views and opinions expressed in this article are those of the authors, and do not necessarily represent the views of equities.com. Readers should not consider statements made by the author as formal recommendations and should consult their financial advisor before making any investment decisions. To read our full disclosure, please go to: http://www.equities.com/disclaimer.
| Symbol | Last Price | Change | % Change |
| --- | --- | --- | --- |
| AAPL | | | |
| AMZN | | | |
| HD | | | |
| JPM | | | |
| IBM | | | |
| BA | | | |
| WMT | | | |
| DIS | | | |
| GOOG | | | |
| XOM | | | |
| BRK.A | | | |
| FB | | | |
| JNJ | | | |
| WFC | | | |
| T | | | |
| NFLX | | | |
| TSLA | | | |
| V | | | |
| UNH | | | |
| PG | | | |