The live event industry is a prominent one, hauling in $51 billion a year, with thousands of events occurring over the course of a year. However, nearly 40% of the tickets available wind up going unsold. For all of the myriad options for live entertainment out there, there seems to remain a perception of scarcity amongst the general public. Jim McCarthy, CEO of Goldstar, has set out to change that.
"So many people end up staying home or not doing something because they don't know what's going on or they don't know where to look," he told Equities.com at the Equities Emerging Growth and Innovation Forum. "Goldstar makes it possible and very easy to find something to do at any time anywhere in America."
Not only do people not know just how many options there are for live entertainment, but the perception of excessive cost frequently convinces people not to start looking in the first place.
"There are so many great events in a place like New York, or Los Angeles, or Chicago, almost any big city around the country," McCarthy continues. "They are so many great events that are available and they cost $20-$25 or less. It's really amazing how much great stuff there is out there."
McCarthy believes that part of the issue is the focus on premier events.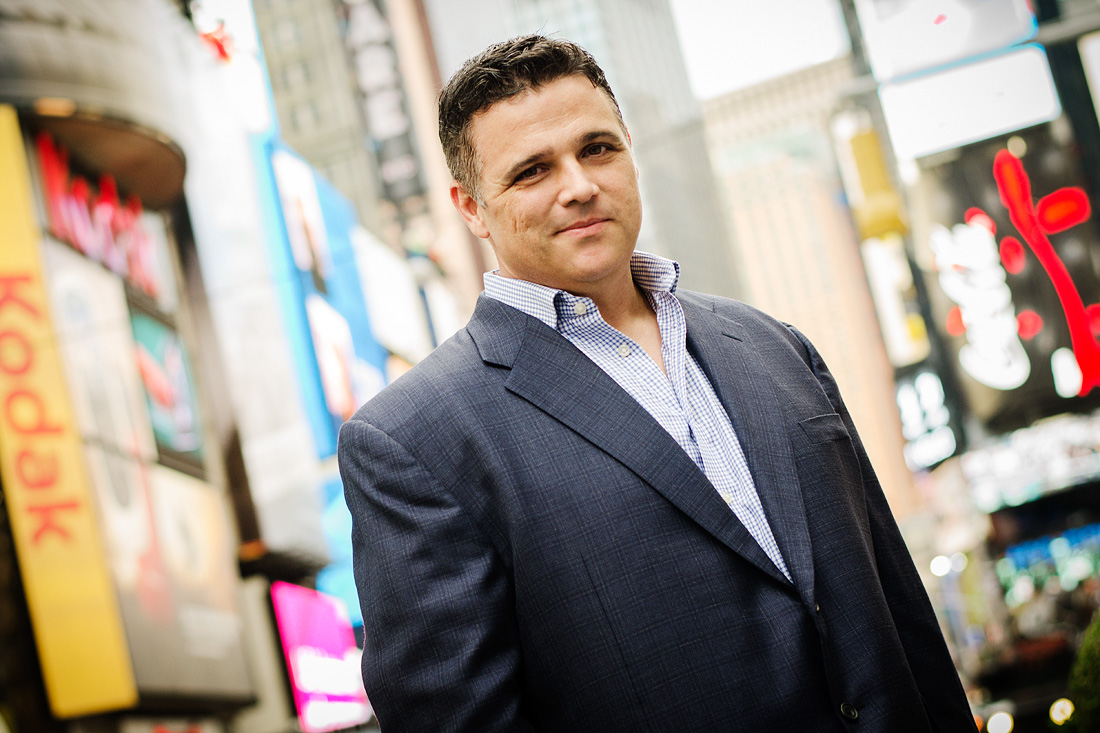 ---
---
"What you hear about on the news is Hamilton or an Adele concert where the tickets are thousands of dollars, but the reality is that there's great entertainment all over the place for every price," he says. "So there's no reason for price to be something that keeps people from going out to great live events."
By culling the broader marketplace, Goldstar leverages this market inefficiency into savings for the consumer, offering up half-price tickets to customers over a wide range of events. The company works directly with over 4,000 venue partners in over 25 cities to offer seats, making it distinctly different from the secondary market ticket sites that simply act as brokers.
And in addition to a great price on tickets, Goldstar's site offers a lot of additional perks. Goldstar's site helps users rate and review shows and events to help each other find the right fit. The company's staff of young, vibrant team members seek out the sort of events that make for a fun evening out but that might be going overlooked by the broader market. So whether you're searching for a specific event or coming to the site open to suggestion, Goldstar can help you make the most of your evening.
This is part of what's driving tremendous growth for Goldstar, particular with its mobile app. The site has 6 million members, with demographics that skew towards ethnically diverse women in the mid-thirties, much younger than the average theater goer who is 44-years old. The company has geared itself towards a younger dynamic, with celebrity Neil Patrick Harris serving on its board, and that's part of what drove a 22% gain in member growth from 2013-2014 and a 300% jump in app traffic from 2014 to 2015.
All this produced revenue growth of 20% from 2013 to 2014, and the company hit $100 million in gross revenue in the last year. All in all, Goldstar appears to have identified a niche in the event market where there's real demand. In doing so, the company might be stretching the industry's reach into newer, younger demographics.
"Goldstar is a place where, whether on the web or on the app, you can go to find something great to do," says McCarthy.
DISCLOSURE: The views and opinions expressed in this article are those of the authors, and do not represent the views of equities.com. Readers should not consider statements made by the author as formal recommendations and should consult their financial advisor before making any investment decisions. To read our full disclosure, please go to: http://www.equities.com/disclaimer