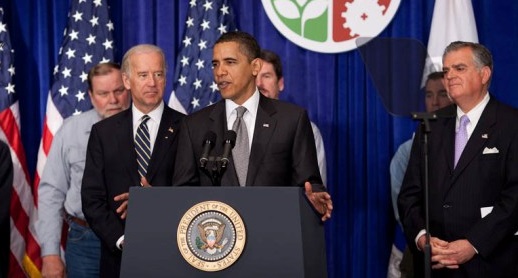 As many in the cannabis space know, reggae music was developed in Jamaica, mostly independent of the music industry's influence and spin. And Regulation A, as now amended because of the Jumpstart Our Business
Startups (JOBS) Act of 2012, will allow companies, including those in the cannabis world, the option to take themselves public with or without the need for a Wall Street underwriter, and certainly without the involvement of the individual states.
The JOBS Act created what most are now calling Regulation A+ (your humble correspondent coined the term at an SEC small business conference) by increasing the amount one can raise in a Regulation A IPO to $50 million and requiring the preemption of state review of most offerings. The SEC implemented the requirements of the JOBS Act in a brilliantly crafted set of rules which became effective June 19, 2015.
As with other IPOs, the filing can be confidential until you know you want to go forward with it. Only US and Canadian companies are allowed to use Regulation A. The new SEC rules created two tiers within Regulation A. Tier I offerings are much like the old Reg A, where one can raise an IPO of up to $20 million with limited disclosure, no financial audit and no reporting obligations thereafter even though the stock will be trading. However, one does have to go through full blue sky review, likely making this choice not terribly attractive for most.
Tier II offerings are any amount up to $50 million and require full audited financial statements for two years. In Tier II one can choose to be a full SEC reporting company or enter a "light" reporting system after the offering. To protect investors, unaccredited purchasers have limitations on their investment amount.
Three key things are different in a Reg A+ offering from a traditional S-1 IPO. First, as mentioned, you avoid the state review, which is a huge time and money saver. Second, one can " test the waters" with any investor, whereas in a typical S-1 IPO testing the waters is very limited. Third, one has the option to disclose a little less and use the light reporting system, reducing your compliance costs. So for any IPO planned for the over-the-counter markets such as the OTCQB, these are huge benefits clearly.
For cannabis companies, most will start on the over-the-counter markets, so these benefits are tremendous. In addition, very few investment banks and underwriters are currently stepping up to raise money in formal public offerings in cannabis. This is mostly due to significant restrictions that the Financial Industry Regulatory Authority (FINRA) is placing on brokerage firms seeking to do this. Reg A+ allows you to more easily do a "self-underwritten" IPO without a brokerage firm to use whatever contacts or online promotion you wish to attract investors.
Many cannabis companies previously went public through reverse mergers with shell companies. I did indeed publish two books on reverse mergers, and believe they still have tremendous value. However, in today's market, they have become much less attractive for a variety of reasons, including the national exchanges' requirement that companies remain in the over-the-counter markets for at least one full fiscal year before seeking to uplist. These issues do not arise in a Reg A+ IPO.
Unfortunately, several states have filed a challenge demanding that the new SEC rules be invalidated as exceeding the Commission's authority under the JOBS Act. Most believe this challenge will be unsuccessful. In the meantime, the rules are in force and deals are closing. Nearly 10 offerings have been approved by the SEC under the new rules as of this writing.
So if you want to "Lively Up Yourself" with a Reg A offering, then "Get Up Stand Up" to a higher exchange and afterward celebrate with some "Red Red Wine," then you probably listened to me back when I was a college radio DJ. Seriously, I'm very excited about the prospect of Reg A+ bringing back cheaper, faster, easier, more attractive small IPOs, and cannabis companies could benefit tremendously from this development.
You can read more from our special program The Future of Cannabis here. To find out why Equities.com and Viridian Capital Advisors launched this program, be sure to read What is The Future of Cannabis?? This program was made possible by the support of our sponsors.Click here for a full list of our sponsors.

DISCLOSURE: The views and opinions expressed in this article are those of the authors, and do not represent the views of equities.com. Readers should not consider statements made by the author as formal recommendations and should consult their financial advisor before making any investment decisions. To read our full disclosure, please go to: http://www.equities.com/disclaimer