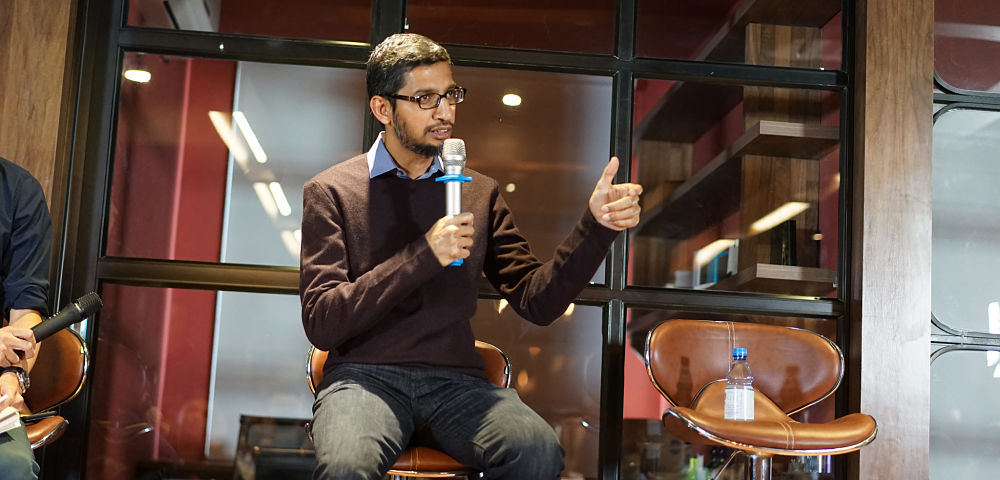 Image via Nguyen Hung Vu/Flickr CC
SAN FRANCISCO (AP) — Google GOOGL CEO Sundar Pichai will testify next week at a congressional hearing on the company's business practices, just three months after aides put up an empty chair to symbolize his refusal to appear.
Pichai's scheduled appearance before the House Judiciary Committee comes after he traveled to Washington in late September to meet privately with lawmakers peeved by his refusal to appear. After that private meeting, Pichai promised to come back to testify.
Among other things, lawmakers are expected to grill him on whether Google rigs its influential search engine to stifle conservative voices. President Donald Trump asserts that Google's search engine favors media coverage that he believes distributes "fake news."
Google didn't immediately respond to a request for comment.