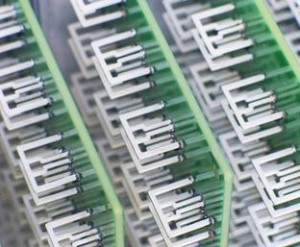 At a National Association of Broadcasters conference on Monday, News Corp (NWSA) COO Chase Carey threatened that his company would considering removing its Fox channel from broadcast television in the wake of the recent court ruling giving the internet company Aereo the right to broadcast programming from Fox and other channels on its Web TV service without paying for the content.
On April 1, Aereo won a legal battle against broadcasters and station owners when a Federal appeals court rejected a request to shut down the company web-TV service.  Disney (DIS), CBS (CBS), and News Corp.  were among the big names that had filed the suit against the internet startup, and are said to be exploring similar moves to cable channels if Aereo is not stopped.
Aereo operates by intercepting broadcast signals, storing them digitally, and then re-transmitting them over the web, and pays nothing in the process.  The networks are particularly unhappy about the small company's ability to essentially make off with a cut of re-transmission fees, a huge source of revenue.
In 2011 alone, Fox and its affiliates brought in a total of almost $300 million in retransmission fees from distributors, a number that is expected to balloon to $800 million by 2015, while NBC and affiliates are expected to bring in $551 million by that time.
News Corp. shares were up nearly 2 percent on Monday, to $31.25, after closing Friday at $30.64.
DISCLOSURE: The views and opinions expressed in this article are those of the authors, and do not represent the views of equities.com. Readers should not consider statements made by the author as formal recommendations and should consult their financial advisor before making any investment decisions. To read our full disclosure, please go to: http://www.equities.com/disclaimer