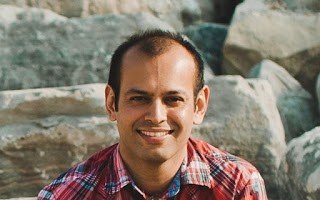 At Equities.com, we've always been focused on building an active community among the leading voices within the world of finance. As with many other fields, in finance, we've noticed a significant shift away from traditional sources of financial news, tips and predictions, and toward a growing number of financial bloggers.
In this series, we profile some of the most distinct and noteworthy voices in the world of financial blogging. Here, you'll find our recent interview with Sabeel, founder of the site Roadmap2Retire. Read below for Sabeel's thoughts on the opportunities in energy and the healthcare sector, as well as the importance of investing for the long-term when looking to achieve your long-term goals.
EQ: What inspired you to start Roadmap2Retire?
Sabeel: I started Roadmap2Retire with multiple goals in mind: to document my journey online and in the process, learn from my mistakes and successes. Additionally, I wanted to share my experiences so that others may benefit while I write and interact with the community.
EQ: What differentiates Roadmap2Retire from other financial blogs?
Sabeel: I believe that Roadmap2Retire provides an interesting perspective to people on some investments that are not well covered by others. In addition, being a Canadian blog, the blog provides a unique perspective both of the American economy from the outside, and the Canadian economy from the inside. In addition, I focus on the use of passive income and show readers that there are multiple ways of achieving their financial goals.
EQ: Great, the Canadian perspective and focus on long-term budgeting goal certainly sets your blog apart in a crowded marketplace for finance-minded blogs. What is your own persoanl long-term financial goal, and your long-term goal for the blog?
Sabeel: The long term goal is to be financially independent by generating enough cash flow by dividends and other forms of passive income to fund my living expenses. The blog is not about a fast-track to escape the rat race while living in substandard conditions, but to slowly grow the income over time and let the compounding effect do its work.
EQ: What stocks or investments do you find particularly interesting right now?
Sabeel: In the midst of our current market conditions, I find energy and healthcare to be attractive. Energy because it's a basic necessity, and the fact that it's such a beaten down sector in recent months provides very interesting opportunities. As for healthcare - some of the demographics are fascinating and also provide great opportunities in the market.
EQ: Is there any one piece of financial advice you'd like to impart to our readers?
Sabeel: My main piece of advice is to try and understand each business and invest for the long term. Day trading and trying to time the market is a game that a small-time retail investor simply cannot win. The long term horizon is the only way to invest, and one should not simply put money into an investment because everyone else is doing it. Each and every individual investment should be well understood before signing on.
EQ: Have you found that the financial blogging landscape has changed in the years since you began?
Sabeel: The financial blogging landscape has changed quite a bit. Blogging is really easy, and there are more and more people sharing their journeys online with complete details of their purchases, portfolio sizes, net worth details etc. There is also a great community feel when you get into the blogging world supporting each other - which is a really nice atmosphere.
EQ: Is there anything else you'd like to share with us that we haven't touched on?
Sabeel: Always be mindful of the investments. Invest in businesses as if you are the owner and avoid renting a stock for a few days or weeks.
For more retirement saving advice from Sabeel, visit his site Roadmap2Retire.
DISCLOSURE: The views and opinions expressed in this article are those of the authors, and do not represent the views of equities.com. Readers should not consider statements made by the author as formal recommendations and should consult their financial advisor before making any investment decisions. To read our full disclosure, please go to: http://www.equities.com/disclaimer