​Cyber Security and Cryptocurrency: Two Sides of the Same Coin
Mark Collins Follow |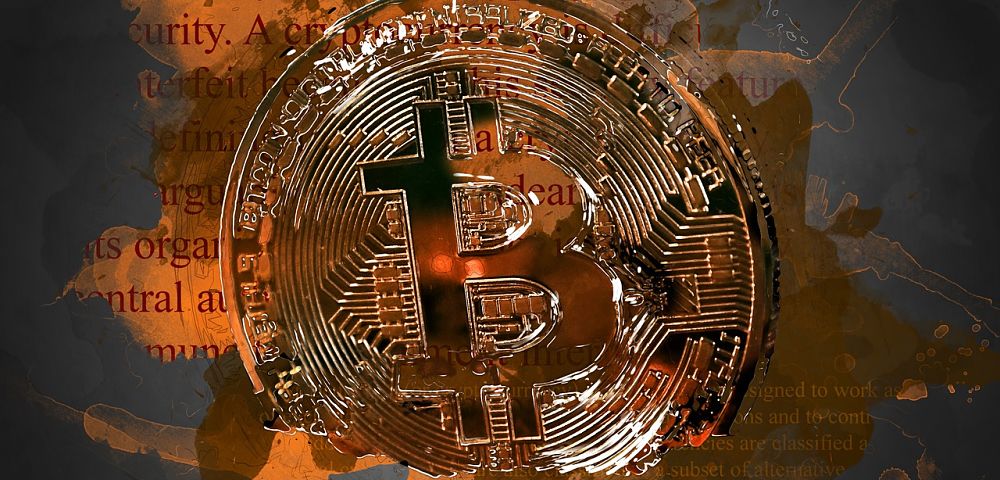 Stocks enjoyed a phenomenal 2017. However, the new digital currencies — aka, cryptocurrencies — did even better.

The S&P 500 gained 20% last year. That's nothing to sneeze at. But the cryptocurrencies of Bitcoin, Ripple, Ethereum, and Litecoin have gained thousands of percent each.
Was 2017 an outlier for cryptocurrencies? Was it a short-lived bubble? Not if you look at Bitcoin's price history. Bitcoin's trend has been bullish over the long term. Bitcoin racked up a gain of 1,469% in 2017 and 125% n 2016. Its highest gain was 5,507% in 2013.
However, anything that rises more than 1,000% in a year's time is speculative. The price is climbing at a torrid speed because people are buying Bitcoin and its peers not for their utility as a currency or a store of value. They're betting that they will be able to sell it for more than they bought it for.
That's not to say digital money isn't useful; it most assuredly is. But the investor frenzy is bound to experience a correction.
To profit from the cryptocurrency craze, you should focus on the picks-and-shovels plays. These are the companies that make the technology tools that cryptocurrencies need to function. These companies have staying power. They should remain stable, even when Bitcoin prices correct.
Foiling Digital Pick Pockets
A key cryptocurrency functionality is security. That's where UMF Group (OTC:UMFG) comes in.
UMF Group has developed a solution to cyber crime: CryptoSecure. It's a digital wallet that's completely decentralized and transparent, facilitating instantaneous user verification. UMFG's CryptoSecure is integrated with mobile device applications.
Paper money is still around, but more and more we are becoming a cashless society. Smartphones and other mobile devices are set to become digital wallets, accelerating the shift.
Generally speaking, a digital wallet is a device that allows users to make electronic transactions. This can include purchasing items on-line with a computer or using a smartphone to purchase a product or services at a retail store. The user's bank account can also be linked to the digital wallet.
Digital wallets don't directly store cryptocurrency. In the cryptocurrency realm, a wallet is a software program that stores private and public keys and interacts with blockchains to allow users to send and receive digital currency and monitor their balance.
In the case of cryptocurrency, digital wallets don't just make basic financial transactions; they authenticate the holder's credentials. The user's public key is the address to which anyone can send cryptocurrency. The corresponding private key is what allows users to spend funds from that address.
The CryptoSecure wallet aims to help currency owners stay in charge of their own money, while helping them navigate cryptocurrency infrastructure. The wallet helps users buy crypto coins, secure their funds, and store their assets without worrying about others stealing their money.
CryptoSecure allows multiple co-signers for withdrawals. Users can make a withdrawal with two-factor verification. Co-signers get an email to approve the withdrawal. The transfer completes after the waiting period.
With Advanced Encryption Standard (AES) hardware encryption, app sandboxing, and keychain and code signatures, CryptoSecure represents a security advance over web and desktop wallets and other mobile platforms.
The main appeal of UMF Group is that it's decoupled from the price of cryptocurrencies. Whether Bitcoin goes up or down is immaterial. This cyber security provider should thrive regardless. What's more, UMFG's proprietary technology probably can be applied down the road to other applications besides cryptocurrency.
To be sure, UMF Group is a small company. The firm's share price can be more volatile than larger players. But it also offers greater potential for capital appreciation.
Upending the Status Quo
The surest path to big profits is to find companies that herald "game-changing" technologies, products or business models.
As an investor, you should continually scour the business landscape to pinpoint profit catalysts that can propel a stock to market-beating heights. These catalysts can be a corporate acquisition, partnership, product, or regulatory approval…anything new that promises to upend the playing field's status quo.
Hence UMF Group's CryptoSecure. It's a digital wallet with enhanced security — the sort of product that the booming field of mobile payments increasingly needs. PayPal (NSDQ: PYPL) and other payment platforms are acquiring smaller tech companies that offer ground-breaking security tech. They're particularly interested in new forms of digital wallets. UMFG could be an acquisition target, which would prove a boon for its shareholders.
When a disruptive technology like digital wallets is adopted by corporate behemoths and industry bellwethers, it's time to start investing in the entrepreneurial companies that dominate this emerging know-how.
Social Media Buzz
A new study from MasterCard (NYSE: MA) reveals that digital wallets were mentioned in 75% of tracked conversations that social media users conducted about new ways to make payments.
The Mastercard Digital Payments study analyzed 3.5 million conversations on social media platforms, such as Facebook (NSDQ: FB) and Twitter (NSDQ: TWTR).
However, as clear as the trend is, predicting the winners from that shift is a dangerous way to invest, especially when the companies involved are global tech titans with balance sheets that dwarf those of nations and consider their payments divisions sideshows that need not be profitable.
Add in MasterCard and Visa (NYSE: V) deciphering their evolving relationships with Silicon Valley partners-cum-competitors and government agencies seeking to more closely regulate credit card transaction fees, and you have a cauldron of competitive dynamics that could boil over any side.
In these situations, you should look for opportunities in two places: behind-the-scenes suppliers to the players making headlines and the niches so unsexy that most people ignore them.
That's why investors should give UMF Group a hard look. Shrewd investors look to get onto the ground floor of small, emerging companies that are developing a breakthrough technology. These companies are often given short shrift at first, but those with distinctive technology eventually grow and dominate their respective niches.
So how can investors benefit from the cryptocurrency boom? You should pluck a lesson from tech's past and look for more reliable gains by focusing not on the glitzy stars of this new tech wave but on the solid companies that service them in various ways by providing crucial parts and infrastructure. This breed of company is known as a picks-and-shovels provider.
Think back to the dawning of the PC age. Hundreds of early computer companies vanished, leaving investors in them holding the bag. Meanwhile, some of the computer age's biggest winners have been companies such as Alphabet (NSDQ: GOOGL), Intel (NSDQ: INTC), and Microsoft (NSDQ: MSFT) that provided the infrastructure and add-ons that made PCs so indispensable.
Similarly, many well-established companies are positioned to benefit from the growing popularity of cryptocurrencies.
One of the greatest challenges the financial world faces is preventing fraud from siphoning money from bank accounts and destroying businesses. Every year, billions are lost due to cybercriminals.
Cryptocurrencies are particularly vulnerable to security breaches. New coins are entering the market on a nearly daily basis. Fast growth exposes vulnerabilities in the underlying infrastructure. End users are often careless or lack skills in cyber security. If their digital wallets aren't totally secure, their cryptocurrency wealth can vanish in an instant.
The phenomenon of cybertheft is exacerbated by the growing involvement of organized crime. Many financial losses have been traced back to the bank accounts of specific criminal organizations, especially in Russia and Eastern Europe. These tech-savvy gangsters won't whack you; they'll hack you.
The interference of Russian President Vladimir Putin's army of hackers during the 2016 presidential election also underscores the cyber risk emanating from far reaches of the globe. This drama still unfolds in the continuing investigation of Special Counsel Robert Mueller in Trump-Russia collusion. It has come to light that many Russian hackers get paid in cryptocurrencies; these cyber criminals also are adept at stealing digital money.
As geopolitical tensions rise over intensifying cyber attacks in the public and private sector, the technology companies that make protective software stand to reap long-term profits.
Cyber attacks are increasing in sophistication and intensity; you can turn this global threat into an investment opportunity that plays out for decades. These trends prompted UMF Group's developers to forge CryptoSecure.
The final month of 2017 saw a steep drop in the price of Bitcoin and other cryptocurrencies across the board.
But here's the kicker: at the same time, cryptocurrency wallets and other cryptocurrency tech companies have racked up massive gains. What does this mean for investors?
Cryptocurrency companies such as UMFG allow you to profit whether the price of Bitcoin goes up or down.
CryptoSecure provides four layers of security ensure that coin holders' funds are safe at all times: private keys, watch-only addresses, two-factor authentication, and secure chat. That means UMFG's digital wallet could have other applications down the road. Right now, it's addressing a vital unmet need in the cryptocurrency space.
DISCLOSURE: Disclosure: the author holds no positions in any of the stocks mentioned in this piece.

---
The views and opinions expressed in this article are those of the authors, and do not necessarily represent the views of equities.com. Readers should not consider statements made by the author as formal recommendations and should consult their financial advisor before making any investment decisions. To read our full disclosure, please go to: http://www.equities.com/disclaimer.
You May Also Like
| Symbol | Last Price | Change | % Change |
| --- | --- | --- | --- |
| AAPL | | | |
| AMZN | | | |
| HD | | | |
| JPM | | | |
| IBM | | | |
| BA | | | |
| WMT | | | |
| DIS | | | |
| GOOG | | | |
| XOM | | | |
| BRK.A | | | |
| FB | | | |
| JNJ | | | |
| WFC | | | |
| T | | | |
| NFLX | | | |
| TSLA | | | |
| V | | | |
| UNH | | | |
| PG | | | |