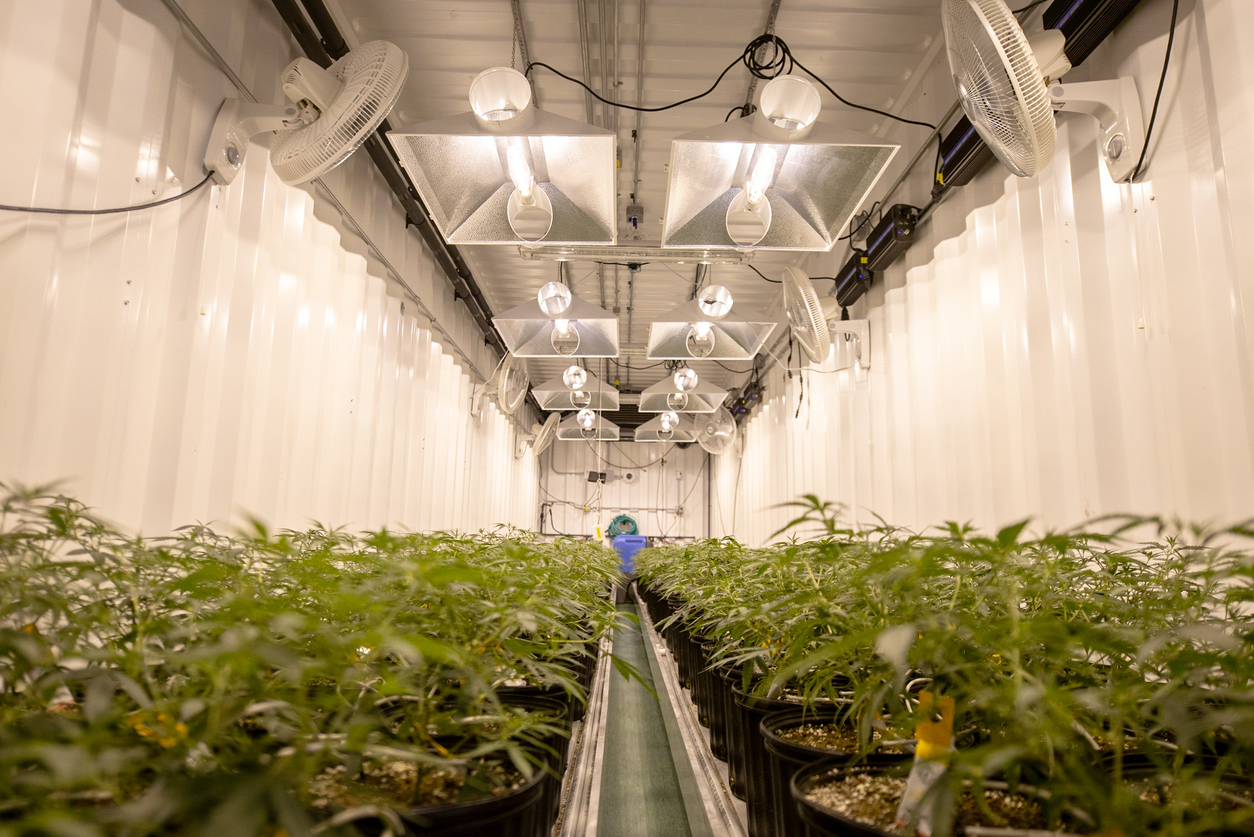 Image courtesy of iStockphoto.com/user:Fatcamera
As the U.S. cannabis market has grown at a rapid pace, the point-of-sale market has also changed. However, the point of sale provider market is still a highly concentrated market with five companies accounting for 68% of the market and the top-ten account for 84% of the market, according to a report from Cannabiz Media. Smaller vendors and even some name brand vendors have been able to enter this market as the same report from 2018 showed concentration among the top-five companies was 80%.
Even though the market is more competitive, and consolidation is looming, both the 2018 and the 2019 reports show BioTrackTHC is still the clear leader now serving more than 2,000 customers across the country. After an acquisition late last year, BioTrack is owned by Helix TCS, a technology and security service provider.
BioTrack is really the sole business of Helix and has been called "the gold standard of track and traceability systems" by the former Attorney Generals in Washington and Maryland. These government officials also attested that BioTrack THC was fully compliant with the Cole Memo, which states that "both the existence of a strong and effective state regulatory system, and an operation's compliance with that system" are essential to meet the states' obligations in regulating marijuana-related conduct so that federal intervention and enforcement are not necessary or appropriate.
"Our software gives these legitimate, well-meaning, good faith businesses the ability to provide comfort to the regulators, law enforcement and the government," CEO Patrick Vo told Cannabis Tech. "Our first level of priority is to make sure there is truly a distinction [identifiable to regulators] between the legal supply chain and the illicit supply chain."
While this may seem minor, having the blessing and regulatory approval from state agencies is critical as BioTrack essentially is a one-stop shop for cannabis operators after they receive their license. The company handles all the infrastructure from seed-to-sale tracking software, physical security detail for moving cash and product and the whole sale selling of cannabis. BioTrack is operating in nine states and in Puerto Rico (which does not include the 2,000-retail customer who generally just use the seed-to-sale tracking and point-of-sale software). As an example, Planet 13 Holdings, owner and operator of the largest cannabis dispensary in the country located in Las Vegas, uses BioTrack's software to manage their point-of-sale business.
Another area of innovation for BioTrack has been a pilot launch of virtual cannabis cards. The company has launched such a program in North Dakota where users can register entirely online and receive a virtual card.
"There will no longer be any need to wait for a physical card to be printed, or for it to be mailed to you, you can literally download it to your mobile phone as soon as it is available," explains CEO Vo, in the same interview with Cannabis Tech.
On the production-side of BioTrack's business, Latin American expansion is on the horizon. The company already counts former President of Mexico, Vicente Fox, on its board of directors, which was a strategic move considering that the region is worth $9.8 billion in cannabis sales, according to New Frontier Data. Those number include both legal and illegal sales, but Uruguay's move to legalize adult-usage has created a swell in the surrounding countries for similar legislation.
Bottom line, BioTrack is facing tougher competition in states for contracts as evidenced by them being the second-largest software provider in Oklahoma, but the company has pedigree and a global expansion plan already underway.
Equities Contributor: Stephen L. Kanaval
Source: Equities News