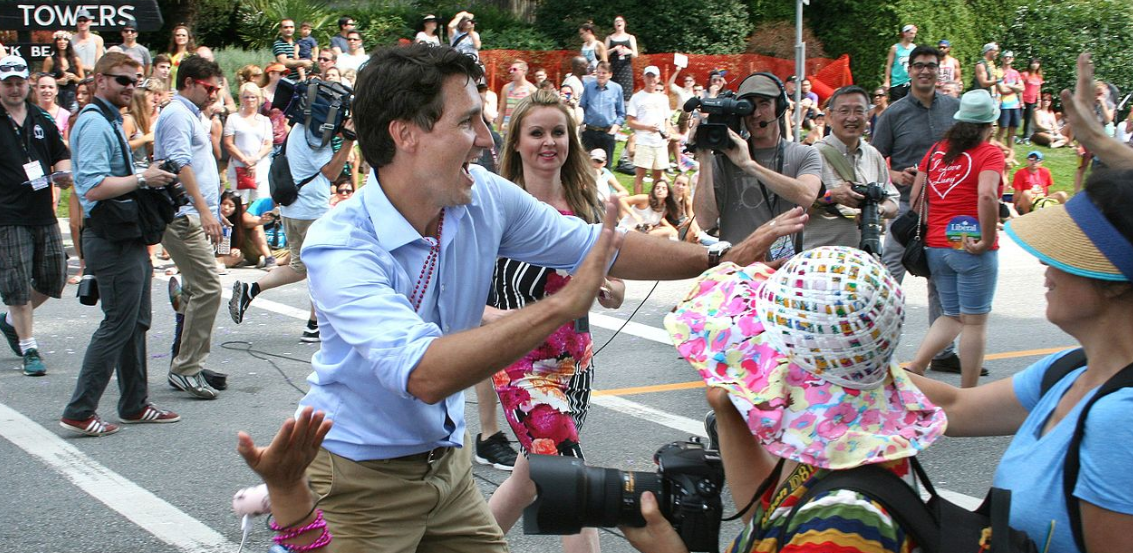 Source: Wikipedia, vl04 / CC BY (https://creativecommons.org/licenses/by/2.0)
Canadian Prime Minister Justin Trudeau will isolate himself for 14 days after his wife, Sophie Grégoire Trudeau, tested positive for coronavirus.
"The Prime Minister is in good health with no symptoms. As a precautionary measure and following the advice of doctors, he will be in isolation for a planned period of 14 days," the Prime Minister's office said.
In a personal note, Sophie said she was "experiencing uncomfortable symptoms of the virus," adding that she "will be back on my feet soon".
Last week, Ms. Grégoire Trudeau attended a charity event in Britain with her daughter, Ella-Grace, and Margaret Trudeau, the prime minister's mother. She was part of a panel with Julia Gillard, the former Australian prime minister, and posed for a photograph in a small group that included Lewis Hamilton, the Formula One driver.
Canada has only 160 presumptive cases of the virus, but Trudeau represents another politician affected by the pandemic. A senior Brazilian government official who visited Mar-a-Lago days ago and was in proximity to President Trump and Vice President Mike Pence, has tested positive for the coronavirus, Brazil's government confirmed on Thursday.
Florida Republican Senator Rick Scott announced that he is under a self-imposed quarantine after potentially making contact with a Brazilian delegate who has tested positive for the coronavirus. Senator Scott was at the same event at Mar-a-Lago as President Trump and Vice President Pence, but issued a statement saying that the two other men did not have contact with the same individual. Texas Republican Senator Ted Cruz recently ended his self-imposed quarantine after he attended the Conservative Political Action Conference (CPAC) in Washington, where he and several other lawmakers were potentially exposed.
_____
Source: Equities News