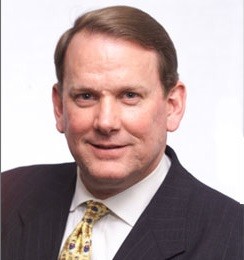 Each week, we tap the insight of Sam Stovall, Chief Equity Strategist for S&P Capital IQ, for his perspective on the current market.
EQ: The markets seemed to be chugging along just fine up until Wednesday, when Fed Chair Yellen testified in front of Congress. Apparently, news that December was a "live possibility" gave investors pause. What are your thoughts on the market's reaction?
Stovall: The S&P 500 has risen nearly 13% since the late-August low and more than 8% since the beginning of October. So the market has done very well, and I think it was in need of a rest. As a result, Fed Chair Yellen's comments gave the market reason to pause, but the Fed has been talking about raising rates for so long that it really should come as no surprise to any investor. I don't really view it as a game-changing interview that she gave. I just think the market is going through a much-needed digestion of recent gains.
EQ: November also marks the end of the "Sell in May" period. You looked at that in this week's Sector Watch report, and also on the performance of the rotation strategy that suggests investors not sell out completely, but rather move into defensive areas. How did this strategy perform versus the broader market?
Stovall: The strategy basically takes the old saying of, "sell in May and go away," and advises with a bit of alteration. I suggest that investors should rotate and not retreat. In other words, don't sell out and go into cash, but rather rotate into the defensive Consumer Staples and Health Care sectors from May through October. By doing that, investors would have added about 4 percentage points per year to the S&P 500's return, and would have done so with lower volatility going back to 1990.
This year, the technique worked as evidenced by the S&P 500 being down 0.3% from April 30 through October 30 while the two defensive sectors were up an average of 1.4%. So rotate, don't retreat worked again.
EQ: That's especially impressive considering that Health Care dealt with its own issues in the biotech space. Were you surprised that this group held up so well during this period?
Stovall: I think it probably ended up offering a lower return than it would had we not heard presidential candidate Clinton talk about what she would do to the Health Care industry in general and the biotech companies in particular. But I feel that because the Health Care group is expected to show very strong earnings in 2016, and biotech is also expected to do quite well, that the price appreciation that we've seen over the last several years has been earned. It's been earned through actual increases in revenues and earnings, and it's not just based on expectations of improvements down the road.
EQ: We are now entering the best six months period. How has the market performed during this period?
Stovall: Historically, the November through April period for the S&P 500 was up about 6.7% going back to World War II as compared to a less than 1.5% for the May through October period. Usually, we see very good price appreciation, primarily as a result of capital inflows early in every new year. Pension funds put money to work, bonuses get paid out, which helps to maximize 401k contributions. You also have to fund your IRA by April 15, and if you're going to get tax money back from Uncle Sam, traditionally you file early.
So I see that as a likelihood this year as well. Frequently, the November through April period outperforms the subsequent May through October period by more than 70 percent of the time. It implies that you could either be in the S&P 500 in that six-month period rather in cash or in the defensive sectors, or you could rotate into the cyclical sectors of Consumer Discretionary, Industrials, and Materials.
EQ: If investors were to have applied this cyclical sector rotation strategy for the best six months, what kind of historical performance would they have seen?
Stovall: Going back to 1995, using a 12-month rotation strategy would have increased the S&P 500's more normal 7% compound rate of growth to a more than 13% compound growth rate with slightly lower volatility. Of course, there's no guarantee that this will work again in the future, but I think with so few people willing to invest based on a nursery rhyme—as they call it—it's probably not going to be arbitraged away anytime soon.
EQ: What are the ETFs that investors can use to implement strategy?
Stovall: Well, this strategy has worked quite nicely so what they can do is look for ETFs that mimic the sectors within the S&P 500. If they only wanted to rotate in six of the 12 months of the year, they could be in SPY from Nov. 1 through April 30, and then split the money into Consumer Staples Select Sector SPDR ETF (XLP) and Health Care Select Sector SPDR ETF (XLV).
If they want to rotate for all 12 months of the year as opposed to being in SPY, they can divide their money three ways into Consumer Discretionary Select Sector SPDR ETF (XLY), Industrial Select Sector SPDR ETF (XLI), and Materials Select Sector SPDR ETF (XLB) from November through April and then rotate into XLP and XLV for the summertime months.
For more from S&P Capital IQ, be sure to visit www.getmarketscope.com.
DISCLOSURE: The views and opinions expressed in this article are those of the authors, and do not represent the views of equities.com. Readers should not consider statements made by the author as formal recommendations and should consult their financial advisor before making any investment decisions. To read our full disclosure, please go to: http://www.equities.com/disclaimer