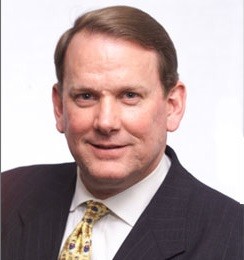 Each week, we tap the insight of Sam Stovall, Chief Equity Strategist for S&P Capital IQ, for his perspective on the current market.
EQ: Oil prices saw a pretty strong bounce off the mid-March lows. Could we have seen the bottom of oil's collapse?
Stovall: I think it's a very good possibility that we have. Oil prices in the mid-to-low $40 per barrel area seems to be a natural support area. Now with us being back in the mid $50s, certainly we could see a retest of the prior lows. But I think chances are that we won't be setting even lower lows.
EQ: In this week's Sector Watch report, you examined the obvious question of whether it's time to get back into Energy. What was the answer you came up with?
Stovall: I came up with a one-word answer: Selectively. Granted, on April 17, we had a 20-point decline on the S&P 500 because of changes on Chinese regulatory actions, US options expirations, and a slightly stronger than expected gain in year-over-year CPI. While nine of the 10 sectors in the S&P 500 posted declines on the week, Energy was up strongly. So the obvious question is, is it time to buy into Energy?
I spoke with our Energy sector group head, who said that he continues to have negative recommendations on Coal, Oil & Gas Drilling, Equipment & Services, and Exploration & Production. He has neutral outlooks on Integrated Oil & Gas, and Refining & Marketing.
So he's negative or neutral on six of the seven sub-industry groups in Energy, and I think it's because we really haven't seen the extent of shrinkage in capital expenditures. Because we could end up seeing at least relatively soft oil prices for an extended period of time, you have an awful lot of drilling activities that are no longer profitable, less of a need for all of the equipment and services. So there could still be a shakeout in many of these upstream categories.
It's the midstream categories like the storage and transportation areas that we think could see some benefit. Therefore, the only positive fundamental outlook that our Energy group has is for Oil & Gas Storage & Transportation.
EQ: Why is the outlook for the Oil & Gas Storage & Transportation group positive? Is it because they are less susceptible to the price fluctuations of oil?
Stovall: It's really because it is the volumes on which the companies in this group get their pricing that benefits their overall earnings. Our analysts think that fee-based pipeline and terminal operators will continue to expand their earnings in excess of US GDP growth as profitability for these kinds of companies depends more on the overall volumes that are being transported through the pipelines than the actual price itself.
That said, not all areas of storage and transportation are likely to do well. Our analysts remain cautious on the tanker market, and probably think that it'll be challenging for the next 12 months due to overcapacity and weak demand for crude oil.
EQ: What are some other suggestions that you have for long-term investors looking to dip their toe back into Energy during this challenging period for the group?
Stovall: There are very few companies that have very strong buy recommendations. Fewer than 5% of the companies that we follow analytically in the Energy sector have strong buy recommendations. The ones that do are: EOG Resources, Inc. (EOG) , FMC Technologies, Inc. (FTI) , Rowan Companies plc (RDC) , SM Energy Company (SM) , and Valero Energy Corporation (VLO) . These companies come from a variety of sub-industries. EOG is an exploration and production company. Rowan is a driller. Valero is a refining and marketing company. Finally, FMC comes from the equipment & services category. So you can see that four of the five come from different sub-industries, so they happen to be more plays on individual companies rather than a particular turnaround for a specific sub-industry.
EQ: That kind of hammers home your point of being selective.
Stovall: Exactly. Within those five-star recommendations, we come up with four of the five being from totally different sub-industries, then you know we're just cherry picking among the overall sector.
For more from S&P Capital IQ, be sure to visit www.getmarketscope.com.
DISCLOSURE: The views and opinions expressed in this article are those of the authors, and do not represent the views of equities.com. Readers should not consider statements made by the author as formal recommendations and should consult their financial advisor before making any investment decisions. To read our full disclosure, please go to: http://www.equities.com/disclaimer