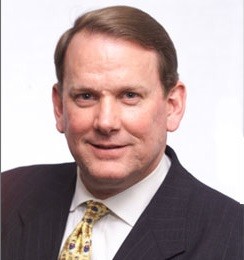 Each week, we tap the insight of Sam Stovall, Chief Equity Strategist for S&P Capital IQ, for his perspective on the current market.
EQ: The latest minutes from the Fed came out Wednesday. Were there any indications on the Fed's timeline for the first rate hike?
Stovall: I think the market interpreted that there was some statement made toward the timeline because we saw stock prices move higher, but bond yields and the value of the dollar move lower. So I think that seemed to point to a reduced conviction that the Fed would be raising rates anytime soon. People are still going to be assessing whether it's September or later this year, but I still think that most people anticipate the first rate increase will happen before the year is out.
EQ: There was a Reuters report Wednesday that indicated top fund managers are already positioning themselves for a post-September rate hike. As the timeline becomes a bit clearer, and more investors attempt to get ahead of the Fed, what kind of market activity do you anticipate?
Stovall: First off, I expect more volatility. We've been seeing that as the year has progressed. Six months ago, on a rolling 12-month basis, we had endured 35 days of which the market rose or fell by 1% or more in a single day. Today, that rolling 12-month count is up to 49. So I think we're just seeing increased volatility, which is a traditional thing to see as the bull market ages an investors start to worry when the Fed is going to start raising rates.
You're probably going to see a bit more rotation toward the growth-oriented stocks because, let's face it, if the Fed is going to raise interest rates, it'll slow the economy. If they don't raise interest rates, it'll be because of a slow economy. So I think investors will want to go for the growth regardless. We'll probably see gravitation continuing toward the Health Care, Technology, and Consumer Discretionary sectors and to a lesser extent the Financials.
EQ: Have you noticed signs of this already happening? Will it accelerate as more investors catch on to the shift?
Stovall: Yes, I've been noticing this. The S&P 500 is up 1.8% year-to-date through June 16. The Consumer Discretionary sector is up almost 6%, however, and Health Care is up nearly 9% while Technology is somewhat of a laggard in the growth areas being up about 3%.
So we have been seeing rotation into these cyclical areas. Also, just by monitoring the relative performance between theS&P 500 Pure Growth ETF (RPG) and the S&P 500 Pure Value ETF (RPV) , you can see that there have been better relative outperformance by the growth stocks than by the value stocks.
EQ: In this week's Sector Watch report, you looked at the Energy sector, which is one of the most alluring yet unloved areas of the market for quite some time now. What has happened to this group over the past 20 years?
Stovall: This group has taken it on the chin, to put it lightly. It has experienced about a 50% decline in the cost of its underlying commodity: crude oil. As a result, we've had a decrease in earnings in this category. So what I did was a five- and 10-year look-back to see what it has done. So while the S&P 500 has posted a 5.8% compound growth in earnings over the past five years, Energy has seen earnings fall by 12.6% per year.
So Energy has basically gotten crushed. We're trading at about $35 per share in terms of earnings five years ago, and today it's less than $20. So we've had a pretty dismal return for earning in Energy. As a result, the relative price performance for the Energy sector—and it's not just the large caps, it's the small caps and the global energy sectors—are now trading at all-time lows, depending on when those indices were created. That could be 20 years ago for the S&P SmallCap 600 and S&P Global 1200, or 25 years ago for the S&P 500. So this group is definitely appealing because it is now trading at more than two standard deviations below the mean over this 20- to 25-year period, but I think investors are worried about catching a falling knife, jumping after something that exhibits the glide path of a crowbar, or however you want to describe it, I think investors are very nervous about jumping back into Energy.
EQ: For bottom-fishers and bargain hunters, the Energy sector might seem like a major opportunity right now, especially when looking at the peak levels of 2008. As you often do in your weekly report, you examined a better way to play the Energy sector for investors. Can you tell us more about the Global 1200 Free Lunch Portfolio?
Stovall: When somebody gives you something for nothing, I like to call it a free lunch. When you think about Sir Isaac Newton, if he had created a fourth law, it would be that for every increase in return you have an equal level of risk. But when you look to combining sectors with low correlations, you can actually get something for nothing—meaning potentially higher returns for lower volatility.
I found that you can attain this by combining Energy with Consumer Staples, which is the icon of defensiveness, as well as Information Technology, which is the poster child of cyclicality. I have found that over the past 20 years, looking at the S&P Global 1200 index, instead of getting the 6% compound rate of growth for the broad market, this strategy would have delivered an 8.7% compound rate of growth with lower volatility and would have beaten the benchmark about two out of every three years.
Of course, there's no guarantee that it's going to work going forward, but one reason I think it may is that each of these three sectors represents a spot on the average economic cycle that is very different from the other. Technology is an early cycle performer, Energy is a late cycle performer (and a good inflation hedge), whereas Consumer Staples are those where the demand for the products and services remain fairly static even during recessionary periods.
For more from S&P Capital IQ, be sure to visit www.getmarketscope.com.
DISCLOSURE: The views and opinions expressed in this article are those of the authors, and do not represent the views of equities.com. Readers should not consider statements made by the author as formal recommendations and should consult their financial advisor before making any investment decisions. To read our full disclosure, please go to: http://www.equities.com/disclaimer