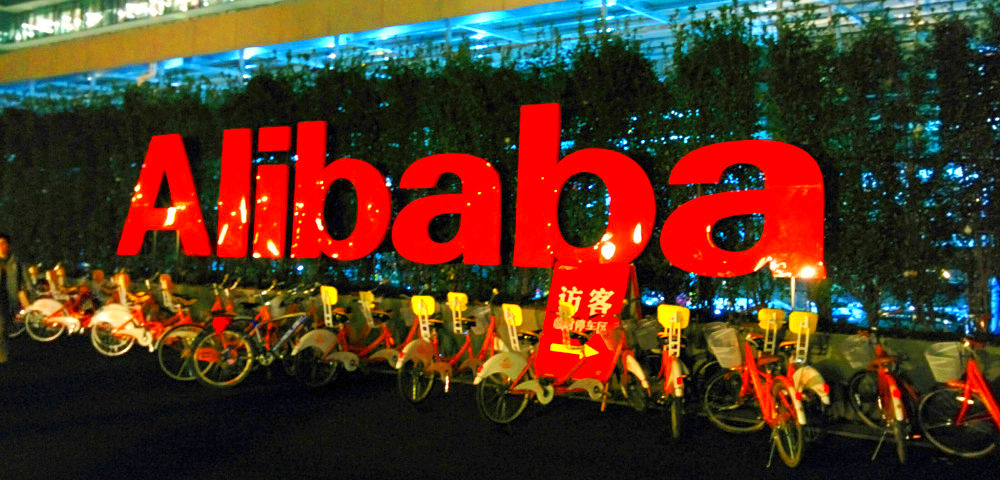 Image via leighklotz/Flickr CC
One stock that has been feeling the heat from a potential trade war with China is Altaba (AABA), suggests Chuck Carlson, editor of DRIP Investor.
The company—formerly Yahoo—doesn't actually have any manufacturing plants in China, or anywhere for that matter.
Indeed, the company is pretty much an investment company with stakes in a number of companies, the most notable being China-based internet giant Alibaba (BABA).
China-based companies have been in the cross-hairs of investors since the trade rhetoric escalated, with Alibaba now trading at a 16% discount from its 52-week high. Altaba owns roughly 15% of Alibaba and thus will find its stock price greatly influenced by the action of Alibaba.
Altaba stock is down around 14% from its 52-week high of more than $80 per share. I may be in the minority, but I don't think the actions will match the rhetoric when it comes to a trade war with China, which means China-related stocks should get a bit of a relief rebound.
I think Altaba offers an interesting asset play at current levels and a way to play a rebound in China-related stocks.
Please note Altaba offers a direct-purchase plan whereby any investor may buy the first share and every share of stock directly from the company.
Chuck Carlson is editor of DRIP Investor.
Subscribe to Chuck Carlson's DRIP Investor here…
About MoneyShow.com: Founded in 1981, MoneyShow is a privately held financial media company headquartered in Sarasota, Florida. As a global network of investing and trading education, MoneyShow presents an extensive agenda of live and online events that attract over 75,000 investors, traders and financial advisors around the world.