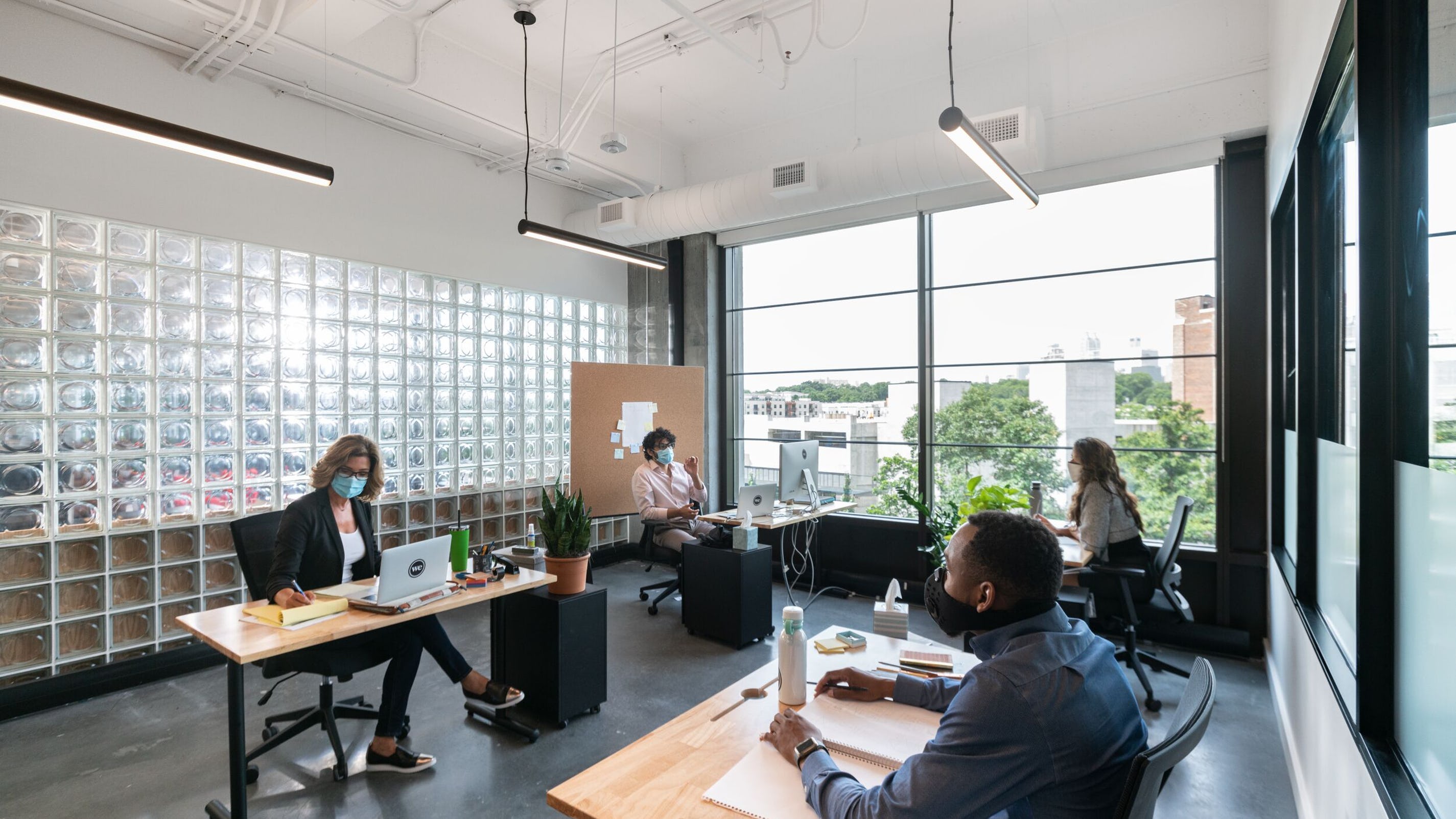 Image source: WeWork
WeWork agreed to a reverse merger with a special purpose acquisition company in a deal to take the office sharing startup public almost two years after a failed attempt at an initial public offering.
The planned merger with BowX Acquisition Corp (Nasdaq: BOWX ), which is expected to close in the third quarter of this year, values WeWork at $9 billion including debt, a fraction of the $47 billion at which the company was once valued.
The transaction will provide WeWork with about $1.3 billion in cash to help fund future growth plans, including a fully committed $800 million private placement from investors including Starwood Capital, Fidelity, Centaurus Capital and BlackRock.
WeWork chief executive officer Sandeep Mathrani will continue to lead the company, and Vivek Ranadivé, chairman and co-CEO of BowX, and Deven Parekh, Managing Director of Insight Partners, will join the board.
SoftBank Group Corp (OTC US: SFTBY ), WeWork's largest backer, will retain a majority stake in the company after the deal. According to Reuters, SoftBank and other investors have agreed to a one-year lock-up on their shares and current shareholders will own about 83% of the company.
"This company is primed to achieve profitability in the short-term, but the added long-term opportunity for growth and innovation is what made WeWork a perfect fit for BowX," said Ranadivé, who also owns the Sacramento Kings basketball team.
New York-based WeWork's first plans for an initial public offering fell apart in 2019 after investors raised concerns about the company's governance, which eventually led to the ouster of its co-founder and chief executive officer Adam Neumann.
Less than a month after Neumann's September 2019 resignation, SoftBank took an even bigger stake in WeWork as part of a bailout package.
Under Mathrani, who joined WeWork a year ago, the company has cut costs by about $1.6 billion through a combination of closing 100 locations, reducing workforce and renegotiating leases. WeWork now has roughly 850 locations in 152 cities around the world.
With the end of the COVID-19 pandemic perhaps in sight and a new era of remote work, many companies are shedding commercial office space and looking for flexible workspaces.
According to the company, large businesses now account for about half of its customers, up from 10% in 2015. WeWork said it has also shifted more of its members to longer-term leases, as opposed to monthly commitments.
WeWork expects occupancy to return to 90% of its pre-pandemic level by the end of next year after declining to 47% amid stay-at-home orders.
WeWork disclosed $3.2 billion in revenue in 2020, the same as the year before, and an EBITDA loss of $1.8 billion.
Mathrani said, "WeWork has spent the past year transforming the business and refocusing its core, while simultaneously managing and innovating through a historic downturn. As a result, WeWork has emerged as the global leader in flexible space with a value proposition that is stronger than ever. Having Vivek and the BowX team will be invaluable to WeWork as we continue to define the future of work."
_____
Source: Equities News