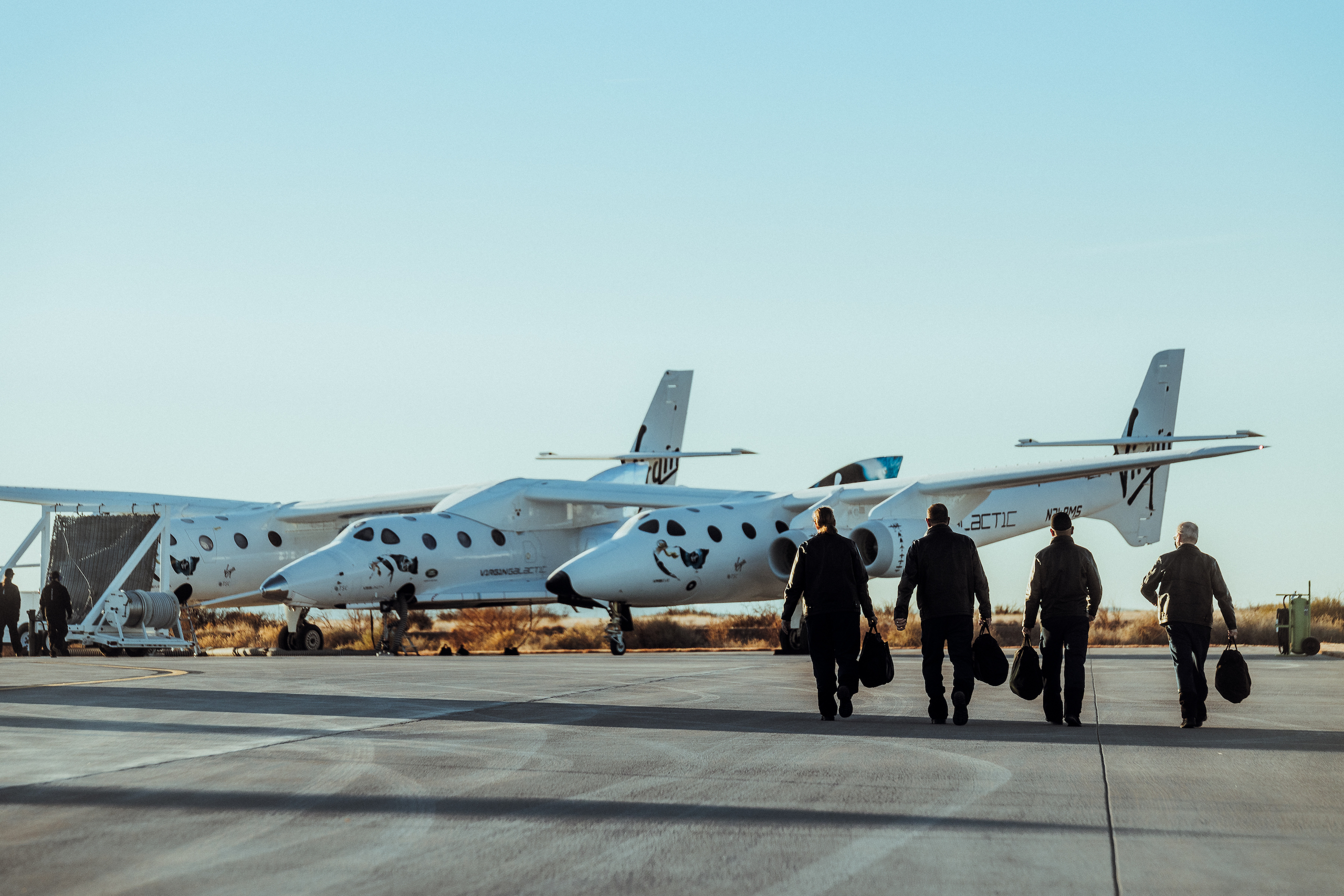 Image source: Virgin Galactic
Virgin Galactic unveiled a new flight window this month for its SpaceShipTwo Unity, which had its planned test flight in December suspended due to technical issues.
In an announcement Monday, the space company said the next flight window will open Feb. 13 in southern New Mexico "pending good weather and technical readiness."
Michael Colglazier, Virgin Galactic's chief executive officer, said the company is "pleased to be able to get back to the skies" and continue with its flight test program, which has been working towards its vision to start offering commercial passenger flights from Spaceport America in New Mexico.
In mid-December, nearly two full years after its last powered spaceflight, Virgin Galactic attempted to send SpaceShip Two Unity on its third suborbital flight.
During that Dec. 12 test flight, however, the spacecraft's on-board computer triggered a fail-safe scenario that prevented ignition of the rocket motor. The two pilots glided the ship safely to a landing.
This month's flight will test the remedial work done since December, as well as evaluate the new interior cabin, which has been upgraded for passengers, Virgin Galactic said.
Prior to December's test flight, Virgin Galactic's schedule included another suborbital flight with four mission specialists inside the cabin to ensure readiness for commercial operations.
That trip would have been followed by a final test flight carrying Virgin Galactic's founder, Richard Branson, during the first quarter of 2021. After that, the company aimed to begin flying commercial missions with paying customers.
Virgin Galactic said the upcoming test flight's results "will inform the next steps in the test flight program."
_____
Source: Equities News