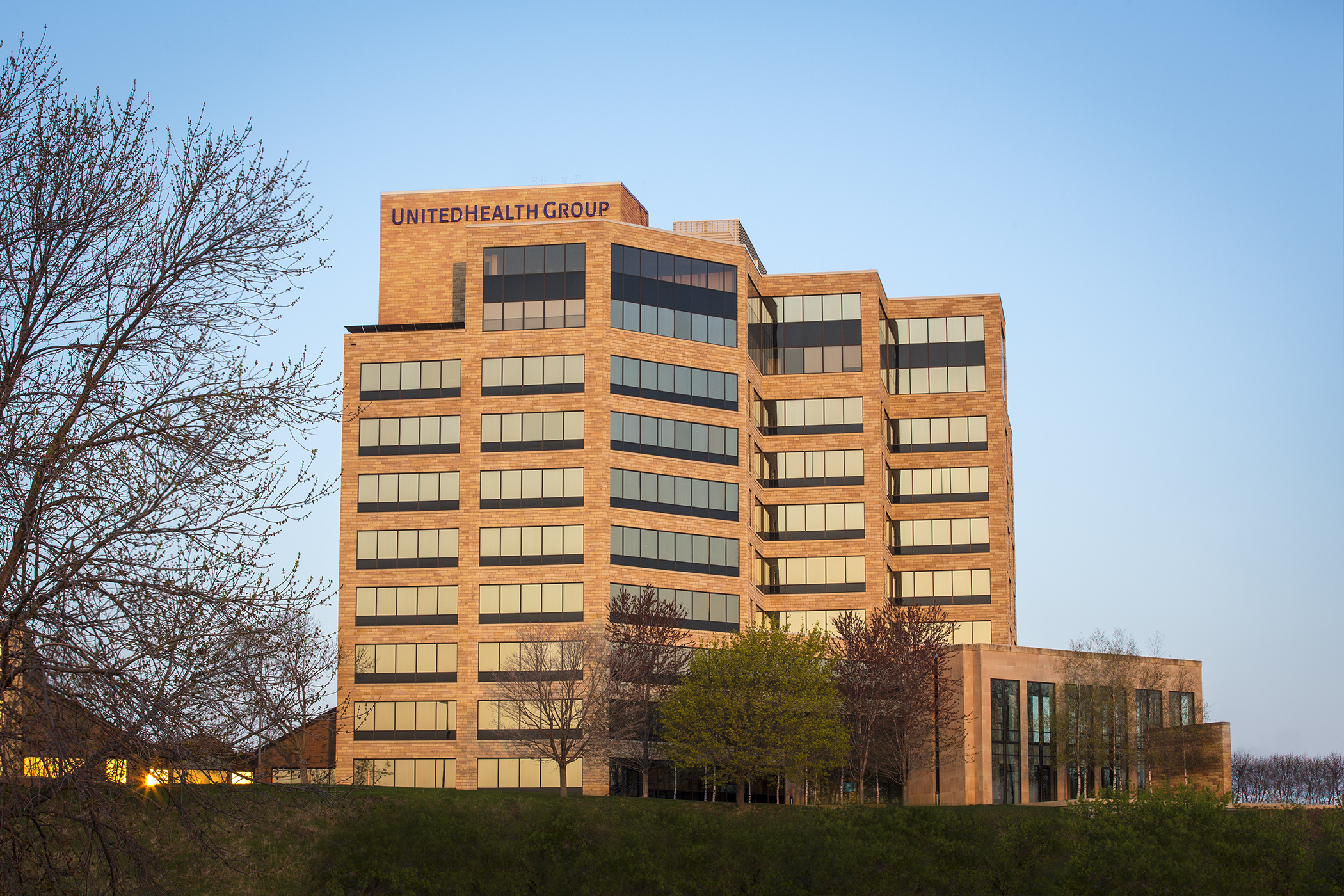 Image source: UnitedHealth Group
UnitedHealth Group reported a drop in fourth quarter earnings, a decline the health insurance company partially attributed to COVID-19-related care costs.
On Wednesday, the Minnesota-based company reported a quarterly profit of $2.21 billion, a 37% decrease, but ahead of Wall Street's expectations. On a per-share basis, UnitedHealth's net income was $2.30 per share, or $2.52 after one-time adjustments.
The country's largest health insurer said its profit was impacted by a recovery in demand for healthcare services and an increase in costs related to its programs to make COVID-19 testing and treatment more accessible.
UnitedHealth posted revenue of $65.47 billion for the period, also beating estimates, up from $60.9 billion in the same quarter a year earlier.
The company said that, earlier in 2020, people avoided hospital visits for routine and elective medical procedures during the pandemic's peak. Health care use began rebounding towards the end of the year, however, and medical costs – UnitedHealth's largest expense – rose 7% to $42 billion for the final quarter of the year.
In its earnings report, UnitedHealth said it spent more in the quarter covering claims for coronavirus testing and treatment. Altogether quarterly operating costs increased 11% year-over-year to $62 billion.
Full year revenue grew $15 billion to $257.1 billion, a 6% rise from 2019.
UnitedHealth Chief Executive Officer David Wichmann said the quarterly and full year results are consistent with the outlook projected at its 2020 investor conference last month.
For 2021, UnitedHealth expects full-year earnings in the range of $17.75 to $18.25 per share with revenues in the range of $277 billion to $280 billion.
The forecast, Wichmann said, reflects costs linked to "continuing COVID-19 effects, such as: treatment and testing costs, the residual impact of people deferring care in 2020, and unemployment and other economic-driven factors."
"I couldn't be prouder of the more than 325,000 women and men of this enterprise for their role in advancing a higher performing health system during these times of unprecedented challenges," said Wichmann.
"We are grateful for the human spirit and resolve of our people, including our 125,000 clinicians who, with other frontline health care workers, demonstrated extraordinary collaboration, compassion and innovation."
_____
Source: Equities News