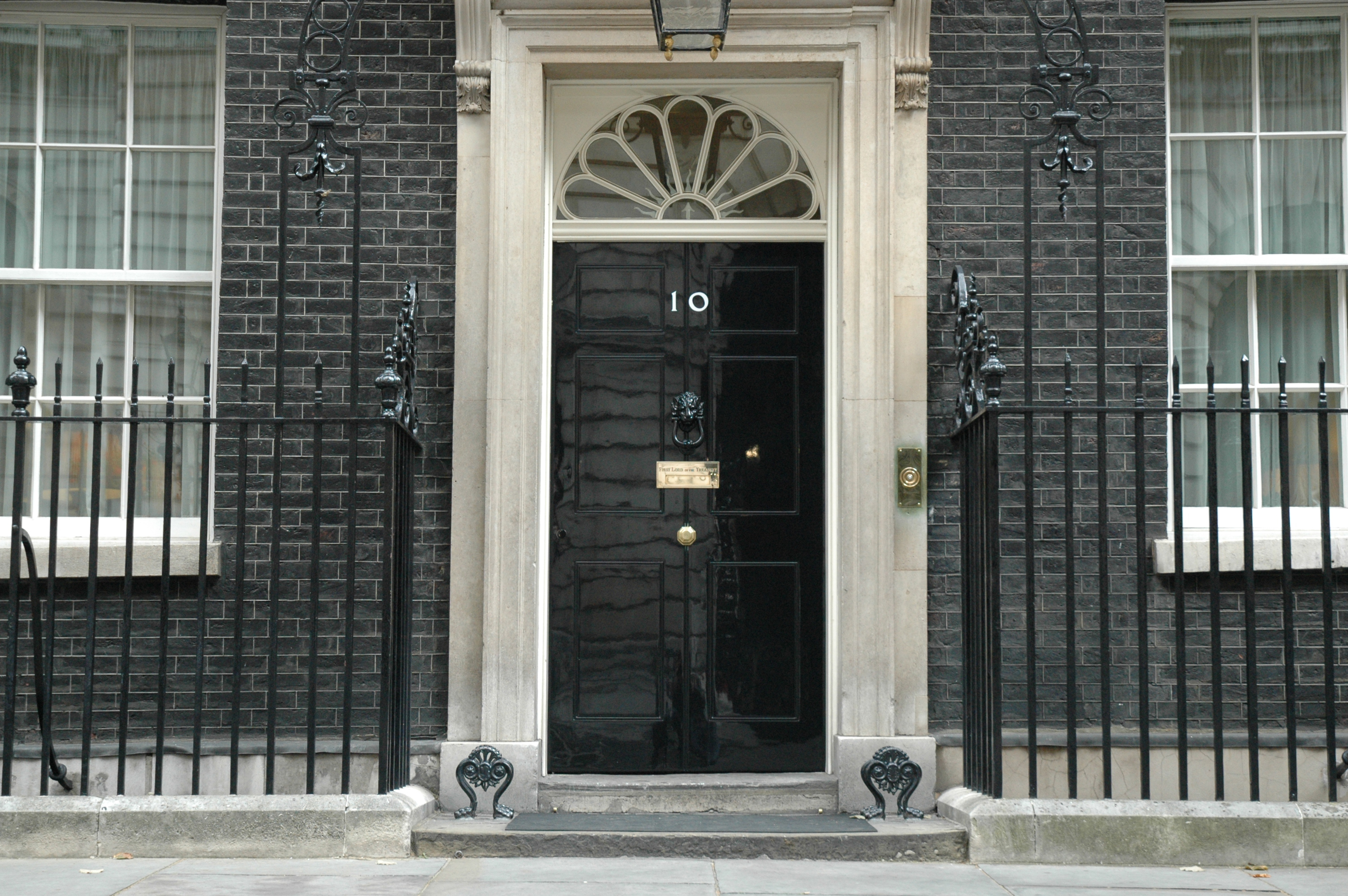 Image: No. 10 Downing Street, London. Source: Number 10 / Flickr, CC BY-NC-ND 2.0
British Prime Minister Boris Johnson unveiled what he described as England's "journey back towards normality," which calls for the lifting of most major COVID-19-related restrictions in June as long as certain conditions are met.
Under the strictest lockdown in the western world that was imposed in January to curb the spread of a more highly contagious strain of the virus, British pubs, restaurants and non-essential shops are closed, schools and offices are off-limits, gatherings are prohibited and foreign vacations are illegal.
On Monday, Johnson told Parliament, "The end really is in sight. A wretched year will give way to a spring and summer that will be very different and incomparably better than the picture we see around us today."
"There will be many people worried we are being too ambitious, and it is arrogant to impose any kind of plan upon a virus. But I also believe the vaccination program has dramatically changed the odds in our favor and it is on that basis that we can now proceed," he said.
The four-stage easing plan will begin in two weeks with the reopening of schools, and the final step, when most restrictions will be eased, will start at the earliest on June 21.
According to the roadmap:
March 8: Schools and universities will open for all students
March 29: Outdoor sports and mixing in groups of six will be permitted
April 12: Gyms, libraries, salons, outdoor hospitality, retail and indoor children's activities will resume
May 17: Indoor entertainment and attractions, indoor organized sports, 30-person limits outdoors, some large events with capacity limits and international travel (subject to review) will be allowed
June 21: No legal limits on social contact — nightclubs will reopen and larger events will be permitted
Johnson cautioned that each phase of the plan is contingent on vaccinations continuing, hospitalization numbers not surging and no additional variants of the virus emerging.
While he did not guarantee that there would not be a return to restrictions, the Prime Minister said the nation is "setting out on what I hope and believe is a one-way road to freedom."
"We can't, I'm afraid, rule out re-imposing restrictions at a local or regional level if evidence suggests they are necessary to contain or suppress a new variant which escapes the vaccines," he said.
With almost 120,000 virus-related fatalities, the UK has among the world's highest death tolls from the pandemic, and its economy has experienced its biggest crash in three centuries.
The nation has implemented an ambitious vaccine program, providing an initial dose to more than a quarter of its population so far, about 17.7 million people. The UK aims to offer a first dose of the vaccine to every adult by the end of July.
Ahead of Johnson's announcement Monday, British health officials reported the country's rapid vaccine rollout contributed to a substantial drop in infections, hospitalizations and coronavirus-related deaths.
_____
Source: Equities News