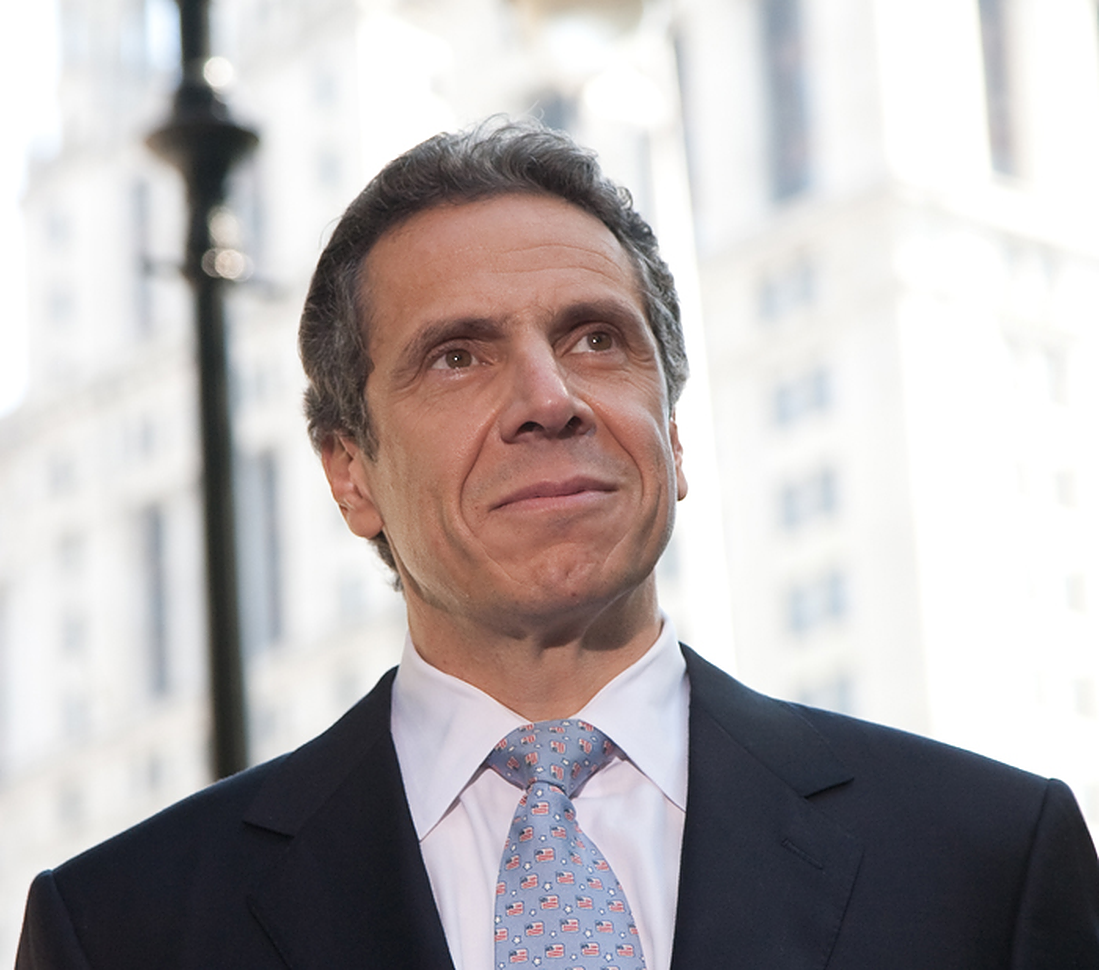 Image: Andrew Cuomo. Source: Pat Arnow, CC BY-SA 2.0, Flickr
New York Governor Andrew Cuomo's crisis deepened further Monday when a third woman stepped forward to accuse him of unwanted touching and advances in 2019.
Unlike the other two women who have accused Cuomo of sexual harassment, Anna Ruch never worked for the governor but met him at a crowded wedding reception, according to The New York Times.
Ruch described greeting Cuomo to thank him for giving a toast to the newlywed couple, when Cuomo put his hand on her bare lower back, which was exposed in an open-back dress.
After Ruch removed his hand, Cuomo put his hands on her cheeks and asked if he could kiss her, Ruch told The Times.
"I was so confused and shocked and embarrassed," Ruch said. "I turned my head away and didn't have words in that moment."
Prior to The Times' revelation, Cuomo had issued a lengthy statement Sunday saying he "never inappropriately touched anybody" but acknowledged that "some of the things I have said have been misinterpreted as an unwanted flirtation."
"At work sometimes I think I am being playful and make jokes that I think are funny," he said, adding, "I mean no offense and only attempt to add some levity and banter to what is a very serious business."
"I now understand that my interactions may have been insensitive or too personal and that some of my comments, given my position, made others feel in ways I never intended," he continued. "I acknowledge some of the things I have said have been misinterpreted as an unwanted flirtation. To the extent anyone felt that way, I am truly sorry about that."
His statement also said his office will fully cooperate with an independent investigation by New York State Attorney General Letitia James and follows mounting calls from several top Democrats for an independent review of the accusations.
On Saturday, US Rep. Alexandria Ocasio-Cortez tweeted that the women's "detailed accounts of sexual harassment by Gov. Cuomo are extremely serious and painful to read," and said the state attorney general should investigate.
During an appearance Sunday on CNN, White House press secretary Jen Psaki said President Joe Biden would support an independent review into the allegations and believes the probe should move "as quickly as possible."
The calls come after a former aide, Charlotte Bennett, told The Times that the Democratic governor made several inappropriate remarks about her sex life, which she "interpreted as clear overtures to a sexual relationship."
Bennett, 25, who worked for Cuomo until November, told The Times that the governor, 63, had harassed her during the height of the state's COVID-19 battle, including asking whether "she had ever had sex with older men."
Following The Times' report, Cuomo denied that he made advances toward Bennett and called for a review into the accusations.
Last week, Lindsey Boylan, who worked for the governor's administration from 2015 to 2018, expanded on allegations she made in December and claimed that Cuomo, at one point, gave her an unsolicited kiss in his Manhattan office.
_____
Source: Equities News