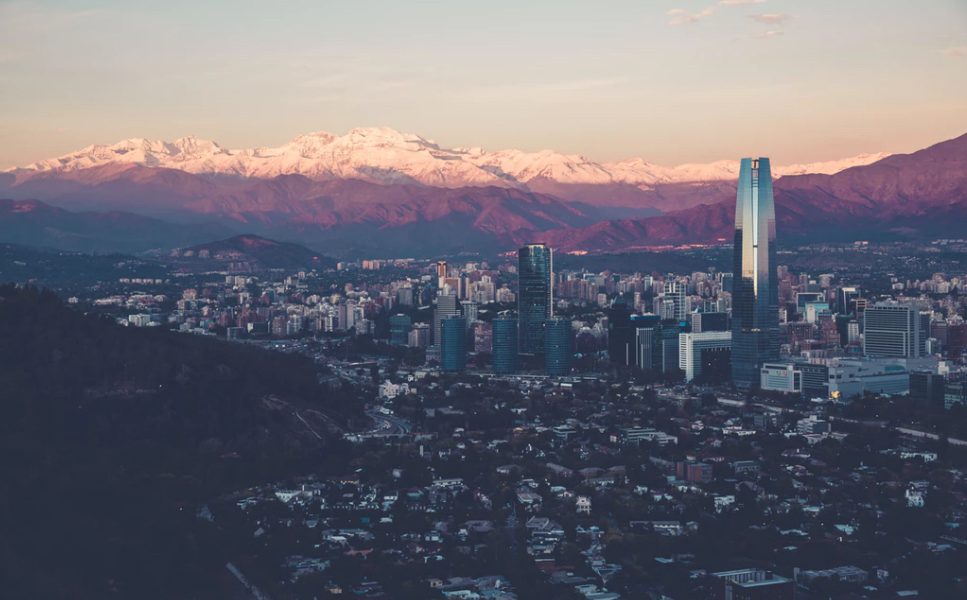 I'm off to Chile next week and thought, in preparation, I'd look at the state of FinTech in Latin America. So far, I've spent fair time in Colombia, Brazil and Argentina, and see these as the three major centres of activity along with Mexico. Equally, I meet a lot of the LatAm companies in Miami at conferences, and know there's a bit of FinTech fever rising across the region.
For example, according to Finnovista, the FinTech start-up economy has grown by 40% in the last year. Much of this is thanks to the awakening of the big banks to the opportunity that FinTech offers to reduce costs, meet increasing customer demands and bank the unbanked. Half of the peoples of LatAm are unbanked, and that's a major focal point.
Temenos recently commissioned research by the Economist Intelligence Unit that was published earlier this year in a report titled: "Whose customer are you? The reality of digital banking". There were several regional variants of the report, and the LatAm one shows some interesting nuances. For example, although half of the citizens are unbanked – 210 million people – the banks don't believe the telecoms firms will be the winners. This is because mobile money operators may have established operations across Latin America, with the number of registered accounts growing by 35% in the year to December 2016. However, only 10 million mobile money accounts were active at the end of that year, leaving many consumers still without the means to make online, mobile or point-of-sale payments electronically. Accordingly, just 21% of Latin American bankers think that non-financial firms, such as telecommunications or retailers, could become the biggest competition threat by 2020.
Now I find that surprising as the forecast is that, by 2022, Latin America is likely to 180 million registered mobile money users with 91.8 million active. In Brazil, Mexico, and Colombia, registered users are likely to reach 83.4 million, 39.6 million, and 17.8 million, respectively. So why would bankers think that the telco's won't be the provider of choice? I put it down to regulation.
In my travels across the region, I've found that most countries have governments that work with the banks to manage their economies, and are fairly prohibitive of new entrants and innovators. Maybe that's why much of the FinTech drive is towards the unbanked. Finnovista estimates that 40% of fintechs in Argentina, Brazil, Chile, Colombia and Mexico are targeting unbanked and underbanked consumers and small businesses. According to their stats, just 3% of the FinTech universe is challenging the incumbents with digital banking offers, although this does include new players with heavy backing such as Banco Original in Brazil.
However, this is changing as the new FinTech laws drafted by the Mexican government this year is a game-changer. Based upon the Open Banking and Open APIs embraced within the European Union, the new law aims to put an end to the "grey areas" that inhibit innovation, as well as fast-tracking start-ups through a regulatory sandbox program. Chile is following Mexico's lead, and I fully expect to see Argentina, Brazil and Colombia to follow. There are also interesting things happening in Uruguay, Bolivia and other countries across the region, which is creating an unleashing of new ideas about both digital banking and financial inclusion.
Equally, things are changing fast as more access to investment arises. According to TechCrunch, VC tech investment in the region had an all time high of $1.1 billion in 2017, and a further $600 million invested in the first quarter of 2018. This is a major breakthrough when compared with the five previous years, which had remained steady at around $500 million per year.
All in all, and in keeping with most of my thinking, the Southern Hemisphere, China and India are showing the way to the future. I'll continue to watch this space, and really look forward to my trip to Santiago.
In the meantime, here are ten FinTech start-ups worth watching from the region:
Based in Chile, Blinking is a financial app that helps SMEs control their cash flow. The app's features include monitoring invoices, managing finances, and communicating with clients. Blinking has partnerships with BCI Factoring and Banco Security.
Aflore is a fintech startup that provides loans through informal financial advisors to Latin Americans that are not yet connected to the banking system. The company is based in Colombia, but serves consumers throughout the continent. In 2014, Aflore was nominated as one of the most promising socially-responsible startups in Latin America.
Based in Medellin, Colombia, Alegra is one of the most global fintech startups to come out of Latin America, serving clients around Latin America as well as in the United States and Spain. They provide cloud-based accounting and invoicing software for SMEs and recently reached over 50,000 registered users.
This mobile payments platform was founded in Argentina but now leads the Brazilian market in daily money payments and transfers. Clients can perform a number of transactions on the RecargaPay mobile app, such as paying bills, buying gift certificates, and transferring money to other accounts. The startup recently raised US$22 million in Series B funding.
Übank helps the average person save money more efficiently. This app turns daily tasks and habits into saving opportunities, such as saving a certain amount of money each time you go for a run or retaining a percentage of your salary every week. Übank is based in Chile but is already planning to launch its services in other Latin American countries.
With offices in Bogota, Colombia and Santiago, Chile, Portal Finance helps small- and medium-sized businesses find the most business-friendly terms from factoring companies. Portal Finance evaluates electronic invoices from companies and provides information to investors, which allows investors to make financing offers quickly and transparently. In April 2017, Portal Finance received venture capital funding from Magma Partners.
Based in Brazil, Ebanx is a cross-border payment processing firm connecting e-commerce merchants across Latin America. Recently, Ebanx raised US$30 million to develop more projects. Some of Ebanx's main partners are Airbnb, AliExpress, Spotify, and Udacity.
Headquartered in Berlin but with offices around South America, Allpago is a leading payment provider in the Latin American region, offering online payment processing on a single platform. The platform helps payment providers and e-commerce merchants accept all local and relevant payment methods and currencies. In October 2017, Allpago became a Signature Member of the Merchant Risk Council, a global organization that battles e-commerce fraud and fraudulent payments.
Founded in Argentina, Ripio offers digital payment and bitcoin services. With operations in several Latin American countries, such as Argentina, Mexico, and Brazil, their services include transferring money between accounts, requesting credit lines, and buying and selling bitcoins. In 2017, Ripio raised US$1.9 million to help expand into additional South American markets.
Afluenta is the first Latin American "collaborative finance" company, connecting people looking for investment and credit services with investors. Currently, Afluenta has operations in Argentina, Peru, and Mexico and plans to launch in Colombia, Brazil, and Uruguay, and Chile soon.