​Stocks Rally As Earnings Take Center Stage
Adam Sarhan Follow |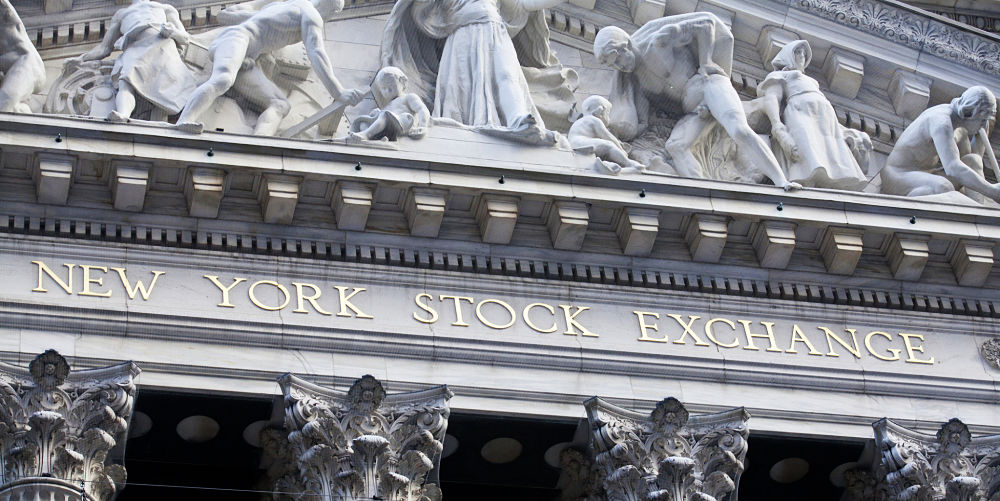 Stocks ended mixed to mostly higher last week as the Dow Jones Industrial Average, the benchmark S&P 500 and the tech-heavy Nasdaq composite rallied, while the small-cap Russell 2000 fell. Earnings season officially began last week with a few high-profile companies reporting decent numbers. Pepsi Co (PEP), JP Morgan Chase (JPM), Citigroup (C), and Wells Fargo (WFC) were some of the companies that reported earnings last week.
The key now is to analyze how the market and individual stocks react to the numbers. I pay a lot more attention to how the market and each stock reacts to the data, because that tells me everything I need to know. Remember, we are not privy to what the large institutions are doing on a day to day basis but collectively they can't hide and when they move, it shows up in both price and volume.
Adam Sarhan's Special Offer: Looking For A Bargain? Introducing CheapBargainStocks.com- An Exclusive Membership Website Designed To Help You Find Cheap Bargain Stocks. Take Your 1-Month Free Trial Now
Mon-Wed Action:
Stocks rallied nicely on Monday and enjoyed the best day since March. Big institutional money flowed into the financial sector ahead of earnings later this week. Several big banks are slated to report earnings later this week and, so far, expectations are for a strong results. Stocks opened higher nicely on Tuesday before afternoon weakness showed up in the Russell 2000 and the Nasdaq Composite. Intra-day, the Russell 2000 hit a fresh record high and continues to lead the other popular averages.
Before Tuesday's open, PepsiCo reported earnings and was one of the first major companies to report earnings. So far, analysts believe Q2 earnings will grow close to 20% on a year-over-year basis. That was very close to Q1 2018's reading of 24% on a year-over-year basis. After Tuesday's close, stock futures fell triple digits after the White House announced $200 billion in new tariffs on Chinese goods. Stocks fell triple digits on Wednesday as the world digested the new round of tariffs. The sell-off did not last long as buyers showed up on Thursday.
Thur & Fri Action:
Stocks rallied nicely on Thursday as the tech-heavy Nasdaq composite surged to a fresh record high. Shares of several tech giants rallied and that lifted the market higher. Stepping back, the fact that the market continues to rally as we head into earnings season is a net positive for stocks. Stocks were relatively quiet on Friday as the market digested the latest round of earnings and the week's action.
Market Outlook: Bullish Action
The bulls showed up over the past few weeks and defended important support for the major indices. On the downside, the big level of support to watch is the 50 and 200 DMA lines for the major indices and then February's low. For now, as long as those levels hold, the longer-term uptrend remains intact. Conversely, if those levels break, look out below.
As always, keep your losses small and never argue with the tape. Do you know the cheapest stocks on Wall Street? Our members do. Take Your 1-Month Free Trial Now
DISCLOSURE: The views and opinions expressed in this article are those of the authors, and do not represent the views of equities.com. Readers should not consider statements made by the author as formal recommendations and should consult their financial advisor before making any investment decisions. To read our full disclosure, please go to: http://www.equities.com/disclaimer.
---
Discover: Trending Events
---
You May Also Like
| Symbol | Last Price | Change | % Change |
| --- | --- | --- | --- |
| AAPL | | | |
| AMZN | | | |
| HD | | | |
| JPM | | | |
| IBM | | | |
| BA | | | |
| WMT | | | |
| DIS | | | |
| GOOG | | | |
| XOM | | | |
| BRK.A | | | |
| FB | | | |
| JNJ | | | |
| WFC | | | |
| T | | | |
| NFLX | | | |
| TSLA | | | |
| V | | | |
| UNH | | | |
| PG | | | |