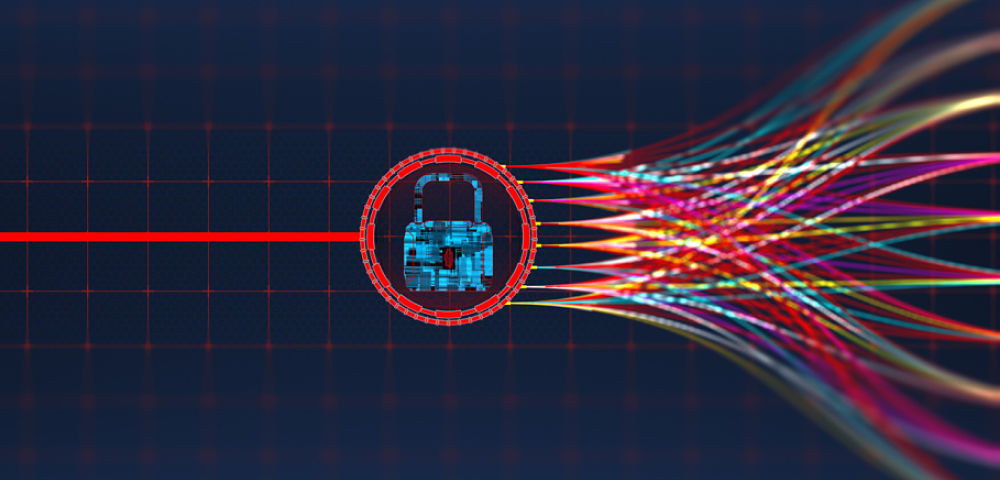 As the hype around blockchain wanes, the next phase of real development is quickly taking shape. In fact, implementation and commercialization are not as far off as many assume, according to a report from Deloitte.
There are already significant cases of successful adoption across both the public and private sectors. In Germany, Innogy, a power conglomerate, is using the technology to bill customers accurately for autonomous electric vehicle charging stations. Closer to home, in April this year, DTCC and Axoni successfully tested an initial use-case of blockchain technology and smart contracts on a series of credit default swaps.
In the aforementioned report, analysts predicted that blockchain's business value-add will grow to $176 billion by 2025. Trust and transparency are needed in every industry—including society as a whole—and the power of a standardized and fully developed blockchain could be the seamless linking of once-disparate segments of a value chain.
Similar to the actual ledger itself, SinglePoint, Inc. SING is a technology company on the frontlines of making emerging markets more efficient. As a full reporting company, their Form 10-12G well in the rearview, the company's business model is really starting to accelerate.
"The completed Form 10 is allowing us to be in current negotiations with institutional investors," SinglePoint Founder and President Greg Lambrecht said in an interview. "Plus, now institutional and family offices can invest directly in SinglePoint, and in turn, we will facilitate that cash flow into our acquisitions. And, of course, now they can buy the stock on the open market, which help our market capitalization tremendously."
By helping smaller businesses streamline operations, perfecting its own acquisition strategy and building out its own in-house disruptive applications, SinglePoint is maturing into what could soon be a household name.
A Business Strategy that is Showing Up on the Balance Sheet
One of the primary reasons the company might be grabbing millions of new eyes and ears is due to its upcoming national commercial campaign starring celebrity ambassador Kevin Harrington, one of the original investors on the hit show Shark Tank. The commercial, which will promote the company's new digital wallet, has already been approved by major news networks and the company is buying up advertising space for an official product launch.
"Kevin has been an early adopter of bitcoin, and he really understands the market," SinglePoint President Wil Ralston said at the National Investment Bank Association. "Plus, he has a big reach and made a lot of introductions for us internationally, so we expect more partnerships are coming. Regarding the digital wallet, we believe we will be able to generate a large user base and a lot of downloads. Then, we can go back to that user base and offer additional services."
Ahead of the launch of the much-anticipated national commercial, SinglePoint has proven itself as a leader in leveraging blockchain innovations to diversify into horizontal markets like the legal cannabis and sports gaming markets, and now the payoff is demonstrable on the company's balance sheet. In the six months of 2018, the company reported revenues of more than $500,000, which is an increase of more than 100% from the same quarter last year.
"We built a solid base throughout 2017 and have been building upon that in 2018, which has led to SinglePoint starting to generate a major increase in revenue compared to previous years," Lambrecht added in the company press release. "We are looking to acquire companies that are cash flow positive. This will give SinglePoint the ability to operate and continue taking risks in hyper growth opportunities. As a fully reporting company, I believe we will have additional opportunities to grow our existing businesses and potentially entertain larger acquisitions. It took all of our efforts and attention to file the Form 10-12G, and we are now ready and able to fully focus on the deals in front of us."
Putting Blockchain to Work in Frontier Markets
As Lambrecht alluded to above, the key drivers for this revenue growth have been the company's strategic acquisitions. JAGS, a Denver-based glass company, and DIGS Hydro (Discount Indoor Garden Supply) were both notable positives for SinglePoint. In addition, the latter has been influential in SinglePoint's distribution and e-commerce strategies like SingleSeed, an ecommerce site for consumers to buy high quality CBD products.
Besides SingleSeed—which represents an important step forward in the cannabis space as blockchain could fill a gaping hole in the sector's need for codified accountability—the company has also partnered with AppSwarm on its scalable LastMile app to give cannabis business owners and patients a peace-of-mind tool to monitor orders along the delivery path. All manner of businesses are now trying to deliver direct to their customers. Large logistic companies can easily handle the problem of moving large amounts of products across vast distances. However, the final mile from retail outlets or local outlets to customer's homes often present a problem. We have created a technology solution that allows small independent companies to fulfill that need.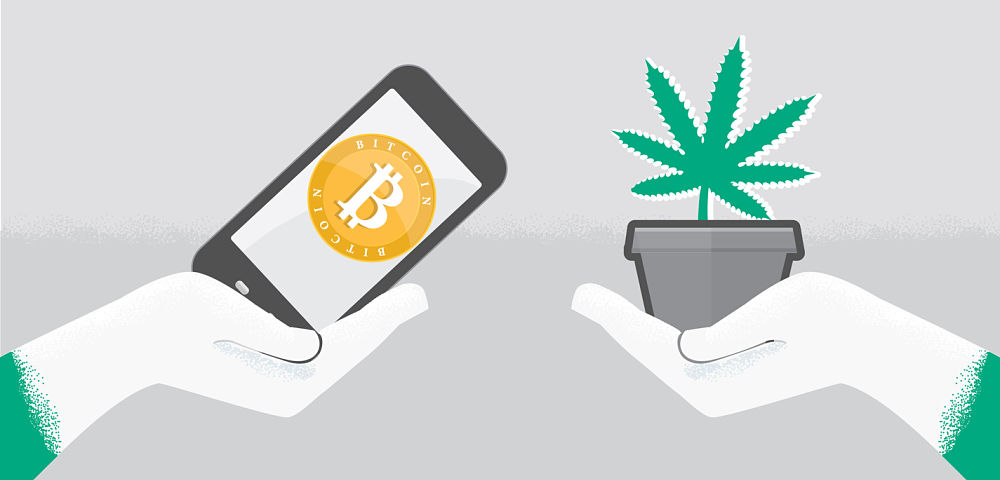 However, these companies are just a portion of SinglePoint's diverse portfolio. One of the most recent, and just in time for the start of the NFL season, is the company's investment in StakeHaul, a social betting app. The platform allows users to bet on any sporting event in a peer-to-peer environment, such as a fantasy football wager, but, and this is the key differentiator, the site also allows for casual peer-to-peer wagers like, "I bet I can do more push-ups than you." StakeHaul will track the information, manage the details and handle payment processing.
"This is really part of our DNA because it involves the mobile payments industry," Ralston added in the company podcast. "Obviously, sports betting and gambling involves a payment transaction, and right now we are working with StakeHaul and their peer-to-peer product by integrating innovative payment systems."
Furthermore, SinglePoint is also incorporating blockchain technology into the StakeHaul platform to ensure safer and more transparent payments for users. The braintrust of SinglePoint was well ahead of the curve on this $150-billion-dollar industry as they previously had investments in daily fantasy sport sites DraftFury and GoDraft; now, after the Supreme Court's decision to allow states the autonomy to regulate sports betting, these two sites will hopefully resume their lofty trajectories.
Another company SinglePoint is helping to improve operations for is ORHub, Inc. The company is working to develop a blockchain platform for ORHub's surgical resource management software. This powerful technology will dramatically advance the precision of medical records and the customer bill experience.
ShieldSaver is another exciting subsidiary of SinglePoint and another blockchain developer. This growing automotive technology company has contractual permissions to obtain critical vehicle data and contact vehicle owners regarding needed repairs. For instance, ShieldSaver, which currently has a bi-lateral deals in place with multiple large industry leaders, and can access vehicles parked at an airports throughout the nation, assess potential maintenance needs for those vehicles and leave information about the vehicle's issues for the vehicle owners. Augmenting this technology with blockchain allows the company to keep an irrefutable record of issues and repairs for those vehicles and provide key insights and analytics into the histories of individual cars.
The horizon is truly exciting for SinglePoint. The rest of 2018 looks to be loaded with nothing but forward momentum as the company finalizes its core technologies—the upcoming digital wallet and its cryptocurrency exchange—and looks to add new synergistic prospects to its portfolio.
"We are firing on all cylinders and pushing the boundaries to make SinglePoint a highly successfully scalable company," Ralston said earlier in the year. "We are happy to be in the position we are in and will continue to take advantage of the opportunities that present themselves."
---
In the interest of full disclosure, we call the reader's attention to the fact that Equities.com, Inc. is compensated by the companies profiled in the Spotlight Companies section. The purpose of these profiles is to provide awareness of these companies to investors in the micro, small-cap and growth equity community and should not in any way be considered as a recommendation to buy, sell or hold these securities. Equities.com is not a registered broker dealer, investment advisor, financial analyst, investment banker or other investment professional. We are a publisher of original and third party news and information. All profiles are based on information that is available to the public. The information contained herein should not be considered to be complete and is not guaranteed by Equities.com to be free from misstatement or errors. The views expressed are our own and not intended to be the basis for any investment decision. Readers are reminded to do their own due diligence when researching any companies mentioned on this website. Always bear in mind that investing in early-stage companies is risky and you are encouraged to only invest an amount that you can afford to lose completely without any change in your lifestyle. Equities has been compensated with cash, common shares and/or warrants for market awareness services provided.