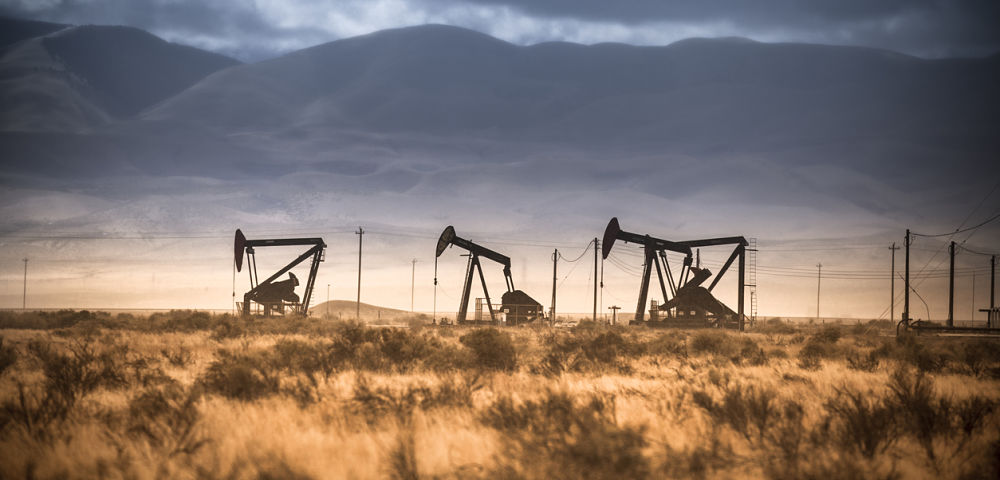 Schlumberger SLB is the world's largest oilfield service company. The number of U.S. rigs drilling for crude oil and natural gas declined by seven recently to a total of 1,052, up 111 vs. a year ago, asserts Crista Huff,
editor of Cabot Undervalued Stocks Advisor.
We're in the midst of a global economic boom with strong and rising energy demand. I would encourage you to hold your shares of the bigger oilfield service companies, such as Schlumberger.
A recent presentation at the Wells Fargo West Coast Energy Conference seems to be the cause of recent share price weakness, compounded by weakness in the price of oil, which is now recovering.
The firm is experiencing slower-than-expected revenue growth in Russia and the Middle East this quarter, offset by strength in Asia, Europe, Africa and Latin America.
While the company is already making progress on ramping up revenue after some project delays, the quality of earnings was temporarily affected, causing Schlumberger to project slower second quarter earnings growth than analysts had expected. You can access the audio presentation, transcript and slides here.
A lack of sufficient pipeline space in the Permian Basin is also causing oilfield service stocks to decline of late. Unfortunately, the decline in the affected companies' stocks is pulling the share prices down of international oilfield service companies, which are obviously barely affected by the problem, as investors throw the baby out with the bathwater.
Consensus earnings estimates declined recently, with EPS now expected to grow 30.7% and 49.5% in 2018 and 2019. The corresponding P/Es are 34.0 and 22.7. The stock also provides a yield of 3.1%.
The market will come to its senses and refocus on the growth and value offered by the stock, once again pushing its share price upward. SLB is an aggressive growth stock, undervalued based on 2019 numbers. We rate the stock a Strong Buy.
Subscribe to Crista Huff's Cabot Undervalued Stocks Advisor here…
This article was originally published by MoneyShow.com: Founded in 1981, MoneyShow is a privately held financial media company headquartered in Sarasota, Florida. As a global network of investing and trading education, MoneyShow presents an extensive agenda of live and online events that attract over 75,000 investors, traders and financial advisors around the world.