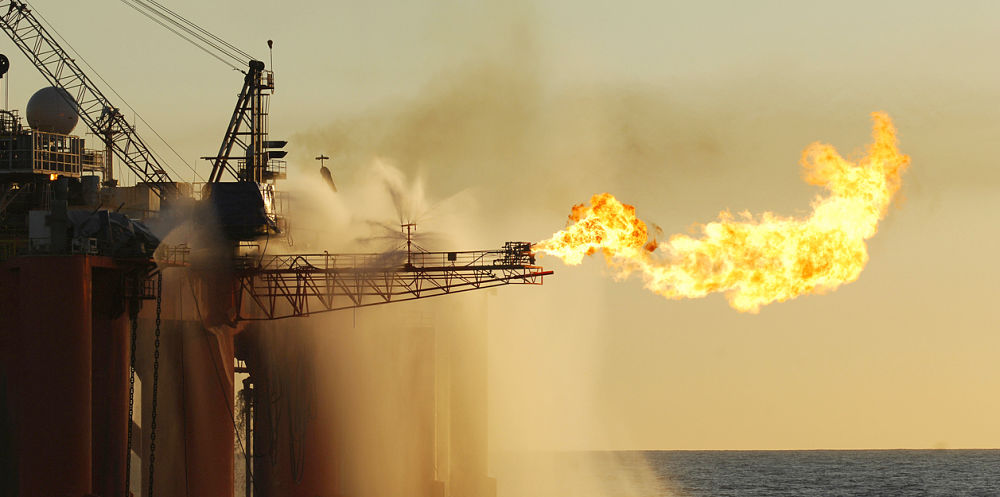 Drivers have been warned they face misery at petrol pumps this year after the oil price rose to a three-year high of almost $70 (£52) a barrel.
In November, Opec and other major oil producers including
Russia
agreed to extend production curbs until the end of 2018, which combined with geopolitical uncertainty, has pushed up prices.
The RAC said the price of petrol in the
UK
had gone up by 5p per litre since the start of November, to 121.27p, and diesel by 3p to 123.97p.
"If oil stays at this level, pump price hikes will be almost inevitable. With households across the country still feeling the cost of Christmas, this is not the start to 2018 anyone would have wanted. It could also negatively affect business and further fuel inflation," said the RAC's fuel spokesman, Simon Williams.
The price of a barrel of Brent crude hit $69.37 on Wednesday, the highest amount since .
Such heights may not sit comfortably with Opec members, who fear losing market share to US shale producers. Iran's oil minister said this week that Opec did not want it to cost more than $60 a barrel.
US oil production has surged over the past year as a result of higher prices. The government has predicted the highest annual average growth in history this year, from 9.3m barrels per day in 2017 to 10.3m. The number of oil rigs in the US has climbed to 924, up by one-quarter on the level a year ago.
Oil analysts at Petromatrix said: "Russia and
Saudi Arabia
have managed to support prompt oil prices, but at the cost of making the US the world's largest oil superpower."
Donald Trump has a deadline of Friday to decide whether to waive sanctions on
Iran
, but the Guardian understands he will not do so, as part of measures against the regime's recent crackdown on protests. Such a move could affect crude exports and push the oil price higher still.