​Lexaria Bioscience Announces Partnership with Altria to Fund Research and Development of DehydraTECH(TM) Technology for Oral Nicotine
Spotlight News Follow |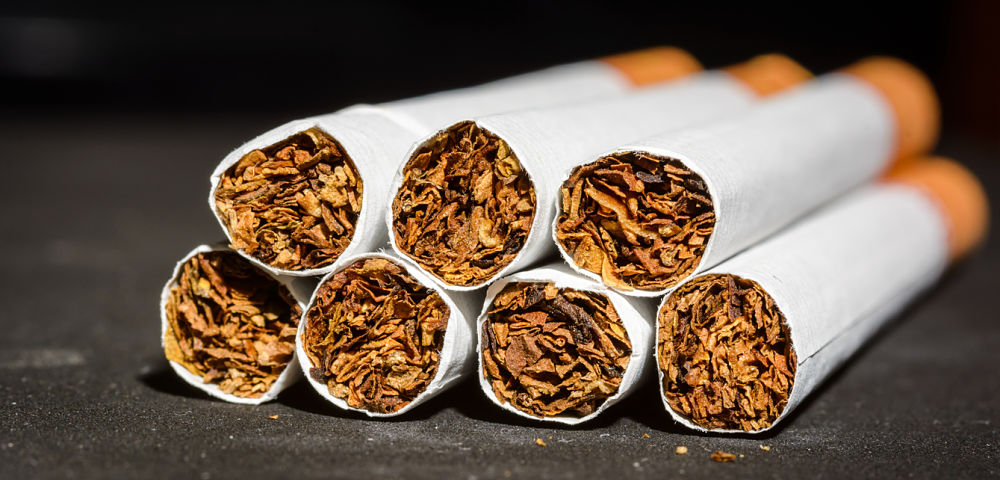 Lexaria Bioscience Corp. LXRP LXX:CNX, a drug delivery platform innovator, is pleased to announce that its wholly-owned subsidiary Lexaria Nicotine LLC ("Lexaria Nicotine") and Altria Ventures Inc., an indirect wholly owned subsidiary of Altria Group, Inc. MO, have executed definitive agreements to pursue innovation in oral, reduced risk nicotine consumer products using Lexaria's patented DehydraTECH™ technology. Lexaria's DehydraTECH™ technology enhances the performance of beneficial compounds in ingestible products across four categories: taste & smell, speed of action, bio-absorption and bioavailability.
Funding
Altria is funding a milestone-based research & development program ("R&D Program") in exchange for a minority equity interest in Lexaria Nicotine and certain DehydraTECH™ license rights. Altria will provide initial funding of US$1 million, with the option for additional funding of up to US$12 million through multiple phased private financings.
R&D Program
Lexaria Nicotine will execute a comprehensive series of clinical investigations of oral forms of nicotine delivery, utilizing Lexaria's patented DehydraTECHTM technology.
DehydraTECH™License
Altria has been granted a license to use Lexaria Bioscience's patented DehydraTECH™ technology for oral nicotine delivery forms on an exclusive basis in the United States and a non-exclusive basis elsewhere globally. Altria will pay Lexaria Nicotine a royalty on revenue generated from the sale of nicotine products containing DehydraTECH™, until such time it may acquire 100% ownership in Lexaria Nicotine.
Additional Information
Altria will initially have the right to appoint one of the seven directors on Lexaria Nicotine's board of directors and, through the additional phased investments, may have the right to appoint up to three of the seven directors.
Altria has the option to acquire 100% ownership interest in Lexaria Nicotine commensurate with then-current fair market value. Lexaria Bioscience has not sold or optioned any of its own equity. As announced on October 10, 2018, Lexaria Bioscience has created a number of individual subsidiaries - including Lexaria Nicotine - in a structure whereby Lexaria Bioscience retains ownership of its patented DehydraTECH™ technology and licenses its use to multiple molecular classes, including nicotine.
Management Commentary
"Lexaria Bioscience is proud that, after careful selection, Altria has chosen to fund research into DehydraTECH™ technology and potentially commercialize this technology for oral nicotine," remarks Chris Bunka, CEO of Lexaria Bioscience. "This partnership will provide significant benefits to Lexaria Bioscience and its shareholders with a world-class R&D Program and regulatory compliance process. We believe Altria is the best corporate partner we could work with to truly make a difference in the lives of millions of consumers."
"Lexaria Bioscience has repeatedly demonstrated the powerful effects of its patented DehydraTECH™ technology for enhancing the palatability and speed of onset of orally-consumed bioactive substances such as nicotine," added John Docherty, President of Lexaria Bioscience. "Laboratory research to date on oral nicotine formulations has been quite encouraging. We are very excited to advance the clinical phases of our comprehensive R&D Program together with Altria with a view to full commercial product development."
Advisors
Borden Ladner Gervais LLP acted as independent legal counsel to Lexaria Bioscience and Lexaria Nicotine. Hunton Andrews Kurth LLP acted as independent legal counsel to Altria.
About Lexaria Bioscience
Lexaria Bioscience Corp. has developed and out-licenses its disruptive delivery technology that promotes healthier ingestion methods, lower overall dosing and quicker onset of lipophilic active molecules. Lexaria has ten patents granted in the USA and in Australia and has filed over 50 patent applications worldwide across ten patent families. Lexaria's technology provides more rapid delivery to the bloodstream; and important taste-masking benefits, for orally administered bioactive molecules including cannabinoids, vitamins, non-steroidal anti-inflammatory drugs (NSAIDs), nicotine and other molecules.
Lexaria Nicotine LLC is a United States domiciled, majority-owned subsidiary of Lexaria Bioscience Corp., focused on reduced-risk nicotine solutions.
For regular updates, connect with Lexaria on Twitter https://twitter.com/lexariacorp and on Facebook https://www.facebook.com/lexariabioscience/
About Altria Group
Altria's wholly-owned subsidiaries include Philip Morris USA Inc. (PM USA), U.S. Smokeless Tobacco Company LLC (USSTC), John Middleton Co. (Middleton), Sherman Group Holdings, LLC and its subsidiaries (Nat Sherman), Ste. Michelle Wine Estates Ltd. (Ste. Michelle) and Philip Morris Capital Corporation (PMCC). Altria holds an equity investment in Anheuser-Busch InBev SA/NV (AB InBev).
The brand portfolios of Altria's tobacco operating companies include Marlboro®, Black &Mild®, Copenhagen® and Skoal®. Ste. Michelle produces and markets premium wines sold under various labels, including Chateau Ste. Michelle®, Columbia Crest®,14 Hands®and Stag's LeapWine Cellars™, and it imports and markets Antinori®, Champagne Nicolas Feuillatte™,Torres® and Villa MariaEstate™ products in the United States. Trademarks and service marks related to Altria referenced in this release are the property of Altria or its subsidiaries or are used with permission. More information about Altria is available at altria.com and on the Altria Investor app.
In the interest of full disclosure, we call the reader's attention to the fact that Equities.com, Inc. is compensated by the companies profiled in the Spotlight Companies section. The purpose of these profiles is to provide awareness of these companies to investors in the micro, small-cap and growth equity community and should not in any way be considered as a recommendation to buy, sell or hold these securities. Equities.com is not a registered broker dealer, investment advisor, financial analyst, investment banker or other investment professional. We are a publisher of original and third party news and information. All profiles are based on information that is available to the public. The information contained herein should not be considered to be complete and is not guaranteed by Equities.com to be free from misstatement or errors. The views expressed are our own and not intended to be the basis for any investment decision. Readers are reminded to do their own due diligence when researching any companies mentioned on this website. Always bear in mind that investing in early-stage companies is risky and you are encouraged to only invest an amount that you can afford to lose completely without any change in your lifestyle. Equities has been compensated with cash, common shares and/or warrants for market awareness services provided.
DISCLOSURE: The views and opinions expressed in this article are those of the authors, and do not necessarily represent the views of equities.com. Readers should not consider statements made by the author as formal recommendations and should consult their financial advisor before making any investment decisions. To read our full disclosure, please go to: http://www.equities.com/disclaimer.
Trending Articles
Currencies and the Global Expansion of Money Supply
Commodities Post Strongest Gains in Over a Decade
Charlie Munger Doubles Down on Alibaba While the Fed Signals Tightening
Market Movers
Sponsored Financial Content